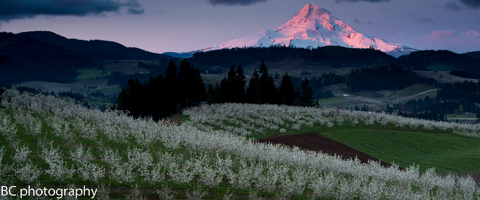 Random Morning Thoughts
First thing this morning, we'll have a bit of humor. Jason Wells was up in Post Canyon yesterday doing excavator work on the Kleeway. Before he made it to the excavator, he shot this video, posted on Facebook of just how icy it was up there from the freezing rain. If you need a giggle, watch it.
Next we will have some shameless marketing in the random morning thoughts. It was 33 degrees and raining yesterday, and I couldn't bring myself to run on the road. The trails were covered in ice. I was too lonely to ride my trainer in my living room. So I went to the Power Station, and had a nice trainer ride and pushup and ab workout in a warm gym. I felt much better after working up a good sweat and using my body. As I was leaving, I noticed they are having a holiday special: 3 months of open gym for $99. Seeing as how they serve coffee (there's a pump pot by the door when you come in), that's a screaming deal: heat, a place to work out, and free coffee. The Power Station: Let the gym be your gym. (This ad was unsolicited by the Power Station – I am just thankful that I had a place to go yesterday, because when I don't get exercise, I slip into the doldrums.)

Thank you for using this forecast!
Click on my photo to support it with a donation.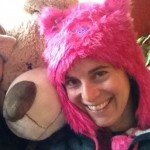 Thank you for using this forecast. Does it save you time, gas money, or help you find more wind, powder, or just plain fun stuff to do? Please make a donation to keep it going! Use it here for free or get on the mailing list for wind for the summer and Mt. Hood snow in the winter. Just click on my photo to donate. The email isn't $99/year. Not $50/year. No, just $12.34 or more gets you on the list for 12 months, and sometimes there are cool prizes. Donate via PayPal/CC by clicking on my happy photo below. Don't PayPal? You can send a check to Temira @ PO Box 841 in Hood River. Thank you for your support, and thank you for trusting my forecast. You guys mean the world to me.
---
Mt. Hood Snow Forecast – 5000′

4a-8a
8a-12p
12p-4p
4p-8p
8p-4a
Today
Tomorrow
The day after
Mt. Hood Snow – snow at 5000', wind at treeline
Once again this morning, it's raining up on Mt. Hood. The snow level is around 8000′ and will remain there all day. We'll see a decrease in showers this morning under cloudy sky, with showers increasing after noon. No significant accumulation after about 7am today. Rain starts up again after 1am. Wind today will be SW 20 early, S 10 midday and SSW 30 late in the evening.
Rain starts up again on Saturday morning, wit the snow level around 6500′. Around 7am, the snow level will drop to 4500′ before rising to 5500′ by 10am. Expect .3" or so of rain at first, followed by 1-2" of wet snow, with the precip ending and the sky becoming partly cloudy after noon. It is possible that low clouds will rise above ski area base elevations, leaving lifts in the fog. Wind on Saturday will be SW 30 early, rising to WSW 40 mid-morning and becoming W 35 in the afternoon.
Sunday looks partly cloudy or clear with the free air freezing level (FAF) at 5500′ early, rising to 9000′ in the evening and dropping back to 7000′ by midnight when some precip will fall. Wind on Sunday will be S 10 early, and S 20-30 overnight.
The general picture for the next week, despite a "powder alert" issued by a local meteorologist (another Portland meteorologist sent me an email predicting pineapples, btw), is for warm and wet weather to continue, with the jet stream coming out of the SW. NOAA is talking about split flow, with the bulk of the energy missing Oregon and Washington, and honestly, given the warm temp of the predicted systems, that's a good thing. Let California have the warm rain. They need rain.

Gorge Wind
This must be some sort of record: once again, it is nuking in the western Gorge, with iWind/iKite's Rooster sensor reporting 52mph and the Steven's Locks sensor reporting 27mph. The gradient is an impressive E .23, and the water temp is 46 degrees. Expect 45-55 at Rooster all day with somewhat less wind at Steven's Locks.
Tomorrow starts with E 22-25, stronger at Steven's Locks that Rooster due to south wind in the metro area. By evening, wind should be nearly calm through the Gorge, or maybe even (unlikely, though) slightly out of the west. Expect easterlies at 20-25 on Sunday morning, picking up to 30-35 Sunday afternoon.

Gorge Weather
The lowest elevations of the Gorge have all warmed up above freezing, and that's heart-warming, because the freezing rain is done at river level. Poor Parkdale. Poor Trout Lake. Poor other places still sub-freezing and struggling with freezing rain. Come hang out with us in the warm (34 degrees) lower valley. Expect temps at river level in the mid-30's today, with cloudy sky through noon, and then a few sprinkles after noon. No rainbows.
Saturday starts with temps just above freezing with clouds and showers all day long. NOAA seems to think temps will rise to the low 40's Saturday afternoon. I'm sticking with upper 30's. No rainbows.
Sunday looks dry and cloudy, with the inversion cloud ruling the day. There's a good chance you'll find some sun if you head up in elevation. Temps will be in the mid 30's early and upper 30's in the afternoon. No rainbows. Next week looks wet.

White Sprinter Van of the Day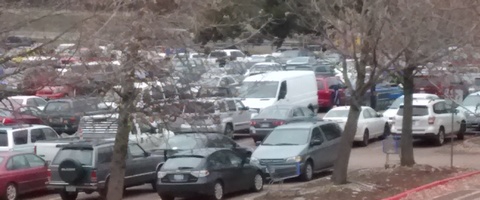 Road and Mountain Biking
If you stay down in the Gorge where the trails are thawing, you will find a muddy mess that will be damaged by your tires. If you head up in elevation, you will need ice skates due to freezing rain accumulation. Today is a good day to ride your trainer. On a more positive note, Jason Wells was out digging on the Kleeway yesterday with a mini excavator, so you'll see the beginnings of Matt's memorial trail if you happen to go for a walk or jog out in Post today.


The Clymb: free membership. Cheap gear.
Temira approves. Click to join.
Upcoming Events
It's Friday, the first Friday of December, and that means it's time to join most of Hood River downtown around 5pm for the tree lighting ceremony and the holiday parade. You can spend tomorrow in Washington, in White Salmon, for an all day holiday celebration with a pancake breakfast, parade, and all sorts of other fun stuff. While you're at the tree lighting tonight, swing by 2nd Wind and get some cocoa or cider from the Hood River Valley High School Nordic ski team (and of course make a little donation to them).
There's a trail run (probably exceptionally muddy) tomorrow morning leaving the bottom of Post Canyon at 8am. On Sunday, there's community yoga, free or by donation, at Yoga Samadhi in White Salmon, and then on Sunday afternoon, there's ping pong at 3pm at the Armory and pickup touch rugby at 3pm at the Mosier School.
Have an awesome day today!
Temira