The best snow forecast for Mt. Hood. The best wind forecast for the Gorge.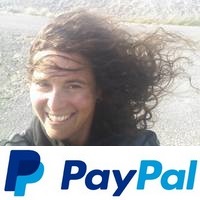 Thank you for using this forecast. Like it? Find it useful? Support it (and me!) by sending some cash my way. What's it cost to support me and get the email version? Not $99 a year. Nope. Not $49. Just $19.99 or more gets you a year. People are added to this list on Thursday and Sunday. My day job is crisis mental health, and I don't have time on other days. Thanks for your patience! Click below to contribute. Thank you!!
| | |
| --- | --- |
| | |
| | Auto-renewing subscription. Easy. Awesome. Set and forget! |
Thank you for contributing and keeping this forecast going! Not ready to subscribe? No problem – please share this forecast with all your friends too! I appreciate your support!
The Forecast
Today's Gorge Wind – these are ranges for the average speed, not a predicted wind range. =)

Your favorite beach
Dawn
Patrol
9am-
11:30a
11:30a-
3pm
3pm-
dusk
Rooster Rock
sunny
buns
afternoon
moons
Steven's Locks
calm
calm
LTW
7-10
Viento
calm
calm
LTW
7-10
Swell-Hood River
calm
calm
LTW
7-10
Lyle to Doug's
calm
calm
LTW
7-10
Rufus, etc.
calm
calm
calm
calm
Roosevelt & Arlington
calm
calm
calm
calm
Gorge Wind Forecast
One last day of light wind today (Friday) lets you rest up for what's looking to be an extended stretch of wind. You're probably going to have to do some chasing; random weak weather impulses will encourage the wind to move around. Thankfully, the current is dropping and starting to open up more options. Wondering about temps? They'll be running between 70 and 80.
Friday's your rest day unless you're taking advantage of the calm conditions to do some flat water sports. The wind stays calm through the morning. Light westerlies, just enough to ripple the river, arrive early to mid afternoon. There's a chance of 10-13 from Stevenson to The Dalles mid to late afternoon, but there's also a higher chance of thunderstorms. River flow yesterday was 305-370kcfs, and it was around 300kcfs at 7am today. River temp is 59F. High temp forecast is 82F.
A weak weather system moves through Saturday morning. This ups the marine air and depresses high temps on the west side. Out in the desert: warmth. Dawn Patrol kicks off with 23-26 from Stevenson to The Dalles with 18-22 at Arlington. We'll see a quick bump to 24-28 from Stevenson to Mosier and also at Rufus early morning (20-23 near Rowena, 20-23 at Arlington) before a weak system sends high clouds our way and likely shifts the wind. Models suggest the Stevenson to Swell stretch will drop to gusty 19-23 late morning or early afternoon. Between Hood River or Mosier and Rufus, 26-30 is the call through the rest of the day. Arlington will be less, perhaps 20-23, and it's worth noting there's a chance of thunder east of The Dalles. High temp for Hood River: 75F.
A deeper marine layer on Sunday sets us up for a decent Dawn Patrol. You'll have to choose: Dawn Patrol or CGW2 swap meet at Lot 1. Keep in mind that another weak system will impact wind quality/location in the afternoon. Okay. Dawn Patrol at 23-26 from Viento to Mosier with 10-14 at Stevenson and 12-15 east of Mosier. Mid-morning wind will be 21-24 from Stevenson to Mosier and light to the east. Models currently call for 23-26 in the afternoon from Stevenson to Doug's with 19-23 at Rufus, but I have some concern about forecast high clouds and a weak impulse. Let's take a closer look tomorrow or early Sunday. Deeper into the extended forecast we see… wind! Monday and Tuesday will likely be in the mid 20's or better. Models hint at continued westerlies through at least Thursday. Rest up today. You're going to be busy!
FORECAST SPONSORED BY / AWESOME COMPANIES TO SUPPORT
Jones, Sauvie's, Coast
Wind speed in knots. Direction Northerly unless otherwise noted for Coast. Westerly for Jones. Northerly for Sauvie Island. North/Central/South, waves. Wave forecast provided by NWS. Friday: NW10-15/NNW10-15/N25-30, NW swell 5′ at 8 seconds. Saturday: NW10/10-15/25-30, W 3′ @ 9. Sunday: 15-20/20-25+/30-35, W 3′ @ 8. Jones Friday: 24-28. Saturday: 21-24. Sunday: 19-22. Sauvie Island Fridya: 15-18. Saturday: 15-28. Sunday: 12-15.
Mt. Hood Snow Forecast
On vacation until fall unless something extraordinary happens.
Hood River Weather Forecast
Partly cloudy sky this morning adds thunderheads later and a slight chance of a shower or two. Temps will be in the mid 50's early and low 80's later. Muggy. Calm wind most of the day. Light westerlies in the evening. 3% chance of rainbows. Saturday will be high overcast then mostly clear. Temps start in the mid 50's and rise to the (open windows) mid 70's. Strong westerlies. No rainbows. Sunday will be mostly clear with a few marine clouds early. High clouds move in midday. Temps will be int eh upper 40's ealry and upper 70's later. Moderate to strong westerlies. No rainbows.
Looking for a complete Columbia Gorge forecast? Looking for more humor in your weather? Obscenities? You're looking for my TATAS: Temira's Awesome Travel Advisory Service on Facebook.
Local-ish Events
Please let me know of outdoor-related local-ish events. If you don't tell me, I don't know! CGW2 has a swap meet on Sunday, May 28th at Lot 1 in Hood River. June 10th is the Gorge Adventure Race in White Salmon. Multi-discipline = multi-sport day.
Regular weekly events: NK Studios in Bingen has a donation-based yoga class at 7:30am every Tuesday. Ferment's Tuesday night 4-mile walk/run is at 6pm. There's meditation with monks at 5:15pm (an hour) and 6:30pm (30 minutes plus a talk) at Yoga Samadhi in White Salmon. At 7:15am on Wednesdays, there's a run from the White Salmon Bakery. At 7am on Friday morning, there's a run from Pine Street Bakery. On Fridays at 2:30pm, there's a free meditation and stretching class at Yoga Samadhi. On Saturday at 9am, there's a by-donation outdoor group fitness on the 2rd floor deck about Ferment Brewing.
Regular bike rides (thanks to the Hood River Area Trail Stewards for collecting). Tuesday is Mountain View's ride. Meet at 5:45pm on Post Canyon Drive where the pavement ends. Wednesday is the Evo/Kickstand all-ability, no-drop Post Canyon ride. 5:30 from the shop or join along the way. All abilities welcome. Thursday is Mountain View's women's ride. 5:30pm, Seven Streams Trailhead. No drop. Thursday is also the Dirty Fingers Post and Pint. 5:30 from the shop or later at Family Man. This is hardcore, race-pace. Saturday morning is the Mountain View road/gravel ride. Two hours. 12-14mph average speed. Starting May 6th, Oregon Ebikes has the women's ride at 8:30am. Meet at Seven Streams parking lot for a 1.5 to 2 hour ride.
Cycling
Eldorado has re-opened. Post is clear of snow to the top. Nestor Peak is clear of snow. Falls Creek isn't even close! Current Post Canyon closures: 140/Blue Car Downhill and connections closed indefinitely. On weekdays, Upper GP, Lower GP, and the top of Baby GP are closed through approximately May 17th. Chorus, and FMS are currently closed and will reopen approximately May 11. Do not violate these closures. Post Canyon is a tree farm, and we ride there at the grace of Hood River County. Thank you!
Cows are in on Hospital Hill. That means dogs are no longer allowed. Even if your dog is cool. Even if you're a local. Even if … you get the picture! Hospital Hill is private land. Please respect the wishes of the landowners – they're generous enough to let folks use that land, and dogs have been shot there before. Please don't ride muddy trails, or you'll do permanent damage. Always remember to consider gravel riding! If you're parking at Post Canyon, you will need a parking pass. Those can be purchased at many local shops or online.
Valuable Advice for Gardeners Inhabiting Neighboring Areas
Valuable Advice for Gardeners Inhabiting Neighboring Areas: with cool weather in the forecast for at least a few days, it's a great time to get more seeds in the ground. It's also a great time to plant. Plants like cool weather. But maybe wait until after today's windstorm, because plants don't like nuking westerlies any more than you do! Those of you planting sweet potatoes (yes, you can grown them in the lowlands here) will want to plant those slips like you plant tomatoes – deep. Bury them up to their last set of leaves. They'll make lots of roots, and lots of roots make for healthy plants that make lots of sweet potatoes. Happy gardening.
Sprinter Van of the Week!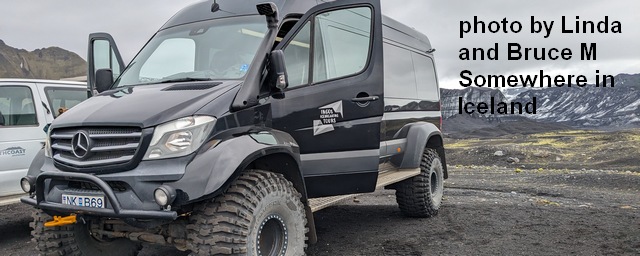 Click here for the Sprinter Van map of the world!!!
Have an awesome day!