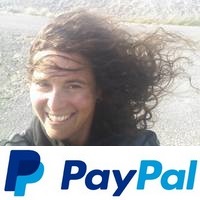 Thank you for using this forecast. I offer it freely so you can have more fun and plan your life. It does take significant time and energy to produce. If you find yourself using it often, or if you feel your life is more awesome because of my work, please make a donation. You can get this forecast via email by donation. The email subscription isn't $99/year. Not $50/year. Donating $12.34 or more gets you on the list for 12 months. Thank you for your support and thank you for trusting my forecast.
Click here to donate using a credit card.
Click here to donate via PayPal.
Venmo: @theGorgeismyGym
Snail Mail: PO Box 841, Hood River, Oregon 97031
Get the email version free through the end of July – try it out! Click here.

Today's Gorge Wind – these are ranges for the average speed, not a predicted wind range. =)

Your favorite beach
Dawn
Patrol
9am-
11:30a
11:30a-
3pm
3pm-
dusk
Rooster Rock
tan
those
buns
darker
Steven's Locks
light
7-10
16-19
22-25
Hatchery/Wunderbar
light
10->19
22-25
G 19-22
Doug's, Lyle, Rowena
LTV
10->19
22-25
22-25
Rufus, etc.
LTV
LTV
10-13
10-13
Roosevelt & Arlington
LTV
LTV
LTV
7-10
Gorge Wind Forecast
Happy Friday! Kiteboard 4 Cancer kicks off today at Hood River's Event Site with free kite and board demos all day. Because of Port of Hood River recommendations (not KB4C), here are the access rules for today: the demo is free. You will still need to pay to park. The only people who can launch a floating object from the Event Site are those participating in the demo and wearing a demo bracelet. If you would like to support KB4C in some way, you can drop off snacks for the athletes tomorrow morning or check the website for volunteer opportunities. You can also make a donation.
As for the wind… for today (it's Friday), we start with a gradient of .07 from Portland to The Dalles and nothing out east. River flow is 147kcfs and temp is 67 degrees. High today, in case you were wondering, is forecast to be 100. We'll have light wind early everywhere except Viento, which starts with 16-20ish. By noon, we should see 16-19 from Stevenson to The Dalles, 12-15 to Rufus, and 7-10 or less east of there where temps will max out around 108. Eek. By mid-afternoon, gradients pick up, giving us gusty 22-26 from Stevenson to The Dalles. Given that this wind is driven in part by a weak system to the north, it is possible that Swell could be lighter than other locations today, with up-and-down wind that only hits the 19-22 range.
Saturday is the Kiteboard for Cancer endurance race at the Event Site. The day starts with dawn patrol of 15-18 from Home Valley to Viento, possibly Swell. We should see 12-15 for the morning from Stevenson to Hood River. Models aren't liking the afternoon much, dropping the wind to 9-12. That said, a few degrees difference across the Cascades should keep the wind going in some form other than "light".
Looking at Sunday… heat is in the air with a forecast max of 102. It also looks muggy in the western Gorge all day. Awesome. High clouds are possible too from instability to the south. We start the day with west 5-8 from Stevenson to Viento. The wind builds to 10-13 from Stevenson to Hood River. Monday's looking like 15-18 in the morning and 23-26ish in the afternoon.
BONUS: Jones Friday: 24-27. Saturday: 14-17. Sunday: 21-24. Sauvie's Friday: 17-20. Saturday: 12-15. Sunday: 10-13. Coast (north/central/south). Friday: 15-20/20-25/Light S?, NW swell 7′ at 8 seconds. Saturday: 15-20/20-25/Light S?, NW 7′ @ 8. Sunday: 10-15/10-15/25, NW 4′ @ 7.


Random Morning Thoughts
My friend Megan and I were paddling around yesterday talking about the search for meaning. Kinda. We were talking about how people can become emotionally paralyzed and stuck contemplating how to achieve a meaningful life. It's totally possible to think and think and think and get nowhere trying to figure out what's "meaningful", because, and this is just my theory, meaning doesn't lie in our thoughts. It lies in our hearts and bodies.
The implication of this is that we must 'do something' to find meaning. Try stuff, and emotions will surface. Move the body, and reactions will happen. They might be positive, negative, or neutral. They might cause surprise and delight. In that case, meaning might lie in that direction. Sitting around thinking might, in rare cases, help (especially if it involves visualization, because that can fire up the same neural circuits as actually 'doing something').
Stuck on what to do? Go try something new with a friend. Attend the first thing on the list in the newspaper's 'happenings' column. Do it even if you have no interest at all, and observe your reaction. Research shows that humans are not good at predicting how they will react to an experience in advance. So just do it. May you find delight and meaning. Have an awesome day.

Mt. Hood Mountain Weather Forecast
The three day forecast contains nothing but this: free air freezing level > 14,411′. Wind: W or WSW 10-15. Wear sunscreen. Watch for slow-moving summer avalanches in the afternoon. Stay hydrated.

Gorge Weather Forecast
It's clear out there, and it's going to be fucking hot today. Temps will be in the mid 60's early (open windows) and 100ish this afternoon (close everything and hide in the river). Moderate westerlies. No rainbows. Saturday looks less hot, but still hot. Temps will be near 60 early and in the mid 90's in the afternoon. Light west wind. No rainbows. Sunday looks hot and sunny with high clouds possible in the afternoon and high humidity likely. Thunderstorms to the south could send fun clouds our way late. Temps will be in the low 60's early and low triple digits late (unless clouds interfere). Light westerlies. No rainbows.

For weather specifically directed at travel through the Gorge, please visit Temira's Awesome Travel Advisory Service on Facebook.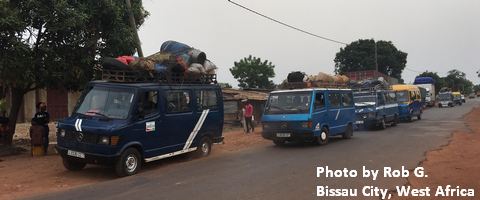 Click here for the White Sprinter Van map of the world!!!
Road and Mountain Biking
Plains of Abraham is open. It joins Gunsight to complete our slate of open mountain bike rides. Get out and get some, and take plenty of water because it's going to be hot.

Upcoming Events
Today's events start with the weekly Coffee and donut run from Kickstand in Hood River. If you can jog or walk 4 miles at 7am, you get coffee and a donut. Kiteboard for Cancer has free kite and board demos at the Event Site from 10-5 today. The demos are free, but only demo participants with a wristband can launch from the Event Site today. The kickoff party is tonight at the Ruins.
Tomorrow's the kiteboard endurance race at the Event Site – start time is 10:30am and is worth watching. Cascade Locks has sailboat races all weekend long, and the Gorge outrigger Canoe race runs from Stevenson to Bingen on Saturday. For something mellower, try movies in the park: Jumanji 2 tonight in Cascade Locks marina Park and The Empire Strikes back tomorrow night at Jackson Park. yoga Samadhi has a free half-day meditation retreat from 1-5 Saturday.

Click here for the full events calendar.
Have an awesome day today!
Temira