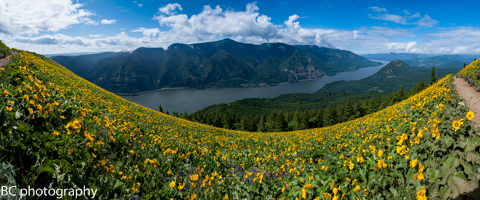 I'm afraid I have nothing to offer in the Mt. Hood forecast other than sunshine, but your body will reward you for soaking up rays by producing Vitamin D, much more effective naturally than via a pill. Expect sunshine today with clouds this afternoon and a few sprinkles late, for no measurable precip. The free air freezing level will be 12,000′ all day, falling to 8000′ overnight. Wind will be light and variable (LTV) early and SW 20 in the afternoon. Continued below the chart…
Mt. Hood Snow Forecast – 5000′

4a-8a
8a-12p
12p-4p
4p-8p
8p-4a
Today
12,000'–>8000'
Tomorrow
8000—>6500'
The day after
8000–>10,000
Saturday may start with a few sprinkles, may start partly cloudy, and may start out clear. Either way, it'll be clear and sunny by mid-morning, so ignore the early report. The FAF will be 8000′ in the morning and 6500′ in the afternoon. Wind will be WNW 30 early, falling to NW 15 by mid-morning.
Sunday looks sunny. The FAF will be 8000′ early and 10,000′ in the afternoon with light north wind. Ditto for Monday, Presidents' Day. No precip is forecast through the middle of next week, but hey, at least it'll be warm and sunny!

Thank you for using this forecast!
Click on my photo to support it with a donation.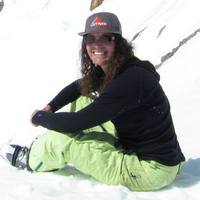 Thank you for using this forecast. Does it save you time, gas money, or help you find more wind, powder, or just plain fun stuff to do? Please make a donation to keep it going! Use it here for free or get on the mailing list for wind for the summer and Mt. Hood snow in the winter. Just click on my photo to donate. The email isn't $99/year. Not $50/year. No, just $12.34 or more gets you on the list for 12 months, and sometimes there are cool prizes. Donate via PayPal/CC by clicking on my happy photo below. Don't PayPal? You can send a check to Temira @ PO Box 841 in Hood River. Thank you for your support, and thank you for trusting my forecast. You guys mean the world to me.
---
Gorge Wind
There's a solid east gradient this morning (.12), but not much wind on the water either at windonthewater.com or iWind/iKite. Expect the easterlies to pick up to 25-30 mid-morning and then quickly fade to nothing this afternoon and light west overnight. Tomorrow starts with W 21-24, maybe, but quickly backs off to W 13-16 from Steven's Locks to The Dalles (likely backing off east of Mosier by afternoon) for the rest of the day as high pressure builds inland. Expect E 30-40 on Sunday.
At the coast, the two-day shot now looks like one day. Tomorrow brings (north/central/south) 20-25/25-30/30-40 with west 7@10. The wind looks mighty side-off on Sunday, with gusty 15-20/15-20/light.

Random Morning Thoughts
I was a little grumpy yesterday morning, as you might have noticed. I'd say I got up on the wrong side of the bed, but I fell asleep on the couch, and it only has one exit. So, I can't use that excuse. I decided the only solution was an attitude adjustment, and the most effective attitude adjustment in my world is a long time in the bike saddle. What's your best attitude adjustment? No, silly, you can't say beer or pot. That's recreational drug use, which is totally okay by me if you want to do that for recreation. But not for attitude adjustment! What's your best healthy attitude adjustment, the one that works every time?
Mine is bikes. Doubly so adventures on bikes. So I went on an adventure. My friends and I hopped on road bikes and went to explore whether Vista Ridge is open. I like adventure. I like not knowing what's going to happen. Well, I like it if I have company in the quest. It's scarier alone.
It took about an hour for my attitude to adjust, but it did. It's pretty hard not to be 100% stoked out in the woods in the sun and warm weather with lots of babbling brooks and the company of good friends. Even good friends who are so fast they're putting you in the pain cave.
I have two points today. One, find yourself a no-fail attitude adjustment. Two, Vista Ridge is open for riding. Three, the USFS has plans to rip out a total of 3.5 miles of pavement on Vista Ridge. You can give them your thoughts on this by sending them a comment. Please.

Gorge Weather Forecast
The Nothing is out there this morning, and that sucks. Not because the Nothing sucks, which it does, but because I have to drive to the mountain this morning (after the gas stations open, that is), and I do not like driving in fog. What can I say? I'm a wimpy driver!
Anyway, expect Nothing early and partly cloudy sky becoming high overcast this afternoon. Temps will be in the upper 30's early and the mid 50's this afternoon. We may see a few sprinkles early tomorrow morning. Tomorrow starts out partly cloudy and quickly becomes sunny. Temps will be in the mid 40's early and the mid 50's in the afternoon. Sunday has potential for Nothing but will likely be clear. Temps will be in the upper 30's early and the mid 50's in the afternoon. Plenty of sun next week.
Before I forget, that three-day frost possibility I mentioned? It's rapidly fading from the models. No frigid weather is predicted for Wednesday now.

White Sprinter Van of the Day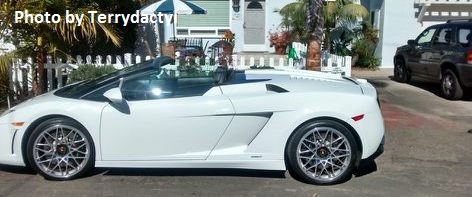 Road and Mountain Biking
Today's a big news day in bike world. My friends Mike and Megan and I went on an adventure yesterday. We were ready for anything: snow, downed trees, washed-out roads… You name it. All we found was a totally open and clear of trees Vista Ridge. Yeah. Vista Ridge. On February 12th. Posting this on Facebook instituted a mad scramble among all local road bikers to be the next to get it.
Lost Lake Road is also open. No word on Lake Branch… but imagine if that's clear – 3 Summits in February, anyone? The 23 Road above Trout Lake is open to at least 3500′. I'll try and get more information on that today. The webcams show no snow on Plains of Abraham, but if you're going to try it, know that the road is gated 5 miles from the trailhead for wildlife closures. It is legal to ride the road to the trailhead.
In MTB news, I saw Stravas all over the place, so it looks like there's plenty of good dirt out there too. Watch for ticks and wildflowers.


The Clymb: free membership. Cheap gear.
Temira approves. Click to join.
Upcoming Events
This morning is the 10 Speed Coffee run, where 4.5 miles of jogging with a fun crew of people gets you a free cup of coffee and a doughnut. Saturday is the Kleeway "love your trails" work party – meet at 10am at Family Man with trail tools, wheelbarrows, shovels, and buckets. If you'd like a workout before or after the work party, the Tri Club folks run from the bottom of Post at 8am and the Cold Lap cyclocross ride leaves Dirty Fingers at 3pm. Coming up Friday, the 20th (not Saturday, as I said yesterday), there are two things happening: Helping Hands' annual bacon-themed fundraiser ($20 at Springhouse, and well worth it), and the HRATS Lumberyard bike night in Portland.
Have an awesome day today!
Temira