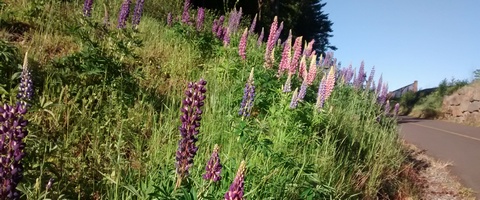 This weekend's forecast is really tricky, and that's leaving me feeling a little worried and frustrated as I go to write it. I know there are people contemplating making a long drive based on this forecast, and I'm going to have to work on gut instinct, rather than on what the models are saying. See, the GFS is predicting a LOT of wind for the Gorge both Saturday and Sunday, but the GFS is also predicting quite a bit of rain. Wind and rain do not happen at the same time, which leaves me in a bit of a quandary. Continued after the chart…
Today's Gorge Wind – these are ranges for the average speed, not a predicted wind range. =)

Your favorite beach
Dawn
Patrol
9am-
11:30a
11:30a-
3pm
3pm-
dusk
Rooster Rock
E 10-15
E 20-25
E 10-15
E 10-15
Steven's Locks
E 10-15
E E 15-20
E 10-15
E 10-15
Hatchery/White Salmon Sandbar (minus a few for Hood River)
LTV
LTV
E 10-15
E 10-15
Doug's, Lyle, Rowena
LTV
LTV
E 10-15
E 10-15
Rufus, etc.
LTV
LTV
E 10-15
E 10-15
Roosevelt, etc.
LTV
LTV
E 10-15
E 10-15
Gorge wind forecast, continued…

Let's start with today, because it's easy. For Friday in the Gorge, we'll have east wind at 10-15 at Rooster and Stevenson this morning. In the afternoon, we'll have widespread east wind at 10-15mph, meaning we'll see windy conditions all the way from Rooster to Arlington.
The picture gets more complicated tomorrow as a low pressure system moves inland in the afternoon, taking up residence in the desert. That will leave us with weak high pressure off the coast and low pressure to the east, generally a good setup, but not so great when the low is wet and cold and carrying rain. So, I think we'll start with W 15-18 from Viento to Arlington. Models say we'll see gusty 26-30 in the afternoon, but I think it's going to be very up-and-down and limited to Mosier to The Dalles. Even so… it wouldn't surprise me if we see less wind than predicted.
---

Donate and keep the forecasts coming
See below for details.
---
Sunday's even trickier. Models swear we'll see 30-35, but I am not buying it given the amount of rain the models predict. Let's go with this: 10-13 in the morning from Stevenson to The Dalles. Gusty, rainy 20-23 from Maryhill to Arlington in the eastern Gorge in the morning, and maybe less due to heavy rain. It looks like we'll see a period of gusty 26-30 from The Dalles to Maryhill in the afternoon as high pressure starts to build back in. Monday looks more reliable, with 26-30 in the afternoon in the central and near east Gorge.
Sorry I can't give you a more precise forecast for this weekend. It's just a really tricky setup, and one that's likely to not do what the models suggest.

Jones, Sauvie's, Coast Beta Test Forecast

Jones Friday: 23-26. Jones Saturday: no. Jones Sunday: 9-12. Sauvie's today: no. Sauvie's Saturday: no. Sauvie's Sunday: no. Coast (north/central/south). No today, no tomorrow, and no on Sunday. Swell today: W 3 @ 11. Swell Saturday: W 3 @ 11. Swell Sunday: W 4 @ 12.

Support your forecaster, Temira!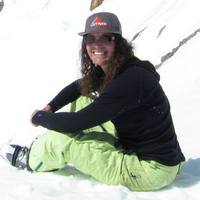 Thank you for using this forecast. Does it save you time, gas money, or help you have more fun in your life? Make a donation! Get your forecast here for free or donate and get on the mailing list for year-round wind forecasts and ski season snow forecasts. Just click on my photo to donate via PayPal or credit card. The email isn't $99/year. Not $50/year. No, just $12.34 or more gets you on the list for 12 months, and sometimes there are cool prizes. Don't PayPal? Send a check to Temira @ PO Box 841 in Hood River. Thank you for your support, and thank you for trusting my forecast.
---
Mt. Hood Snow Forecast
Looks like a sunny day on the mountain today with the freezing level around 13,000′. We might see thunderstorms this afternoon and evening. Saturday looks partly cloudy in the morning with sprinkles possible in the afternoon. It's almost certain the mountain will see a hefty dose of rain on Saturday night.

Random Morning Thoughts
I'm thinking this morning about the passage of time, or the anticipation of the passage of time, and how that affects our choices. So often I hear people say things like, "I'm not going back to school, because I'll be 50 when I get out." We humans tend to think in terms of shorter time frames than years – that probably relates to our historical survival needs that were based on days and seasons, rather than long-term goals.
However, once we start a long-term project, we just plug away at it. Day fades into day, weeks fade into months, and months fade into years. And suddenly, the project is done, and we're more awesome than we were before. So, next time you see yourself balking a something that involves a long time frame, take a deep breath and reconsider. Time will pass, no matter what. You might as well get something accomplished while those days are passing by. Have an awesome day!

Disclaimer required by my grad school program: I am not your therapist. I am your weather forecaster. Take everything I say with a grain of salt, and consult with your actual therapist about your mental health issues.

Gorge Weather Forecast
Oh looky looky – another hot and sunny spring day. Betcha anything we're setting some sort of record here for the hottest May and for the most 80 degree days in May. Anyway, expect sunshine this morning and a chance of thunderstorms this afternoon. That should make for a gorgeous sunset. Temps will be in the mid 50's early (happy tomatoes) and the mid 80's this afternoon (happy peppers). Light to moderate easterlies. 4% chance of rainbows. Speaking of tomatoes and peppers, the snow is off Mt. Defiance, so you can plant your tomatoes. Oops. I planted mine on April 8th this year.
Anyway, Saturday looks partly to mostly cloudy with occasional sprinkles and heavy rain possible after 8pm. Temps will be much cooler: in the mid 50's early and just the low 70's in the afternoon. Moderate to strong west wind. 28% chance of rainbows. Sunday starts off rainy and turns showery. Temps will be in the low 50's early and the mid 60's in the afternoon. Moderate to strong west wind. 99% chance of rainbows.
For weather specifically directed at travel through the Gorge, please visit Temira's Awesome Travel Advisory Service on Facebook.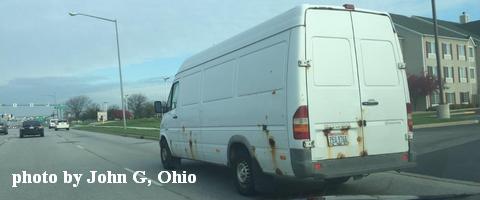 Road and Mountain Biking
First off, there's a mountain bike race happening in Hood River the weekend of the 21st and 22nd. Our local trails organization has agreed to provide the volunteers, and in exchange, the race organizers are offering up $8000 for our trails. So, we need volunteers! Sign up here, now. Looking to ride? Get the complete list of open trails here. Hood River County has a work party on the 160 trail on Saturday. Meet at Binn's Hill Staging Area at 9am.
In other news, you can attempt to ride Knebal and 8 Mile, although there are reports of patches of snow. If you do, plan on tossing cut trees off the trail. They've both been cut, but not cleared. Thanks, trail fairies. Still waiting for a Lewis River report, and I have no reports of Surveyor's being cleared.

Upcoming Events
In other events, every Friday at 7am there's the Kickstand Coffee donut run – jog four miles and earn a free cup of coffee and a donut. There's free yoga tonight at the heartgate sanctuary in Oak Grove. Saturday's events include sailboat races in Cascade Locks, a work party on Post Canyon's 160 trail, and the Stevenson to Carson Ridge Run. There's a stargazing party scheduled at Rooster Rock Saturday night, but I'm betting the clouds will make that one impossible.
Have an awesome day today!
Temira

The Clymb: free membership.
Cheap gear.
Temira approves. Click to join.