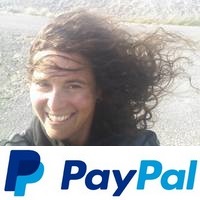 Thank you for using this forecast. Like it? Find it useful? Support it (and me!) by sending some cash my way. Why? It takes me an hour or two each morning to produce this, and it makes your life better, safer, and more fun. That's worth something! You can get the email version sent to you. Not $99 a year. Nope. Not $49. Just $12.34 or more gets you a subscription. Click below to give financial support. Thank you!!
Credit card payments click here – – – – – – – – – Click here to use your PayPal
Venmo: @theGorgeismyGym
Snail Mail: PO Box 841, Hood River, Oregon 97031
(note: I am not a non-profit entity. The only way to accept credit cards with a user-defined amount is to use the 'donate' button. Thanks for understanding!)

Auto-renewing subscription. New! Awesome!
The Forecast
Mt. Hood Snow Forecast – 5000′

4a-8a
8a-12p
12p-4p
4p-8p
8p-4a
Friday
2000′
Saturday
2000′->4500′->500′
Sunday
500′->1500′->500′
Mt. Hood Weather Forecast
It's another windy morning on Mt. Hood as strong offshore high pressure combines with a system moving inland for whipping westerlies and accumulating snow. This generally snowy forecast continues through Monday, after which the weather turns dry for several days.
For Friday, we'll have orographic (terrain-enhanced) snowfall for the morning, a break in the afternoon, and another round of light snowfall overnight. The snow level will be 1500-2000′ all day and all night. About 0.4" water value (WV) falls during the day, for 4-5" of fluffy, wind-affected snow. Another 0.2" falls overnight, for 2-3" of powder. Wind will be WNW 40+ early, W 25 in the afternoon and evening.
Saturday starts snowy and then gets really, really snowy. It's possible, even likely that there will be a period of wetter snow, or even a period of switching precip, between 4pm and 7pm before temps drop into the powder zone. The snow level will be 1500′ early, 4500'+ in the early evening (5000′ temps at 0-2C), and 1000′ or less after the precip ends in the wee hours of Sunday. About 0.6" WV falls during the day, for 5-6" of average quality snow. About 1.2" WV falls between 4pm and Sunday morning, for 9-11" of initially heavy, then powdery snow. Wind will be W 25 early, W 40 in the evening, and NW 35 after midnight.
A blustery but clear start to Sunday gives way to moderate snowfall in the afternoon. The snow level will be 1000-1500′ during the day and down to 500′ overnight. About 0.3" WV falls during the day, for 3-4" of powder. Another 0.6" WV falls overnight, for 6-7" of fluffy powder. Wind: NW 35-45 all day, dropping to NW 30-35 overnight.
Monday starts with flurries but quickly turns clear. Tuesday, Wednesday, and Thursday are all looking sunny. So, storm skiing for the holiday weekend followed by sun on the slopes for at least the first half of next week!
Gorge Wind Forecast
West wind continues for the next four days. For Friday, you'll find gusty 20-30 west of Hood River in the rain and shower. After this weather system pushes through, say mid-morning or so, the wind picks up to gusty 25-29 from Avery to Arlington. It's only going to last until early afternoon, so drive pre-emptively if you want it. The western Gorge will languish with 10-13 or so after 11am.
Saturday starts with 15-20 in the far west as another weather system approaches. The rest of the Gorge starts out light. As this system moves in, areas west of Swell get rain and gusty 20-25. The central Gorge will have light westerlies, and the eastern Gorge gets gusty 16-20. Sunday sees building offshore high pressure behind a departing cold front. This is a good-enough setup. Expect 21-26 to start from Stevenson to Moiser, with Moiser possibly stronger. The wind builds to 24-28 from Mosier eastward with 12-15 in the showery western Gorge.
COAST, JONES, SAUVIE'S: Detailed forecast is on winter break.
Hood River Weather Forecast
Mostly cloudy sky this morning turns partly cloudy this afternoon with sprinkles all day. Temps will be in the low 40's early and mid 40's later. Moderate westerlies. 99% chance of rainbows. Saturday looks rainy, heavier after noon. Temps will be in the upper 30's early and mid 40's later. Moderate westerlies. 74% chance of rainbows. Sunday starts out dry with black ice. Showers move in mid-morning and stick around for the rest of the day. Temps will be in the mid 30's early and mid 40's later. Strong west wind. 99% chance of rainbows. As of right now, it looks like Tuesday through Friday next week will be dry.
Looking for a complete Columbia Gorge forecast? Looking for more humor in your weather? Obscenities? You're looking for my TATAS: Temira's Awesome Travel Advisory Service on Facebook.
Cycling
Showers in the western Gorge will probably stop short of Syncline today. Check it out if you like, but please turn around if you encounter muddy tread; freeze-thaw destroys the soil structure, and your wheels will do permanent damage. Low half – probably fine. Gravel grinding: a-ok. Road biking: good too.
Upcoming Events
The Kickstand Coffee Run is every Friday at 7am. Jog or walk 4.1 miles,and you get a free cup of coffee and a donut. Hood River's Adult Center has Zumba Gold at 9am. Yoga Samadhi has a low cost $5-$10 yoga class at 4pm.Coming up Saturday, Shortt Supply has the Cupid Shuffle community run. Trout Lake Abbey has a by-donation daylong meditation retreat.
White Sprinter Van of the Week!
Click here for the White Sprinter Van map of the world!!!
Random Morning Thoughts: on vacation.
Click here for the full events calendar.
Have an awesome day today!
Temira