The best snow forecast for Mt. Hood. The best wind forecast for the Gorge.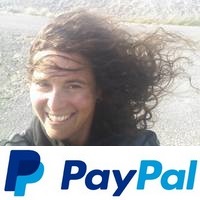 Thank you for using this forecast. Like it? Find it useful? Support it (and me!) by sending some cash my way. What's it cost to support me and get the email version? Not $99 a year. Nope. Not $49. Just $19.99 or more gets you a year. People are added to this list on Thursday and Sunday. My day job is crisis mental health, and I don't have time on other days. Thanks for your patience! Click below to contribute. Thank you!!
| | |
| --- | --- |
| | |
| | Auto-renewing subscription. Easy. Awesome. Set and forget! |
Thank you for contributing and keeping this forecast going! Not ready to subscribe?
No problem – please share this forecast with all your friends too! I appreciate your support!
The Forecast
Mt. Hood Snow Forecast – 5000′

4a-8a
8a-12p
12p-4p
4p-8p
8p-4a
Friday
0′->1500′->5500′
Saturday
5000'/5500′->2000′
Sunday
2000′
Mt. Hood Snow Forecast
The promised switch to an evening forecast hasn't happened yet, but the promised snow accumulations have! 10" fell in the last 24 hours at 5000′ (3" overnight) with quite a bit more forecast this evening. This incoming system is going to be Cascade Concrete. After this one, we transition to a period of much colder, mostly dry weather for the extended period. That said, we should pick up just enough additional snow after temps cool to take us from wetish snowpack back to packed powder.
Let's look at Friday. It's snowing lightly on the mountain and in Hood River. Use that info to inform your driving decisions. The snow level near Mt. Hood will be 0′ this morning, 1000′ this afternoon, 0′ this evening, and will then rise to 5500′ or so after midnight. There's some model disagreement about 850mb (5000′) temps. They'll be anywhere between 0C and +2C tonight, meaning we could see a period of mixed precip and we'll definitely see the snow turn wet. During the day Friday, expect 0.1" water equivalent (WE), for another inch of powder. Overnight, a powerful system brings 1.0" to 1.5" WE (plenty of model range on this one) for 9-13" initially dry, then very dense snow at 5000′. Wind today will be WSW 20-30 this morning, S 15-30 this afternoon, and SW 30-55 overnight.
Saturday starts out with temps right near or just above freezing at 5000′. Wet snow is forecast early, but that will quickly transition to less-wet snow and then dry snow overnight. The snow level will be 5000-5500′ early, 5000′ midday, 4000′ in the afternoon, and 2000′ overnight. About 0.2" WE is forecast during the day. Call that a couple inches of snow. Overnight: another inch of new snow, this time of the fluffy type. Wind: SW 30-55 early fading to SW 10-20 in the afternoon and turning to NW 10-15 overnight.
Sunday looks dry, cool, and cloudy with snow possible overnight. Lots of uncertainty about this one. If we do get snow, it'll only be a few inches, it'll be after sunset (probably), and it will be decent quality. The snow level will be 2000′ all day and will rise to 3000′ after midnight. Wind: NW 10-20 in the morning, NW 15-20 in the afternoon, NNW 25-30 in the evening, and N 10 overnight.
Much of next week looks sunny and cold. There's the potential for a few inches of snow during the middle of next week, but no guarantees. Have a great weekend on the slopes!
FORECAST SPONSORED BY / AWESOME COMPANIES TO SUPPORT
Gorge Wind Forecast
Light and variable wind this morning swings around to easterly midday. By 10am, we'll have 20-25 near Stevenson and 15ish near Rooster. Afternoon wind picks up to 30-35 near Rooster/Stevenson and 20-25 near Viento. In a fun twist, the wind will pick up to 10-20mph out of the east all through the Gorge, all the way to Arlington. River flow readings are 126-143kcfs, river temp is 44F, and high temp forecast is 34F. Saturday kicks of with 30-35 near Stevenson and 20-25 near Rooster. By 4pm, the wind goes calm. High temp: 40F. Sunday starts with light westerlies, perhaps 5mph. Afternoon wind picks up to west 17-21 from Stevenson to Avery. High temp: 41F.
Jones, Sauvie's, Coast – Done for the Season
Hood River Weather Forecast
Light snowfall this morning continues through 1pm and then tapers off. Heavy to very heavy snowfall arrives in the evening and continues overnight, possibly switching to rain after midnight. Temps will be in the upper 20's early and low-mid 30's. Light wind this morning. Widespread moderate easterlies later. No rainbows. Saturday starts with snain and transitions to light mist and then drizzle in the afternoon and evening. Overnight: mostly dry. Temps will be in the low-mid 30's early and near 40 later. Easterlies in the morning. Calm wind later. 14% chance of rainbows. Sunday will be dry much of the day with drizzle in the evening. Temps start in the low 30's and rise to the low 40's. Moderate westerlies. 24% chance of rainbows.
Looking for a complete Columbia Gorge forecast? Looking for more humor in your weather? Obscenities? You're looking for my TATAS: Temira's Awesome Travel Advisory Service on Facebook.
Local-ish Events
Please let me know of outdoor-related local-ish events. If you don't tell me, I don't know!
Regular weekly events: Monday brings forest bathing and meditation walk. Meet at 5:15pm Mondays in November at the corner of Arrowhead Ave and Indian Creek Road. Suggested donation up to $20. Ferment's Tuesday night 4-mile walk/run is at 6pm. At 7:15am on Wednesdays, there's a run from the White Salmon Bakery. At 7am on Friday morning, there's a run from Pine Street Bakery. On Friday's at 2:30pm, there's a free meditation and stretching class (brand new) at Yoga Samadhi. There's a weekly group paddle to the Event Site on Sunday at 11 am followed by a free pint at the fire pit at Ferment. That's the "Paddle n' Pint". Also: Wednesday Paddle Sprints at the Event Site at Noon. The sprint course is 2 two laps around the sailing buoy near Wells Island and back – 3.5 miles.
Cycling
Now it's snowy on the trails! We'll keep the freeze/thaw language just in case the snow goes somewhere (which it won't any time soon). If you ride trails that froze and then thawed, you'll do major and probably permanent damage to the tread. The Family Man closure kicked off on November 1st – the area around Family Man and Riordan Hill Road will be closed into December. Upper elevation trails, above 4000′, are likely to have some snow coverage. If you're riding Post Canyon, you will need a parking pass. Those can be purchased at many local shops or online.
Sprinter Van of the Week!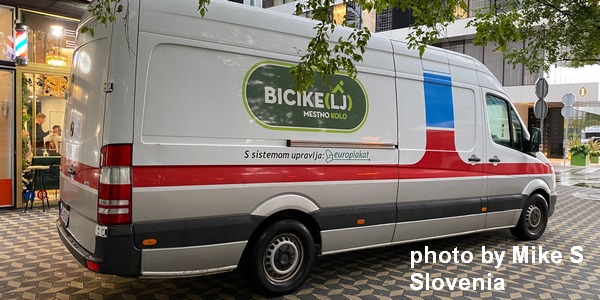 Click here for the Sprinter Van map of the world!!!
Have an awesome day!