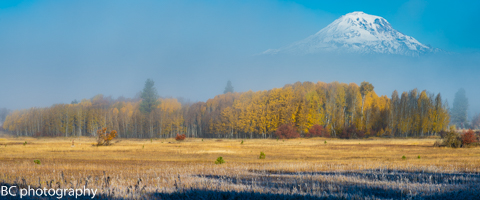 It's snowing up on Mt. Hood this morning, and that's lovely news, especially given that it was alternating snow and mist during the night. Thankfully, it switched to snow before the big wall of precip hit, meaning that shall likely fall as all snow. Yay. Continued below the chart…
Mt. Hood Snow Forecast – 5000′

4a-8a
8a-12p
12p-4p
4p-8p
8p-4a
Today
4000'–>2500'
Tomorrow
<500'-->1500'
The day after
<500'-->5000'
The snow level was around 4500′ early and will fall to around 2500′ this afternoon. We'll see .4" water value (WV) by 4pm, for 4" or so of new snow. Depending on where the heaviest cells of precip hit this afternoon, we may see a bit more accumulation. Don't count on it, but don't be surprised. Also don't be surprised if there are a couple of lightning strikes this afternoon. Snowfall tapers off after 4pm, for no more accumulation and partly to mostly cloudy sky overnight. Wind today will be W 15 early and light and variable this afternoon.
Expect a partly cloudy start to the day on Saturday, quickly becoming clear. The free air freezing level (FAF) will be less than 500′ early, rising to 1500′ in the afternoon. Wind will be okay early – NE 15+ – but will rise to a punishing NE 35+ by mid-morning, likely shutting down at least the upper mountain lifts at both T-Line and Meadows.
Sunday starts out clear and cold. The FAF will be less than 500′ (likely at the surface) early, rising to 5000′ in the afternoon. Wind will be much friendlier: NE 20 early, fading to nothing midday and turning to NW 10 in the afternoon.
The Monday weather system now looks just-cloudy-not-snowy and the next few days after that look dry.

Thank you for using this forecast!
Click on my photo to support it with a donation.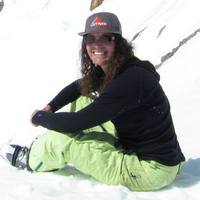 Thank you for using this forecast. Does it save you time, gas money, or help you find more wind, powder, or just plain fun stuff to do? Please make a donation to keep it going! Use it here for free or get on the mailing list for wind for the summer and Mt. Hood snow in the winter. Just click on my photo to donate. The email isn't $99/year. Not $50/year. No, just $12.34 or more gets you on the list for 12 months, and sometimes there are cool prizes. Donate via PayPal/CC by clicking on my happy photo below. Don't PayPal? You can send a check to Temira @ PO Box 841 in Hood River. Thank you for your support, and thank you for trusting my forecast. You guys mean the world to me.
---
Gorge Wind
We have a light and variable (LTV) wind start to the day, with just a .01 west gradient. As cold air slides in from the east this afternoon, expect widespread easterlies topping out at 20-25 at Rooster Rock and 10-15 in the rest of the Gorge. Tomorrow brings east wind at 30-35 and Sunday starts with E 20-25, backing off to light E in the afternoon.
At the coast this weekend, expect the following (north/central/south): 15-20/20-25/30-40+, W 6@10. Sunday: 15-20/20-25/30-40, NW 4@8.

Random Morning Thoughts
I've been spending a lot of time this week working on my talk for Interesting Gorge. My talk is about things that happened 25 years ago, when I was just a kid. I'm having a really hard time putting this together. It's upsetting. Deeply, profoundly upsetting. All the emotions from then are still accessible now, even if the memories aren't all that complete.
So often we tell ourselves, when we think about things that happened long ago, to shut up, buck up, and move on. But many times we haven't had a hard look at those old memories. We haven't grieved what happened, and when we don't grieve, we can't heal. When those old memories were formed, we were just kids. A kid's perspective is not an adult perspective, and we tend to still believe now what the kid we were then believed.. Kid beliefs often include things like "it was my fault", or "it wasn't that bad," or "I have to be quiet about this."
As adults, we have more wisdom than we did long ago. We can change those beliefs and free ourselves from them. We wouldn't ask our kids or our friends' kids in those situations to hold beliefs like those above. We'd offer them compassion, understanding, and adult wisdom.
Be kind to the little kids inside you who went through hard stuff. They were just kids, like your kids, like your friends' kids, like the kids you see all around you. Be as nice to your inner kids as you'd be to the kids in your world. Your inner kids are real kids too.

Gorge Weather Forecast
Have you ever watched a cat or dog or small child beg to go outside and then refuse after you open the door and show them the weather? That was me this morning. I opened my door and looked out. I made it three feet, just far enough to see that it was dark and cloudy and pouring, and I turned around and went back inside.
Expect a rainy morning, with showers likely this afternoon and possibly a little thunder. Temps will be in the mid 40's early and the upper 40's this afternoon. Rainbow chances are 97%. Tomorrow starts off cloudy, and then becomes clear by midday. Temps will be in the mid 30's early and the upper 40's in the afternoon. Expect a sub-freezing start on Sunday under clear sky. Temps will be in the low 30's or less early and the upper 40's in the afternoon, according to NOAA. That afternoon temp looks a bit optimistic to me. It will be sunny all day Sunday. Monday looks partly high overcast, so you can expect a colorful sunrise and sunset. No rainbows or precip in the extended forecast.

White Sprinter Van of the Day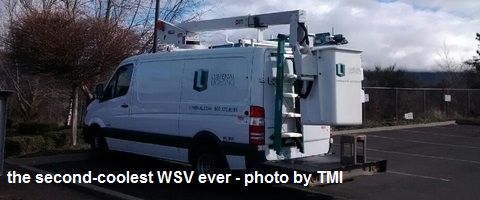 Road and Mountain Biking
I went for a short ride in Post yesterday, and the dirt was still nearly perfect. To be more specific, it was foggy and raining at the top of Mitchell Ridge and a bit slick, but still quite good, on the trail. At the bottom of Post, the dirt was a little dry. However, it rained all last night, and now the trails will be wet, slick, and muddy. Both you and the trails would be better served by you trying trail running today. =)
In road biking news, the freezing level is going to drop below 1000′ the next several nights. Combine that with this rain, and you can expect icy areas and frosty areas out there, especially at higher elevations. Actually, the freezing level is going to be less than 1000′ on Saturday, so you're probably not going to want to plan a ride that day. It should be better/warmer by Sunday afternoon.


The Clymb: free membership. Cheap gear.
Temira approves. Click to join.
Upcoming Events
This morning is the Sunshine and Rainbows 10 Speed Coffee run. Free coffee and donut for running 4.5 miles with a cool group. Seems good to me. Tomorrow morning at 8am, there's the Tri Club's trail run, meeting at the bottom of Post Canyon. There's a free avalanche awareness clinic at Meadows at 1pm tomorrow.
Have an awesome day today!
Temira