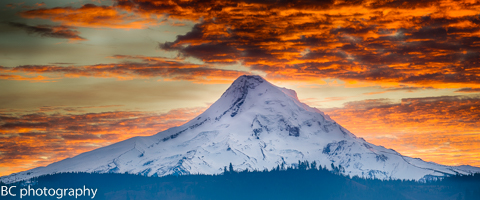 It's a light and variable start to the day today, and on top of that, it's not an ideal setup. But hey, it's spring. It's not supposed to be windy yet. Expect light and variable wind this morning, picking up to gusty 12-15 this afternoon from Hood River to Arlington. Stevenson may join the fun, or it may just be cloudy and rainy. That's probably the more likely scenario. Continued after the chart…
Today's Gorge Wind – these are ranges for the average speed, not a predicted wind range. =)

Your favorite beach
Dawn
Patrol
9am-
11:30a
11:30a-
3pm
3pm-
dusk
Rooster's Rocks
sandy
beach
rainy
sky
Steven's Locks
LTV
LTV
W 5-10
W 5-10
Hatchery/White Salmon Sandbar (minus a few for Hood River)
LTV
LTV
5-10
12-15
Doug's, Lyle, Rowena
LTV
LTV
5-10
12-15
Rufus, etc.
LTV
LTV
LTV
LTV
Roosevelt, etc.
LTV
LTV
LTV
LTV
Temira's sail: 35-40: 2.9 / 30-35: 3.2 / 26-30: 3.5
23-26: 4.0 / 20-23: 4.5 less than 20: something bigger!
Tonia's kite: 35-40: 4m / 30-35: 4-6m / 26-30: 5-7m
23-26: 7-9m / 20-23: 8-10 / 15-20: 10-12 / 10-15: 13-15.
Gorge Wind forecast, continued…
Not all that much will happen tomorrow as we sit under a trough of low pressure and unstable air in the morning. We'll have light and variable wind to start the day, and that situation may be complicated by a chance of thunderstorms until the afternoon. As this low pressure moves east and the atmosphere stabilizes in the afternoon, we'll see the west wind pick up from Stevenson to Mosier, maybe Doug's too, at 10-13. Sunday looks light and variable for much of the day with W 5-10 in the afternoon. The next day the models are hinting at anything bigger is Wednesday.

Donate and keep the forecast going!
(contribute to Temira's grad school, bike repair and coffee fund)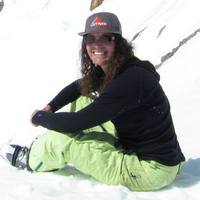 Thank you for using this forecast. Does it save you time, gas money, or help you have more fun in your life? Make a donation! Get your forecast here for free or donate and get on the mailing list for year-round wind forecasts and ski season snow forecasts. Just click on my photo to donate via PayPal or credit card. The email isn't $99/year. Not $50/year. No, just $12.34 or more gets you on the list for 12 months, and sometimes there are cool prizes. Don't PayPal? Send a check to Temira @ PO Box 841 in Hood River. Thank you for your support, and thank you for trusting my forecast.
---
Mt. Hood Snow Forecast
A few inches of snow fell on Mt. Hood last night. It's not much, but we'll take it. Expect continued snowfall today. The snow level will be at 3000′ early and 4000′ late with .2-.3" water value (WV) during the day and another .2-.4" WV tonight, for a total of 4-7" of new snow (likely the lower end of that). Wind will be W 25-30 early and SW 25-30 in the afternoon.
Tomorrow starts out clouds with flurries with a chance of thunder midday and clearing sky late. The snow level will be 2000′ early and 5000′ in the evening. Wind will be SW 15 early and NW 15 in the afternoon. Sunday looks high overcast with the freezing level at 5000′ early and 8000′ in the afternoon with WNW wind at 10-15.
Random Morning Thoughts
I'm lacking in inspiration this morning. I suspect it has something to do with the lack of coffee, the lack of sleep, and the substitution of a pint of PBR at Slanders for dinner after my class got out last night. If you know me, you know that last one is way out of character. I have this new friend, and she's been getting me to do a lot of things out of character. This isn't about trying new stuff – obviously I've had a pint of crappy beer and been to a gay bar before. This is about letting someone else show me a different idea of what's fun and safe and good. So, next time someone asks you to do something (something reasonable, of course) that you wouldn't normally do, something that you rebel against, go along with it. See what happens. Just notice. Just for fun.
Gorge Weather Forecast
I'm not in town right now, so I can't see the rainbows, but I can imagine them. I see partly cloudy sky and showers on the radar. That means rainbows. We'll see a mostly cloudy day today with showers. Temps will be in the low 40's early and the upper 50's in the afternoon. Light wind. 99% chance of rainbows.
Tomorrow looks partly cloudy with a few sprinkles possible early and a chance of thunder in the afternoon. Temps will be in the low 40's early and the low 60's in the afternoon. Light wind. 51% chance of rainbows. Sunday looks high overcast. Temps will be in the low 40's early and the mid 60's in the afternoon. Light wind. No rainbows.

White Sprinter Van of the Day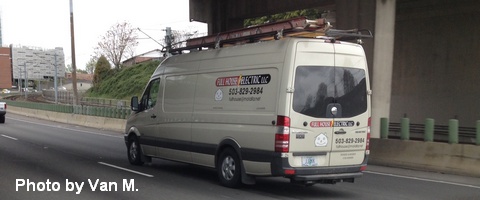 Road and Mountain Biking
I stopped by Fat Tire Farm in Portland to say hello to Park yesterday. The shop guys told me that Dog River has been cleared of downed trees – they sponsor the race on that trail next weekend. They also said that Smith Creek has been brushed out, the implication of that being that Plains of Abraham is open. Neither they nor I know if the road has been reopened after the winter wildlife closure. It's possible there's a little snow on the 44 Road trails today (Surveyor's has 10 trees, Knebal 5, 8 Mile none, and Fifteenmile none).
In road biking news, there's likely a bit of snow and/or ice on Vista, Lake Branch and the Trout Lake loop, and those roads will be quite chilly and possibly icy through Sunday morning, at least. Sunday does, by the way, look like the least windy day of the next three.


The Clymb: free membership. Cheap gear.
Temira approves. Click to join.
Upcoming Events
Coming up tomorrow morning, it's the 10 Speed Coffee run: 4.1 miles of jogging (it's mellow, I promise) will earn you a free cup of coffee and a donut. Tonight is the Gorge paddler film festival at River City Saloon and there's a talk at the White Salmon library about Bigfoot and butterflies.
Coming up this weekend, the Bear Springs Trap mountain bike race is at McCubbins Gulch both days. If you'd rather watch racecars, it's the Oregon Trail rally: you can spectate along the route in Dufur on Saturday. There's no on-route spectating on Sunday, but you can check out the cars down by the Event Site in Hood River between 9 and 10:30 and between 1 and 2.
Also this weekend, Windance has the first swap meet of the season on Sunday, Riverkeeper has a cleanup on the lower Hood on Saturday, and Anson's bike buddies will take your used bike gear at Cascade Eye Center in Hood River both days from 10-2.
Have an awesome day today!
Temira