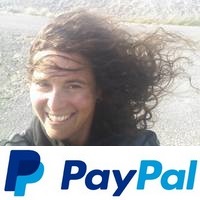 Thank you for using this forecast. Like it? Find it useful? Support it (and me!) by sending some cash my way. What's it cost to support me and get the email version? Not $99 a year. Nope. Not $49. Just $19.99 or more gets you a year. Click below to contribute. Thank you!!
Credit card payments use this button
Click here to use your PayPal
Venmo: @theGorgeismyGym
Snail Mail: PO Box 841, Hood River, Oregon 97031
(note: I am not a non-profit entity. The only way to accept credit cards with a user-defined amount is to use the 'donate' button. Thanks for understanding!)

Auto-renewing subscription. New! Awesome!
The Forecast
Today's Gorge Wind – these are ranges for the average speed, not a predicted wind range. =)

Your favorite beach
Dawn
Patrol
9am-
11:30a
11:30a-
3pm
3pm-
dusk
Rooster Rock
chilly
rainy
no
tan buns
Steven's Locks
G14-17
G14-17
G14-17
G14-17
Swell-Hood River
G14-17
G14-17
G14-17
G14-17
Lyle to Doug's
G14-17
G14-17
G14-17
G14-17
Rufus, etc.
30-40
27-33+
27-33+
22-26
Roosevelt & Arlington
22-26
27-33
27-33
22-25
Gorge Wind Forecast
Strong westerly gradients this morning indicate a windy day on the way as a weak cold front swings through. For the best results, you'll want to head east of The Dalles, and you'll want to drive pre-emptively. Morning wind will be gusty 14-17 from Stevenson to Doug's. East of there, well, it appears to be blowing 40mph at Maryhill as I write this, so that might be a good place to start. As this front does it's thing, we'll see westerlies at 27-32 east of The Dalles with gusty 14-17 in the drizzly west. Catch: the wind will start to fade around 2pm, so you'll want to get where you're going early. High temp today: mid 50's. River temp: 54. Flow: 112kcfs.
Saturday starts with E 10-15 from Stevenson to Rooster. Afternoon: 20-25 from Rooster to Viento with 5-10 east of there. High temp: 58. Sunday starts with E 35-40 at Rooster and E 30-35 at Stevenson. Afternoon wind drops to 25-30 at Rooster and 20-25 at Stevenson.
Coast, Jones, Sauvie's
Coast (north/central/south, waves. Direction north unless otherwise noted. Swell forecast from NWS.) Friday: 10-15/10-15/20-25, W 6′ @ 9. Saturday: 15-20/15-20/25-30, NW 7′ @ 9. Sunday: East 10-15 becoming LTV, NW 4′ @ 14. Jones Friday-Sunday: light. Sauvie's Friday: gusty 10-13. Saturday: 8-11. Sunday: light.
Hood River Weather Forecast
Cloudy sky this morning adds drizzle through 1pm and then a few sunbreaks. Temps will be in the low 50's early and mid 50's later. Moderate westerlies. 89% chance of rainbows. Saturday starts with a Nothing and ends clear. Temps will be in the mid 30's early and upper 50's later. Light easterlies. No rainbows. Sunday starts with a partial Nothing and turns clear. Temps will be in the mid 30's early and mid 50's in the afternoon. Light easterlies. No rainbows.
Looking for a complete Columbia Gorge forecast? Looking for more humor in your weather? Obscenities? You're looking for my TATAS: Temira's Awesome Travel Advisory Service on Facebook.
Cycling
10/28: Motorized use is open on ALL Hood River County Land now. Kreps lands have reopened per their FB page. Do be aware of the possibility of freeze-thaw (muddy) conditions up high. Do not ride those trails, as you will do permanent damage due to liquefied soil structure. Mt. Hood National Forest: some areas have reopened. Expect many downed trees.
Sprinter Van of the Week!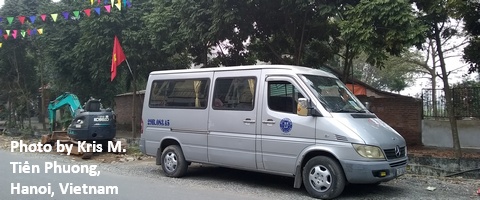 Click here for the Sprinter Van map of the world!!!
Local Events
Weekly events: The Kainos Coffee run happens in The Dalles every Tuesday morning at 6am. There are sailboat races at the Hood River Marina every Wednesday evening. Dirty Fingers has a group mountain bike ride Thursday nights at 5:30pm. The small boat group has a friendly and distanced paddle on, I believe, Thursday nights. Cheno has an outdoor HIIT workout at Griffin House in Hood River at 6pm on Wednesday nights. It appears there is also some sort of sailboat regatta every Friday night. That's pretty much it for outdoor sports. There is a BLM rally every Tuesday evening at 5:30 at the Salmon Fountain in Hood River, and there's a White Coats for BLM rally every Wednesday evening at 6pm at 12th and May. Have an awesome day!
Temira