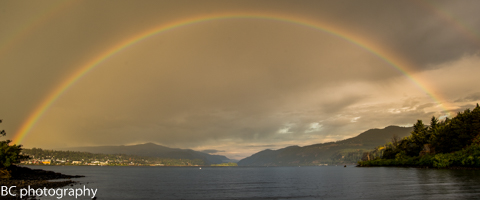 Random Morning Thoughts
I was cleaning someone's house yesterday, and I was thinking about the core beliefs I hold about myself and how I got them. Some of the beliefs are unshakable: "I'm smart", "I'm a good athlete", "I make a damn fine batch of chocolate chip cookies." And others, not so positive, feel equally unshakable: "I'm not loveable," "I'm uninteresting," and "I'm fat." None of the last three are true, by the way, but they feel real on some level.
Anyway, as I was elbow deep in this toilet yesterday, it occurred to me that none of those beliefs, the "positive" or "negative" came from me – they were all things that were reinforced when I was a little kid. That was an incredibly freeing moment for me. We all hold beliefs about ourselves, and I'm betting that most of them weren't beliefs we crafted. They were imposed upon us. (Short aside: we are imposing beliefs on our children, and need to be cognizant of what they are.)
Anyway, we can, of course change these beliefs and adopt new beliefs. It's hard work. Really f'ing hard. But it's possible. And the cool thing is that when we change our core beliefs, we change how we interact with the world, the kind of people we connect with, and we change the impact we have on everyone around us. What beliefs do you hold? Where did they come from? And what would you like to believe about yourself? That's my homework assignment today, straight from the toilet bowl. Join me in completing it, if you like.

Thank you for using this forecast!
Click on my photo to support it with a donation.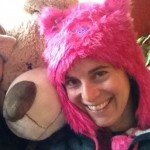 Thank you for using this forecast. Does it save you time, gas money, or help you find more wind, powder, or just plain fun stuff to do? Please make a donation to keep it going! Use it here for free or get on the mailing list for wind for the summer and Mt. Hood snow in the winter. Just click on my photo to donate. The email isn't $99/year. Not $50/year. No, just $12.34 or more gets you on the list for 12 months, and sometimes there are cool prizes. Donate via PayPal/CC by clicking on my happy photo below. Don't PayPal? You can send a check to Temira @ PO Box 841 in Hood River. Thank you for your support, and thank you for trusting my forecast. You guys mean the world to me.
---
Mt. Hood Snow Forecast – 5000′

4a-8a
8a-12p
12p-4p
4p-8p
8p-4a
Today
Tomorrow
The day after
Mt. Hood Snow – snow at 5000', wind at treeline
I'm not a superstitious person, but I'm all for things that don't hurt. If you can spare some time this evening, stop by 2nd Wind's Pray for Snow party on the Hood River spit. Bonfire starts at 6pm. Party goes 'til 9pm, at which point it moves to River City. Praying for snow can't hurt, right?
Expect a mix of sunbreaks and snow flurries on Mt. Hood today with the snow level at 4500-5000′, followed by clear sky tonight. Total precip will be around .1" water value (WV) for up to 1" of new snow. Hey, it's something, right? Wind today will be W 5-10 in the morning and NW 5-10 in the afternoon.
Saturday looks clear on the mountain with the free air freezing level (FAF) around 3000′. Wind will be W 15 early and W 5 in the afternoon. Sunday looks a bit colder, with the FAF around 2000′ early, rising to 3000′ in the afternoon and … well… it depends on the storm track… maybe 5500′ overnight? We may see a few flurries or sprinkles overnight, but not very much. Wind will be SE 15 early and SE 25 in the afternoon.
The long range models show another system on Wednesday and another on Friday. The Wednesday system looks cold enough for snow. The Friday system looks warm and wet. I wouldn't lend much credence to either at this point, as they're both a long ways out. Pray for snow.

Gorge Wind
It looks like the PNW is all nuked out after yesterday's windstorm in the PNW metro areas. The Gorge is under a light W gradient this morning, just .04, and that will give us west wind at 5-10 for much of the day today. Tomorrow brings west wind from 10-13 from Hood River to Doug's. On Sunday, expect east wind at 35-45 at Rooster with a touch less in Steven's Locks.

Gorge Weather
There's a thin high overcast across the sky as I write this, signaling that we'll probably see some sunshine today. We will also see a chance of showers in the afternoon. Expect temps in the mid 40's early and the low 50's this afternoon with a 31% chance of rainbows.
Given the forecast of light west wind tomorrow, we'll probably end up with low clouds in the morning and sunshine in the afternoon. Temps will be in the upper 30's early and the upper 40's in the afternoon. On Sunday, we'll have an inversion cloud early and sun midday followed by high clouds in the afternoon and a slight chance of sprinkles overnight. Temps Sunday will be in the low 30's early and the low 40's in the afternoon. No rainbows Saturday or Sunday.

White Sprinter Van of the Day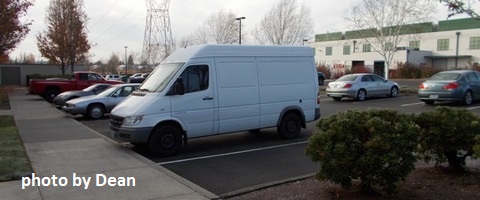 Road and Mountain Biking
Nobody gave me a trail report yesterday, so I'm going to go out and check the trails myself today. With the light wind, the road biking should be nice, especially out at Petersburg where it should be sunny. Or high overcast. Anyway, it's going to be a nice day to get on the bike. And don't forget about the Mitchell Ridge work party tomorrow morning at 10am.


The Clymb: free membership. Cheap gear.
Temira approves. Click to join.
Freshies Bagels and Juice
Hi. I'm Matt. I'm the new owner of the bagel store, now known as Freshies Bagels and Juice. I wake up at 4am every morning to boil and bake the best bagels west of the Mississippi. I was raised in Boston so I know good bagels. I use flour from wheat grown in Washington and Oregon. Local apples and veggies for the juice and smoothies. Freshies is the perfect stop before heading to the mountain or any outdoor adventure. So come on in and say hello at 13 Oak Street, 6:30am to 3pm.
Upcoming Events
If you're a skier or a snowboarder and you're looking for something to do tonight, there's only one place you should be: At 2nd Wind's Pray for Snow party on the Hood River sand spit. Bonfire starts at 6pm and continues 'til 9pm. Then the party moves to the River City for ski movies and whatever else people do at the River City.
There's a trail run leaving the bottom of Post Canyon Road at 8am tomorrow, and that's followed by an Oregon State Parks work party on Mitchell Ridge from 10am-1pm. If you're coming to the work party, bring 5 gallon buckets, shovels and trail tools. Coming up on Sunday, there's community yoga, free or by donation, at 9am at Yoga Samadhi in White Salmon. On Sunday afternoon at 3pm, there's pickup touch rugby at the Mosier School. No ping-pong this week.
Have an awesome day today!
Temira