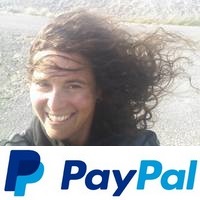 Thank you for using this forecast. I offer it freely so you can have more fun and plan your life. It does take significant time and energy to produce. If you find yourself using it often, or if you feel your life is more awesome because of my work, please make a donation. You can get this forecast via email by donation. The email subscription isn't $99/year. Not $50/year. Donating $12.34 or more gets you on the list for 12 months. Thank you for your support and thank you for trusting my forecast.
Click here to donate using a credit card.
Click here to donate via PayPal.
Venmo: @theGorgeismyGym
Snail Mail: PO Box 841, Hood River, Oregon 97031
Get the email version free through the end of November – try it out! Click here.
Mt. Hood Snow Forecast – 5000′

4a-8a
8a-12p
12p-4p
4p-8p
8p-4a
Friday
0-500′
SAturday
0-500′
Sunday
0′->5500′
Mt. Hood Weather Forecast
Once again, here's your resort roundup: Timberline is open with Bruno's and Pucci. Skibowl is open for tubing through Dec. 1st. Summit opens for tubing on the 29th. Meadows will have their annual "preview weekend" starting on Friday, November 29th.
Friday's forecast: sunshine all day for all the hills! The freezing level will be 0-500′ today with mountain temps in the teens. Wind will be E 15 early, N 10 in the afternoon, and SW 5 after midnight.
Saturday will be sunny all day long. Clouds move in after sunset, and precip starts up just after midnight. The snow level will be at the surface, but upper air temps will climb slowly. This results in the precip falling as dense, heavy snow, or perhaps a mix of snow and freezing rain. Most likely scenario is 0.4" water value (WV) between midnight and 4am that falls as 3-4" of dense new snow. Wind will be LT SW early, SSE 10-15 midday, and SW 15-20 overnight.
Sunday will probably see that snow switch to freezing rain, wet snow, or snain as upper air temps climb to 2-4C. Fortunately, there won't be much moisture around. So, the freezing level will theoretically be 0′ early and 5500′ in the evening. However, temps on the mountain may remain subfreezing. That's a lot of words for the 0.1" WV that falls during the day, likely as freezing rain. Wind will be SW 20 early, SW 10-15 in the afternoon, and light SE after midnight.
As of right now, Monday appears cloudy with a chance of light mixed precip. The free air freezing level and snow level will be 5000′. It's unclear if the precip will stay too far south to affect the mountain. If it comes far enough north, the most likely scenario is light flurries in the morning and light mist/rain/drizzle in the afternoon. Wind will be LT SE early, WSW 10 in the afternoon, and SW 10-15 after midnight. Next chance of precip is Wednesday (not much) or Thursday (more, but too warm to fall as snow).
Gorge Wind Forecast
East wind at 20-25 this morning with butt-ass cold temps drops to E 10-15 this afternoon. Saturday starts with E 20 from Stevenson to Rooster and picks up to E 35-40 and spreads to the metro area in the afternoon. Sunday's easterlies start at 40-50 and back off to 35-40. Monday looks like E 25-30 in the morning and E 15-20 in the afternoon.
COAST, JONES, SAUVIE'S: Detailed forecast is back on winter break.
Hood River Weather Forecast
It's clear and cold out there this morning, and the sun will stay out all day. Temps will be near 20 early and near 40 later. Light east wind. No rainbows. Saturday looks sunny all day with precip after midnight. Temps will be in the upper teens early and mid 30's later, dropping quickly after sunset. Precip starts after midnight in the form of light snow. East wind. No rainbows. Sunday's temps will be in the low to mid 20's early and low to mid 30's later. Snow early will likely switch to freezing drizzle that ends by 11am. Clouds stick around. East wind. No rainbows. More details in the TATAS.
Looking for a complete Columbia Gorge forecast? Looking for more humor in your weather? Obscenities? You're looking for my TATAS: Temira's Awesome Travel Advisory Service on Facebook.
Road and Mountain Biking
Given that temps dropped into the low 20's on Friday morning, freeze-thaw conditions are certain on any trails that were previously damp or tacky or wet and are exposed to open air today. DO NOT RIDE THEM. Seriously. You will do major permanent trail damage if you ride through freeze-thaw mud. You'll also do damage to your bicycle. Will Syncline be okay? I doubt it, but if you try it and there's mud, please turn around. Other options: riding gravel roads is a good thing to do in these conditions. So is riding pavement. Ride trails that are under a canopy – they won't thaw today, and you won't do damage.
Upcoming Events
The Kickstand Coffee Run is at 7am today at Kickstand. Jog or walk 4 miles and you get a free cup of coffee and a donut. Saturday is Small Business Saturday – shop locally at small businesses for your gifts. You can volunteer at the Rebuild-it Center from 9-1pm tomorrow, and there's a teen sketchbook meetup at Dog River from 2pm to 4pm.
White Sprinter Van of the Week!
Click here for the White Sprinter Van map of the world!!!
Random Morning Thoughts: on vacation.
Click here for the full events calendar.
Have an awesome day today!
Temira