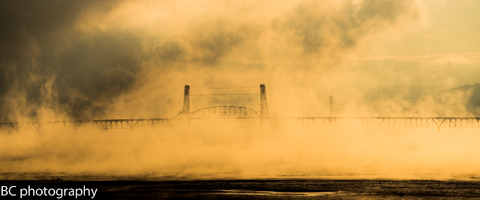 We've got a jump on the weather this morning, with gradients at 7am at .01 (pdx-dls) and .05 (dls-psc) with a river water temp of 57 degrees and river flow at The Dalles of 225kcfs, still a decent flow rate for Maryhill. With nothing big happening in the weather picture today, it's going to be a big day on the river. Offshore high pressure combines with a low pressure system in the desert this afternoon for something resembling, but not quite reaching the ideal, of a Classic Gorge Setup. What's not perfect? Well, there will be some minor bumps in the Force moving through today, and that could render the wind a bit gusty and up-and-down at times. Continued after the chart.
Today's Gorge Wind – these are ranges for the average speed, not a predicted wind range. =)

Your favorite beach
Dawn
Patrol
9am-
11:30a
11:30a-
3pm
3pm-
dusk
Rooster's Rocks
after
noon
tan your
moon
Steven's Locks
10-13
10-13
13-16
13-16
Hatchery/White Salmon Sandbar (minus a few for Hood River)
13-16
13-16
gusty
20-23
gusty
23-26
Doug's, Lyle, Rowena
13-16
20-23
26-30+
28-32+
Rufus, etc.
13-16
20-23
26-30+
28-32+
Roosevelt, etc.
13-16
20-23
26-30
28-32
Gorge Wind forecast, continued…
That said, we'll see 13-16 through the whole Gorge this morning, with the possible exception of Stevenson. By noon, we'll have 23-26 everywhere, and by mid-afternoon, the wind will rise to 28-32 from Mosier to Arlington with periods of 30-35 possible from Rowena to Rufus. Stevenson and Swell, along with Hood River, are big maybes today, depending on the eventual cloud line. My hunch is that they'll be at 13-16 under the clouds with gusty 23-26 if the clouds burn back leaving sun on those beaches.
Tomorrow will also be quite windy, although weakening high pressure offshore will leave us with less steady, and less strong, wind than today. However, you have plans first thing tomorrow morning, right? CGWA has a work party at Swell City at 9am, and CGKA has a work party at the Spit at 8am. Expect 23-26 to start tomorrow, likely from Mosier to Arlington, with gusty 13-16 under the clouds in Hood River and Stevenson. The wind will pick up to gusty 26-30 pretty much everywhere in the afternoon.
Sunday starts out with westerlies at 10-13 and a swap meet at Windance. Models suggest the wind will die in the afternoon as low pressure sits off the Oregon coast. Monday appears to be a light and variable wind day.

Support the forecast!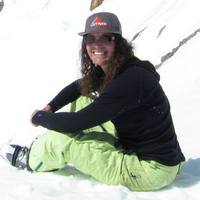 Thank you for using this forecast. Does it save you time, gas money, or help you have more fun in your life? Make a donation! Get your forecast here for free or donate and get on the mailing list for year-round wind forecasts and ski season snow forecasts. Just click on my photo to donate via PayPal or credit card. The email isn't $99/year. Not $50/year. No, just $12.34 or more gets you on the list for 12 months, and sometimes there are cool prizes. Don't PayPal? Send a check to Temira @ PO Box 841 in Hood River. Thank you for your support, and thank you for trusting my forecast.
---
Mt. Hood Snow Forecast
Nothing to say here today.

Random Morning Thoughts
I had class last night, and that's always my favorite day of the week. I love my classmates – we're all interested in counseling and we have a lot to talk about on that topic. But we all came to counseling from different backgrounds, and so we have a lot to talk about there too. And that's the really fun part – getting to know all these super-cool people.
So often in the Gorge, I see us limiting our conversations to the sports that brought us here: endless discussions of kite sizes, bike wheel sizes, dirt conditions, river levels, recapping the day's awesome powder, swell, or wind.
I wonder what would happen if we started asking different questions of each other. Like… "How did you end up in the Gorge," or, "What got you interested in windsurfing," or, why do you spend so much time working on trails instead of riding those trails?
I bet switching our conversations up a bit would make our lives and our community more vibrant. That is all. Enjoy the nuking wind and perfect dirt today!

Gorge Weather Forecast
It's a partly cloudy morning, and should stay partly cloudy today in Hood River. If you need full-on sun, head east; the webcams show plenty of blue sky. Temps will be in the mid 50's this morning and upper 60's this afternoon. Strong wind. 1% chance of rainbows.
Tomorrow looks partly cloudy to mostly clear. Temps will be in the upper 40's early and the mid 60's in the afternoon. Strong wind. No rainbows.
Sunday morning looks partly cloudy to mostly clear with marine clouds in the western Gorge. There's a decent chance of thunderstorms in the afternoon, so expect increasing clouds later in the day. Temps will be in the upper 40's early and the mid 60's in the afternoon. Light wind. 5% chance of rainbows.

White Sprinter Van of the Day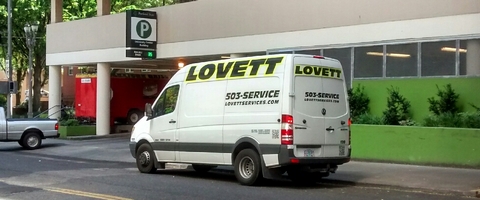 Road and Mountain Biking
I wasn't able to ride the trails yesterday, but given all the rain we had last week, I bet they are in great shape. I got a text yesterday, I think, saying that Fifteenmile is as good as it gets. That's one of my favorites, so if you like to suffer on the climb, you'll like that trail. In road biking news, today and tomorrow will be quite windy, but Sunday and Monday look good for skinny tires and spandex.
More importantly, there will be a preview of the Kleeway this Saturday. If you'd like to give it a few laps (and I'm almost certain you'll want more than one lap), swing by Post Canyon to check it out. Details aren't yet figured out, but you will have a chance to ride it Saturday. Yay! Make sure you say "thank you" to Brown Pow, the guy who has spearheaded the building project.


The Clymb: free membership. Cheap gear.
Temira approves. Click to join.

I love road biking, and if you're reading this, you do too. The Mt. Adams Country Bike Tour is the best. You'll ride beautiful, remote, quiet, traffic-free roads. And you'll do it with support, a nice touch for 50+ mile loops through the woods or farm country. Combine the loops to make a century route that gets most of the climbing done early. Get signed up before the 1st of June, and it's only $55. There's also a short 11-mile Family Fun Ride. All proceeds support the Trout Lake schools, grange, and fire department. Click the headline above to go to the website and register.
Upcoming Events
At 7am every Friday morning, it's the Kickstand Coffee run, where 4 miles of jogging gets you a free cup of coffee and a donut. Meet at the newly-renamed coffee shop at 13th and State. Tonight from 5-8, it's the Hood 2 River Relay locals' night signup. Swing by 2nd Wind for free beer and a discount on registration.
And then there's Saturday – CGWA has a work party at Swell City, CGKA has a beach cleaup at the Spit, there's a free youth fishing clinic at Middle Fork Pond in Parkdale, there's windsurfing racing at the Event Site, the Gotta Regatta at Horsethief, Riverdaze in Maupin, an equestrian endurance race in Trout Lake, and the Stevenson to Carson Ridge Run. An lastly on Saturday, my favorite, the Goat Academy happening in Goldendale.
On Sunday, there's a swap meet at Windance and there's the Collegiate Kiteboarding Association competition at the Hood River Marina beach. Monday is Victoria Day and Memorial Day.
Have an awesome day today!
Temira