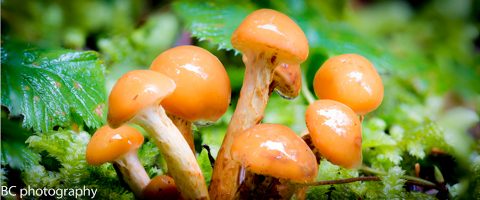 Friday's starting off warm and sunny on Mt. Hood with temps up there just a few degrees colder than temps down here. We'll see a sunny first half of the day with increasing clouds this afternoon and precipitation after 8pm. The snow level will be 11,000′ early, 6000′ at 11pm, and 4500′ by the wee hours of Saturday. We'll see .2-.4" water value (WV) of precip after 8pm. Given the nature of this system, I think we'll see rain first, followed by an inch or so of snow. Wind today will be SW 25 early, SW 40 this afternoon and W 35-40 overnight. Continued below the chart…
Mt. Hood Snow Forecast – 5000′

4a-8a
8a-12p
12p-4p
4p-8p
8p-4a
Today
11,000'
Tomorrow
11,000'–>5500'
The day after
4000'–6500'
Saturday starts off with a few lingering flurries or maybe just plain old sunshine and clear sky. Clouds move in late in the afternoon. The free air freezing level (FAF) will be 4000′ early and 6000′ in the afternoon. Wind will be WNW 40 first thing in the morning, fading to NW 15 by 2pm and becoming SW 15 overnight.
Sunday looks partly cloudy. The FAF will be 7000′ early and 9000′ in the afternoon with SW wind at 15 early and 25 in the afternoon. Monday looks partly cloudy with the FAF around 9000′ and SW wind at 25-30. The next weather system looks to arrive Monday night, with snow falling between Monday and Wednesday. It doesn't look like a lot of snow at this point, but another 6-10" over the three day period seems possible.

Support the forecast – Donate!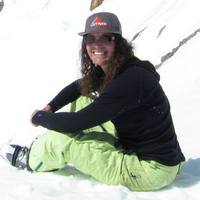 Thank you for using this forecast. Does it save you time, gas money, or help you have more fun in your life? Make a donation to keep it going! Use it here for free or get on the mailing list for wind for the summer and Mt. Hood snow in the winter. Just click on my photo to donate via PayPal or credit card. The email isn't $99/year. Not $50/year. No, just $12.34 or more gets you on the list for 12 months, and sometimes there are cool prizes.Don't PayPal? You can send a check to Temira @ PO Box 841 in Hood River. Thank you for your support, and thank you for trusting my forecast. You guys mean the world to me.
---
Gorge Wind
As of 5-something this morning, there was just a bit of east gradient out there. That will switch around quickly today as a weather system approaches and high pressure builds off the coast, creating synoptic (large) scale westerly gradients. Expect W 15-18 from Steven's Locks to Mosier by mid-morning. The wind will climb to gusty 24-28 from Steven's Locks to Mosier mid-afternoon, picking up to 28-32 from Lyle to Arlington mid-afternoon.
Because today's wind is associated with an approaching weather system, there's a very good chance it'll 1) be quite gusty and 2) be strongest longest at Steven's Locks and only blow for a couple of hours in the Swell to Doug's section of the river, leaving you headed east to Avery, Celilo, Maryhill (possibly directionally challenged) or Arlington (probably better) for the most consistent conditions. The river flow is 187kcfs, half of what it was at this time last year. The river temp is 47 degrees.
Tomorrow starts with W 24-27 east of The Dalles with gusty 13-16 in the western Gorge. The wind will fade as the day goes on, dropping to 15-18 through the whole Gorge. Sunday starts off light and variable with W 13-16 in the afternoon. As of right now, Monday looks to bring strong west wind as another weather system moves through the PNW.

Random Morning Thoughts
I sat here for a long time this morning thinking about what to say. Part of the reason I'm at a loss for words this morning is that I'm feeling disconnected from the people around me. And we humans, we're social creatures. Our brains are filled with circuits designed to interact with other brains. We're set up to regulate our fellow human's emotions, and we're set up to have our emotions regulated by our fellow humans.
Staring at a screen and a couple of happy lights doesn't have the same effect. Social media, telephones, and shapchat can provide a semblance of connection, but there's really no substitute for being in the same room with a friend and having your minds connect and your bodies be in the same physical space.
In-person human contact is important. (I find myself wanting to rant against solitary confinement here – it's one of the cruelest things we can do, but I'm not going to…) I am glad I'll be spending the weekend with a bunch of good humans. I hope that you too spend your weekend with good humans.
(don't forget that you're supposed to be writing down something you love about yourself each day this month and putting that nice thought in a mason jar for later…)

Gorge Weather Forecast
The stars are out this morning and the sky is clear, and in a normal March, we'd likely have some frost with the clear sky. But not this year. Oh no. It's 46 degrees and only going to get warmer. Expect sunshine today with high clouds late and sprinkles overnight. Temps will warm to right around 70 degrees this afternoon. Light wind picks up to strong wind later. No rainbows.
Saturday starts out partly cloudy with a slight chance of sprinkles, and you know what that means: a slight chance of rainbows! Sunshine dominates for much of the day, and clouds move in during the afternoon for a good chance of a colorful sunset. Temps will be in the upper 40's early and low 60's in the afternoon. Moderate wind. 8% chance of rainbows early, 0% later in the day.
Sunday sees temps in the low 40's early and the low 60's in the afternoon under partly cloudy sky. Light wind. No rainbows. Next chance for rain is Monday night into Wednesday.

White Sprinter Van of the Day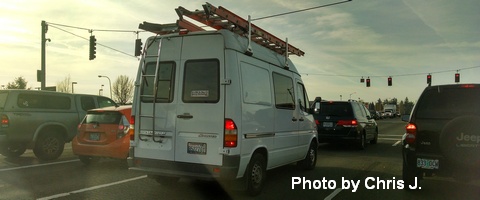 Road and Mountain Biking
I received very mixed messages about Post Canyon yesterday – one telling me it was perfect, and one saying it was too muddy to ride. So there ya go – it's all about perception. I received a text a couple of days ago that Lewis River is in perfect shape, so there's one to add to your list as "open because #winterwasnt". The road biking will be fine this morning, but after noon is going to be mighty windy. Tomorrow looks rather windy for a road ride. Sunday looks better: light wind early, moderate westerlies in the afternoon and warm and relatively dry weather.

The Clymb: free membership. Cheap gear.
Temira approves. Click to join.
Upcoming Events
This morning is the Sunshine and Rainbows 10 Speed Coffee run, where you run 4.5 miles and 10 Speed gives you a cup of coffee and a donut. I like this idea a lot. This weekend is the Gorge Roubaix bike race in The Dalles and Mosier, and Saturday is the Wheatfield half marathon on the Petersburg Loop roads east of The Dalles.
Have an awesome day today!
Temira