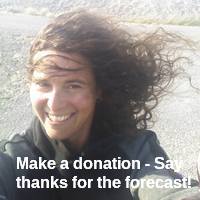 Get the email free through the end of January – try it out! Click here.

Thank you for using this forecast. I offer it freely so you can have more fun and plan your life. It does take significant time and energy to produce. If you find yourself using it often, or if you feel your life is enhanced by this information, please make a donation. I count on your support to pay my bills, and am deeply grateful to you for choosing to help support me. You can get this forecast via email by donation. The email subscription isn't $99/year. Not $50/year. Donating $12.34 or more gets you on the list for 12 months. Click on my photo to donate. Don't PayPal? Send a check to Temira @ PO Box 841 in Hood River. Thank you for your support and thank you for trusting my forecast.
Mt. Hood Snow Forecast – 5000′

4a-8a
8a-12p
12p-4p
4p-8p
8p-4a
Friday
2000′->3000′
Saturday
3000′->6500′->500′
Sunday
500′->0′
---
Mt. Hood Snow Forecast

Our forecast is still on track for massive snowfall, hurricane strength wind, and even the possibility of a short period of rain on Saturday. By Monday, the ski resorts are going to look completely different than they do right now.
For Friday, expect snowfall and storm skiing. The snow level will be 2000′ early and 3000′ in the afternoon and evening. About .5" water value (WV) falls during the day, for 5" of new snow. Another .7" WV falls tonight, for 6-7" of dense new snow as upper-level air starts to warm. Wind Friday will be WNW 35 early, NW 40 for most of the day, and W 40 after midnight.
Saturday looks ridiculous on so many levels as hurricane-strength wind drives orographic snowfall and the possibility of complete lift shutdowns at the resort. The sad part is the possibility of some rain or rain mixed with snow midday. It's hard to tell – the explosive snowfall rate might keep things snowy. Or not.
So, the snow level Saturday will be 3000′ early. The GFS suggests 6500′ for a few hours late morning. After that, the snow level falls to 2500′ in the afternoon and 500′ overnight. During the day, Mt. Hood will receive approximately 2" WV, for 16+ inches of snow with the possibility of 1/4"-1/2" rain mixed in late morning. Snowfall rates of 2-3" per hour are possible. If you go to the resorts, bring a shovel so you can extricate your car. Another 1.1" WV falls overnight, for 12-14" of powder. Wind will likely shut the resorts down on Saturday: W 40 pre-dawn rises to WNW 55 at sunrise, W 65 mid-morning, and WSW 60 in the afternoon. The wind remains in the W 50 zone all night. This will not only shut down lifts, it will impact snow quality.
Sunday looks very snowy as well, at least for the first half of the day. Expect delays in opening the resorts due to storm recovery operations. The wind will be less on Sunday, but will likely cause lifts to run slowly. The snow level Sunday will be 500′ early and 0′ in the afternoon, including at your house. The mountain will see 1.2" WV during the day for 12-14" of dry, light, fluffy powder. A trace will fall overnight. Wind will be W 50 early, WNW 45 in the morning, WNW 30 in the afternoon, and NNW 20 overnight.
Monday and Tuesday look partly cloudy and cold with temps in the teens or lower at the resorts. The snow quality should be excellent.

Random Morning Thoughts
Each of us has a different set of skills. We implement many of those skills unconsciously, without thinking. For example, you may be able to manage your bills without thinking, talk about feelings, make your bed each morning, let yourself cry, or calm yourself down when anxious. When skills become integrated, we forget that we had to learn them at some point. This can lead to us being contemptuous or impatient with people who lack skills we consider basic.
It's important to notice when this attitude arises toward another human. It's also important to notice when we become frustrated with ourselves for not having a certain skill. Self-criticism or contempt towards others or self only makes us feel crappy. It does not move us forward. Instead, we can merely notice that we don't have a certain skill (yet) and set an intention to learn it.
Another side of this is that we can notice the skills those around us have. For example, many people I know can negotiate social service systems with ease. I admire this, and strive to become better in this domain. Each of us has a unique set of talents. Celebrate yours. Strive to learn new skills. If you're feeling bold, ask others to point out your blind spots and weak areas. May you grow as a human. Have an awesome day.

Disclaimer required by my grad school program: I am not your therapist, but I am seeing clients at this time at Comprehensive Healthcare in White Salmon. In the meantime, I am your weather forecaster. Take everything I say with a grain of salt, and consult with your actual therapist about your mental health issues. One other thing: I plan to keep doing this forecast indefinitely. Forecasting and counseling are both deeply meaningful and nourishing to me.

Gorge Wind Forecast
A series of strong fronts and low pressure systems will move into the Northwest over the next few days. That will lead to strong west wind. For Friday, we'll have frontal wind combined with offshore high pressure. Variable westerlies early in the day pick up to gusty 24-29 east of The Dalles after 10am. The rainy western Gorge will see gusty 12-15 with stronger wind likely at Viento.
On Saturday, a low pressure system drops in from the north and ends up over the Washington Cascades before moving east. This will drive very strong west wind as the 996mb low combines with offshore high pressure at 1030mb for large gradients. We'll see gusty 30-40+ from 7am on through the day through the entire Gorge. Sunday starts with W 10-13 and picks up to W 18-23 east of The Dalles. River temps is 38 degrees. Do not ride alone.

Gorge Weather Forecast
It sounds rainy out there. It will stay rainy today under mostly cloudy sky. Temps will be in the low 40's early and the upper 40's in the afternoon. Moderate westerlies. 99% chance of rainbows. We'll have rainy all day Saturday, heavy at times. Temps will be in the low 40's early and near 50 in the afternoon. Strong to very strong west wind. 89% chance of rainbows. Sunday looks rainy and then possibly snowy or snowy mixed with rainy. Temps will be in the mid 30's early, low 40's in the afternoon, and mid 20's in the evening. Watch out for black ice!
For weather specifically directed at travel through the Gorge, please visit Temira's Awesome Travel Advisory Service on Facebook.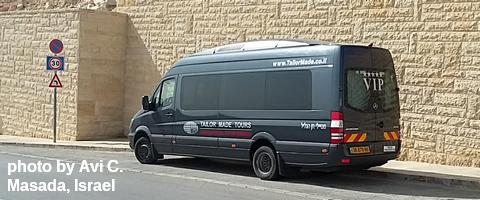 White Sprinter Van map of the world!!!
Road and Mountain Biking
Post is too muddy to ride today. You'll have better luck at Syncline. Whoopdee remains closed. We'll be heading into a freeze-thaw cycle next week, meaning Syncline should be avoided as well.

Upcoming Events
It's Friday. The Kickstand Coffee run is at 7am – 4.1 miles of jogging or walking gets you a free cup of coffee and a donut. There's a trail run in Post Canyon tomorrow morning at 8am, and the Cold Lap mixed surface ride is at 3pm at Dirty Fingers on Saturday.

Click here for the full events calendar.
Have an awesome day today!
Temira