---
Gorge Wind Forecast

It's a beautiful, sunny, zero-wind morning. As a warm front swings eastward far to the north midday and a stronger system approaches the coast in the afternoon, the wind will pick up. But first, let's do the numbers: river flow is 454kcfs at The Dalles, 1900 spring Chinook made it past Bonneville yesterday, and the river temp is 52 degrees. So, expect light wind through midday. By 2pm, we should have gusty 13-16 from Stevenson to Rufus. After 5pm, the wind will pick up a bit more to gusty 21-24 from Stevenson to Rufus. Given the setup, it's likely the Swell area will see less wind (18-22?) than the Event Site and Sandbar.
Speaking of the Event Site, there's a Gorge Cup windsurfing race there on Saturday. The original forecast for Saturday had the gradients stacked up along the Cascade Crest, but things are looking a little less spicy now. We'll still see westerlies – just not of the strength to blow those fancy new garbage bins around. The day will start off with W 18-22, probably from the Event Site east to Arlington, but possibly from Mosier eastward. As the clouds burn back during the day, we'll eventually see the wind die off out east and backfill westward to 22-25 from Stevenson to Rufus. Do be aware that the current is very, very strong right now, likely too strong for the Maryhill section of river. Wherever you go, make sure your skills match the current strength.
(continued below the chart)

Today's Gorge Wind – these are ranges for the average speed, not a predicted wind range. =)

Your favorite beach
Dawn
Patrol
9am-
11:30a
11:30a-
3pm
3pm-
dusk
Rooster Rock
sunny
burny
barey
butts
Steven's Locks
light
5-10
13-16
21-24
Hatchery/White Salmon Sandbar (minus a few for Hood River)
light
5-10
13-16
21-24
Doug's, Lyle, Rowena
light
5-10
13-16
21-24
Rufus, etc.
light
5-10
13-16
21-24
Roosevelt, etc.
light
5-10
10-13
13-16
---
Gorge Wind Forecast, continued.

High pressure builds inland on Sunday, shutting of the Gorge wind. You'll find more wind at the coast. Anyway, expect E 5-10 through the entire Gorge on Sunday afternoon. Monday looks like E 20-25 near Rooster Rock with 15-20 near Stevenson with a high temp near 90. That makes Monday an ideal day to ride a bike from Hood River to Portland. You'll have to decide for yourself if it's a good day to get on the water.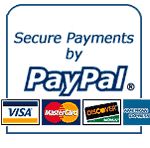 Say "thanks for the forecasts"
by making a donation!
Keep the forecasts coming.

Does this forecast save you time, gas money, or help you have more fun in your life? Make a donation to support continued forecasting, and get the forecast in your inbox each day. Click on the button to donate. The email subscription isn't $99/year. Not $50/year. No, just $12.34 or more gets you on the list for 12 months. Don't PayPal? Send a check to Temira @ PO Box 841 in Hood River. Thank you for your support and thank you for trusting my forecast.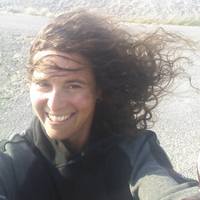 ---
Jones, Sauvie's, Coast Beta Test Forecast

Jones Friday: 13-16. Saturday: 16-19. Sunday: not windy. Sauvie's Friday: 10-13 late. Saturday: 13-16 late. Sunday: 13-16. Coast Friday (north/central/south): 5-10/10-15/25-30, W swell 3′ at 9 seconds. Saturday: 10-15/20-25/30+, W 5 @ 11. Sunday: 25-30/25-30/25-30, W 3′ @ 10.

Mt. Hood Snow Forecast
Not much to say in the Mt. Hood snow forecast. At some point in the next couple of days, the snow will likely corn up and be just-plain-awesome. Expect the free air freezing level at 10,000′ Friday and Saturday, 12,000′ on Sunday, and 14,000′ on Monday. Wind will be variable to 20mph over the next four days.

Random Morning Thoughts
Once again, I have a very busy day, so you get to reflect all by yourself this morning. Enjoy the sunshine, and have an awesome day!

Disclaimer required by my grad school program: I am not your therapist (but I could be 40 graduate school credits from now). I am your weather forecaster. Take everything I say with a grain of salt, and consult with your actual therapist about your mental health issues. One other thing: I plan to keep doing this forecast indefinitely, even when I am a therapist.

Gorge Weather Forecast
It's sunny and totally awesome and summer is finally here – we'll have high temps near 90 next week! In the meantime… Expect low 50's this morning and mid 70's this afternoon. Light wind early, moderate west later. No rainbows. Saturday may bring a few morning clouds or even a few raindrops. Temps will be in the low 50's early and the low 70's in the afternoon. Moderate west wind. 3% chance of rainbows. Sunday looks sunny. Temps will be in the low 50's early and the low 80's in the afternoon. Light wind. No rainbows.
For weather specifically directed at travel through the Gorge, please visit Temira's Awesome Travel Advisory Service on Facebook.

Road and Mountain Biking
Gorge 400 is clear of snow and downed trees and is riding great. 408 is apparently clear too. Surveyor's Ridge is apparently clear of downed trees but not clear of snow, at least the singletrack part of it, but the snow depth may have changed this week with all that snow! Dog River is open. In road bike news, Lost Lake Road is open, but I have no info on Lake Branch or Vista Ridge. Guessing they are still snowy… No dogs are allowed on Hospital Hill due to grazing cattle, and Innerwoods, below the bench, and roads to Innerwoods are closed. The Rowena Curves remain closed due to a rockslide. The Historic Columbia River Highway Trail is open all the way to Warrendale, with two trees down at a very obvious spot. Remember that Saturday is the Cascadia Dirt Cup in Post Canyon. There will be folks out practicing all week (it's okay to remind them that 'uphill has the right of way'), and you'll want to avoid Post on Saturday. There's a work party put on by WTA at Buck Creek this weekend – it's a campout!

Upcoming Events
So, on to events, there's the Kickstand Coffee run every Friday morning, where a 4 mile jog gets you a coffee and donut. There's a free DaVinci bikes demo day today at Sandy Ridge, and apparently tomorrow as well – there's seems to be conflicting info out there. Either way, DaVinci bikes are awesome. Tomorrow is super busy: there's a mountain bike race in Post Canyon, a windsurfing race at the Event Site, a dressage show at the Hood River Saddle Club, and the Mt. Adams equestrian endurance race. There's a star party at Rooster Rock tomorrow night. There's a campout work party at Buck Creek this weekend with Washington Trails Alliance (I think that's who's doing it!).
The Maryhill loops road will be open to motorcyclists tomorrow, with a free rider refresher at 11:30, and there's a free youth fishing clinic at Middle Fork Pond tomorrow from 9 to 2. Coming up Sunday, there's a swap meet happening at Windance.
Have an awesome day today!
Temira