Winter Pledge Drive – Support this forecast!

Thank you for using this forecast. I do it as a gift to the community because I want all of you to have more fun in your lives. We're all busy people, and having an idea of when the snow, wind or dirt will be good allows us to plan ahead. Although I receive occasional support from advertisers, the bulk of my support comes from the generosity of my readers. If you've been using this for years, if it's helpful, brings more fun into your life, or makes you happier in some way, please donate. $12.34 or more gets the forecast delivered to your inbox for a year (I'll protect your info). Anything over that makes both of us feel appreciative and appreciated, and also pays my grad school bills. Thanks for using the forecast, and thanks for your support. Click on my photo below to donate. Thank you! -Temira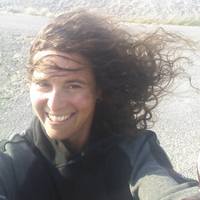 ---
Mt. Hood Snow Forecast – 5000′

4a-8a
8a-12p
12p-4p
4p-8p
8p-4a
Friday
3000′->4000′-500′
Saturday
500′->2000′->0′
Sunday
0′->4000′
Mt. Hood Snow Forecast.

It's a cloudy morning on Mt. Hood, and the cloudy may or may not break up a bit today. A few flurries may or may not fall. After 10pm, light and steady snowfall arrives. The snow level will be 3000′ this morning, 4000′ this afternoon, and less than 500′ (in the Gorge, anyway), after midnight. We'll see .1" water value (wv) tonight, for just an inch of new snow. Widn today will be light S early, sE 25 in the afternoon, and light easterly after midnight.
Saturday sees light snowfall during the day, a chance of sunbreaks in the afternoon, and light snowfall again after midnight. The snow level will be 5000′ early, 2000′ in the afternoon, and down to the surface after midnight. We'll see .2" WV during the day, for a couple inches of new snow. Another .2" falls overnight, for another 2-3" of dry snow. Wind on Saturday will be E 5-10 early, W 20 midday, and SW 15 overnight.
Sunday brings another round of light snowfall to the mountain. The snow level will be near the surface early, rising to 3500′ in the afternoon and evening. We'll see .2" WV during the day, for a couple inchees of new snow. We'll see another .1" overnight, for another iche of snow. Wind on Sunday will be in the SW 15-25 range all day.
Monday currently looks snowy in the morning with a mix of rain or snow in the afternoon. It really depends on the exact track of the next incoming storm system. Also depending on the exact track is the amount of precipitation that falls, meaning we're going to have to wait a day or two and see what solution the models reach.

Gorge Wind Forecast
East wind at 15-20 near Rooster this morning picks up to E 25-30 thi evening. East wind at 10-15 Saturday morning turns to W 10-13 through the entire Gorge in the afternoon. Expect easterlies at 20-25 on Sunday morning becoming light in the afternoon.

Jones, Sauvie's, Coast Beta Test Forecast

If you click right here , you'll find NOAA's coast forecast.

Random Morning Thoughts
I'm thinking this morning about the phrase "you never get a second chance to make a first impression." Whether true or not, this implies that most of us are incapable of reevaluating someone after our first meeting. We create a mental representation of a person without taking into account that life, as we well know, often throws emotional and situational curveballs at us. Our "first impression" of someone is merely a snapshot of a moment – good, bad or ugly – in that person's life.
I believe (you can believe something else) that we do ourselves a disservice when we cling to the conclusions we've reached in a first meeting with someone. We create a caricature based on a few moments in a specific context, and we don't allow for that person to be vastly different in another context.
I'd encourage you to open up your mental representations of other people to modification. Each time you meet with someone – a friend, an acquaintance, a family member – see if you can meet them anew. Tell yourself you're meeting a stranger, and approach your conversation partner with fresh eyes and curiosity. You might be surprised by what you discover. People are awesome. Have an awesome day.

Disclaimer required by my grad school program: I am not your therapist (but I could be 40 graduate school credits from now). I am your weather forecaster. Take everything I say with a grain of salt, and consult with your actual therapist about your mental health issues. One other thing: I plan to keep doing this forecast indefinitely, even when I am a therapist.

Gorge Weather Forecast
It's a cloudy and drizzling morning in the Gorge, and the cloudiness probably won't go anyway today. Expect temps in the upper 30's early and low 40's in the afternoon. East wind. No rainbows. Saturday brings light rain, possibly mixed in with a little wet snow in the morning. Temps will be just above freezing early and in the mid 40's in the afternoon. East wind early. West wind in the afternoon. 89% chance of rainbows. Sunday starts off with rain mixed with snow or up to an inch of wet snow down to the river. Warmer temps in the afternoon switch the precip to rain. Temps will be right at freezing early and in the low 40's in the afternoon. East wind. No rainbows.
For weather specifically directed at travel through the Gorge, please visit Temira's Awesome Travel Advisory Service on Facebook.

Road and Mountain Biking
Your trainer bike will be happy to see you today. And so will your XC skis. There are reports that the Petersburg Loop in The Dalles is clear of snow…

Upcoming Events
There's a Spanish language yoga class at Flow tomorrow at 7am and the Cold Lap Cross Ride (?) at Dirty Fingers at 3pm.
Have an awesome day today!
Temira