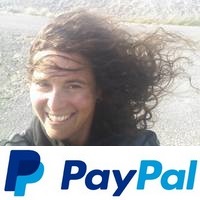 Thank you for using this forecast. Like it? Find it useful? Support it (and me!) by sending some cash my way. Why should you keep doing this when you're under a stay-at-home order? Because my bills don't stop – I hope you'll consider contributing even though the world has ground to a standstill. That'll keep the forecast going through this crisis, and it'll mean the forecast is here when we all emerge from our homes. What's it cost to support me and get the email version? Not $99 a year. Nope. Not $49. Just $19.99 or more gets you a year. Click below to contribute. Thank you!!
Credit card payments use this button
Click here to use your PayPal
Venmo: @theGorgeismyGym
Snail Mail: PO Box 841, Hood River, Oregon 97031
(note: I am not a non-profit entity. The only way to accept credit cards with a user-defined amount is to use the 'donate' button. Thanks for understanding!)

Auto-renewing subscription. New! Awesome!
The Forecast
Today's Gorge Wind – these are ranges for the average speed, not a predicted wind range. =)

Your favorite beach
Dawn
Patrol
9am-
11:30a
11:30a-
3pm
3pm-
dusk
Rooster Rock
OPEN!
naked
buns
rejoice!
Steven's Locks
5-10
5-10
10-13
12-15
Swell-Hood River
10-13
10-13
10-13
13-16
Doug's, Lyle, Rowena
10-13
10-13
10-13
10-13
Rufus, etc.
10-13
10-13
5-10
5-10
Roosevelt & Arlington
10-13
10-13
5-10
5-10
Gorge Wind Forecast
Today's the lightest wind day we'll see in quite a while, so enjoy it for what it is! We'll also have full-on sunshine and temps near 80; seems like a perfect day for a BBQ or for a swim. Stronger westerlies return tomorrow (with caveats) and then stick around for much of next week.
For Friday, high pressure holds all across the region. Offshore waters will be sandwiched between a 999mb low near Vancouver Island and 1024mb high pressure off the California coast. That's not ideal, for sure, but it doesn't mean zero wind. Morning westerlies will be 10-13 pretty much everywhere in the Gorge, although a few select locations will be lighter. That 10-13 holds most of the day, perhaps dropping off a bit mid-afternoon, just in time for swimming. We should see a little bump after 5pm. That'll take the Stevenson to Hood River stretch of river to 12-15 or so. River flow is 251kcfs and temp is 64 degrees.
That Vancouver Island low pressure system sends a front and cooler air our way on Saturday afternoon. This is far from ideal, but should be enough to kick up strong afternoon westerlies. Saturday morning starts with 10-13 in the eastern Gorge and near Stevenson with 13-16 from Viento to Mosier. By 11am, we should have 27-31 from Stevenson to the Dalles. That wind will quickly fill in as far east as Arlington, maxing out at 30-33. Threemile joins the fun in the evening.
Clouds start the day in the western Gorge on Sunday. In response, westerlies sleep in. The day starts with less than 10mph in the weest and 12-15 east of The Dalles. Afternoon: 22-25 from Stevenson to The Dalles with a chance of Rufus thrown in the mix. Monday: 23-26. Stronger westerlies are in the forecast Tuesday through next Friday, assuming the forecast doesn't change.
Coast, Jones, Sauvie'st
Coast (north/central/south – swell forecast provided by NWS. Wind northerly except as noted). Friday: NW10-15/NW10-15/N15-20, W swell 3′ at 8 seconds. Saturday: WSW5-10/LTW/N15-20, W 4′ @ 8. Sunday: 15-20/20-25/30-35, W 4′ @ 8. Jones Friday: 21-24. Saturday: 14-17. Sunday: 12-15. Sauvie's Friday: 14-17. Saturday: 16-19. Sunday:11-14.
Open/Closed Launch Site List – Porta-potties only.
Washington:
Skamania County – Phase 2, recreate with 5 or less people outside household
Stevenson East Point, Bob's Beach, Boat ramp: all open
Home Valley: Open
Swell City: Open
Spring Creek Hatchery: Open
Klickitat County – Phase 2
Wunderbar: high water
Bingen Point: Open
Lyle: you have to cross private property to access
Doug's Beach: Open
Avery: Open
Maryhill: Open for day use only..
The Wall: Open.
Roosevelt: Still CLOSED due to windstorm damage. (6/26)
Oregon: Phase one for Hood River. Phase two for Wasco, Sherman, Gilliam counties.
Rooster Rock: Open
Viento: Open
The Hook: Open
Waterfront Park: Open
Event Site: Open
The Spit: Open
The Marina: Open
Boat ramp: open
Mosier: Only open for residents of 97040. Gate closed.
Rowena: Open
Celilo: Open
Rufus: Open
Arlington: Open
Threemile: Open

Mt. Hood Weather Forecast
Mt. Hood Meadows is now allowing uphill travel within the permit area. However, you will need to park outside their parking lots. Timberline is open for lift-serve skiing with exemplary guidelines for protecting guests and staff from the transmission of novel coronavirus. Please
read their guidelines and rules
here. Well done, T-Line! The Mt. Hood weather forecast will be on vacation unless something interesting happens in the weather up there. Some of you will be tempted to go out backcountry skiing. Please don't – accidents do happen, and you may put others at risk. Timberline is allowing uphill access outside the permit area on the climbers' trail ONLY.
Hood River Weather Forecast
Mostly clear sky this morning stays that way. Temps will be in the low 60's early and low 80's later. Light westerlies. No rainbows. Saturday looks sunny. Temps will be in the upper 50's early and upper 70's later. Light westerlies early. Strong westerlies later. No rainbows. Sunday starts out cloudy and ends clear. Temps will be in the upper 50's early and mid 70's in the afternoon. Moderate westerlies. No rainbows.
Looking for a complete Columbia Gorge forecast? Looking for more humor in your weather? Obscenities? You're looking for my TATAS: Temira's Awesome Travel Advisory Service on Facebook.
Cycling
Eldorado in Post Canyon has reopened. The new Whoopdee trail is being constructed. Contact HRATS if you would like to be part of some small and socially distanced work parties. Syncline/Coyote Wall: Open. Mt. Hood National Forest: Open for day use. Surveyor's, Dog River, and Oak Ridge snow-free. Kreps/SDS: open. Sandy Ridge: Open. Nestor Peak: open. Falls Creek: open. Columbia Hills State Park: open. Syncline: open . Skamania County trails outside the scenic area: open. Knebal, Eightmile, Fifteenmile, Bottle Prairie, Surveyors, Dog River: open and cleared. Ape Canyon: Open!
Sprinter Van of the Week!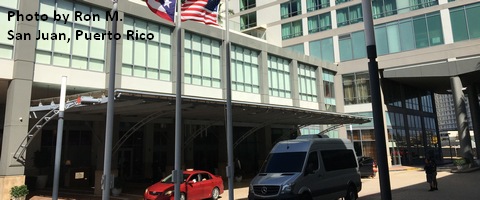 Click here for the Sprinter Van map of the world!!!
Local Events
Not so many events are happening due to this pandemic. On Monday evenings, Cheno will be teaching free (or by donation) outdoor workouts at Hood River Valley High School. There are sailboat races on Wednesday evenings. Dirty Fingers has the weekly Post N' Pint ride on Thursday evenings and Sunday Service gravel rides. If you want to do trail work, contact HRATS; they are doing small, socially distanced work parties on the new Whoopdee trail.
Click here
for the full events calendar.
Statement on Racial Justice
Black Lives Matter. I say that with no reservations and no caveats, and I stand with Black, indigenous, and other people of color against structural racism, against mass incarceration, against police violence, against unequal treatment, against outright racism, and against any other sorts of targeted behaviors or systems. In June, I donated 10% of the income from this forecast to the
National Black Justice Coalition
. I encourage you to find a cause and contribute too. Don't have financial resources? Speak up!
I pledge to speak out against racism, and I pledge to be a humble ally who is willing to look at the ways that I benefit personally from racist structures in this society. I will continue to speak up and help wake up others, and I will listen quietly when people of color need me to.
I ask that all of you also reflect on the ways you benefit from racist societal structures. I recommend reading "White Fragility" and "How to be an Anti-Racist". Don't have much time? Read "Unpacking the Knapsack of White Privilege". Watch the movie "13th". When others confront you about your racism, take a deep breath, listen quietly, and attempt to quell your natural defensiveness. We have been raised in a society founded on slavery and racism. These values (and yes, some people hold them as values) remain entrenched in our society in subtle and not-so subtle ways. I challenge you to learn to see them so that you can learn to undo them. We can't undo the damage that's been done, and we don't have the right to ask for forgiveness, but we can work to create a more equitable world going forward.
Have an awesome day!
Temira