Random Morning Thoughts

Okay, folks. I'm taking next week off, and by next week, I think I mean starting this Sunday, when I have to be at a class in Vancouver at 9:30am. I am sorry that I cannot give you a forecast for the Indian Summer weather that's coming next week, but I need to break up my routine before it's locked in for the winter. Plus, I haven't had a vacation of any sort in two years. Thanks for understanding.

Thank you for using this forecast!
Please donate to support it!
Thank you to everyone for using this forecast. Does it save you time, gas money, or help you find more wind, powder, or just plain fun stuff to do? Please consider making a donation to keep it going! Use it here for free or make a donation and get on the mailing list for wind for the summer and Mt. Hood snow in the winter. It's not $99/year. Not $50/year. No, just $12.34 or more gets you on the list for 12 months. Do it via PayPal/CC by clicking on my happy photo below. Don't PayPal? You can send a check to Temira @ PO Box 841 in Hood River. Thank you for your support, and thank you for trusting my forecast. You guys mean the world to me.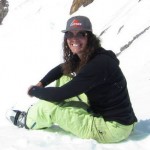 ---
Gorge Wind
Once again the models are off, but that's okay, because they were off in the right direction: It's much windier this morning than expected, with the iWind/iKite sensor reading in the upper 30's at Rooster. Expect easterlies this morning at 30-35+ at Rooster, climbing to 25-29 at Steven's Locks by mid-morning. If you want less wind, head out late this afternoon, when the easterlies will back off to 17-21 at Rooster and 15-18 at Steven's Locks.
Tomorrow's models suggest a return to west wind. Expect light and variable morning wind with west 13-16 from Stevenson to Hood River, maybe Mosier too, after 2pm. Sunday starts light and variable, just picking up to W 5-8 in the afternoon.
Out on the coast, it looks like a good weekend for windsports. Today, however, looks a bit light (north/central/south): 5-10/10-15/5-10, NW 3@9. Saturday: 5-10/20-25/25-30, W 6@11. Sunday: 10-15/25-30/30-35, W 6@11.

Today's Gorge Wind – these are ranges for the average speed, not a predicted wind range. =)

Your favorite beach
Dawn
Patrol
9am-
11:30a
11:30a-
3pm
3pm-
dusk
Rooster's Rocks
E 30-35+
E 30-35+
E 26-30
E 21-24
Steven's Locks
E 15-18
E 25-29
E 25-29/td>
E 15-18
Hatchery/White Salmon Sandbar (minus a few for Hood River)
LTV
E 5-10
E 5-10
LTV
Doug's, Lyle, Rowena
LTV
E 5-10
E 5-10
LTV
Rufus, etc.
LTV
LTV
LTV
LTV
Roosevelt, etc.
LTV
LTV
LTV
LTV
Temira's sail: 35-40: 2.9 / 30-35: 3.2 / 26-30: 3.5
23-26: 4.0 / 20-23: 4.5 less than 20: something bigger!
Tonia's kite: 35-40: 4m / 30-35: 4-6m / 26-30: 5-7m
23-26: 7-9m / 20-23: 8-10 / 15-20: 10-12 / 10-15: 13-15.
Gorge Weather
Oh looky. Another beautiful Indian Summer day. Happy Autumn, everyone! Looks like this weather will continue through at least the middle of next week, fooling us into thinking it will never end. Expect sunshine today with temps in the low 40's early and mid 70's this afternoon. Tomorrow looks sunny with temps in the upper 40's early and upper 70's in the afternoon. Sunday starts with temps in the low 50's and climbs to the low 80's in the afternoon. We will see some high clouds thrown into the mix as the jet stream takes aim at BC and kicks some high clouds into the Northwest Good Ol' USA.

White Sprinter Van of the Day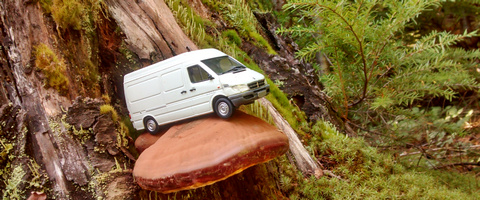 Road and Mountain Biking
It's so dry out there that I've decided to head to Capitol Forest for the beginning part of next week to ride for a couple days. And then maybe to Winthrop to ride. Or to Seattle and Federal Way to visit some friends. I dunno. Anyway, the riding is still fun around here, and the back side of Hospital Hill (Evergreen, Triple Bypass, and anything leading in to those trails) is still closed due to logging, ruining yet another one of my chanterelle spots. If you want chanterelles, I suggest you try Lewis River or anywhere in the Gifford Pinchot. Get a personal use picking permit at the ranger station. It's free, and you'll be all legal if you have one.


The Clymb: free membership. Cheap gear.
Temira approves. Click to join.
River Levels / Fish Counts/Cheezburger Update
The John Day Dam is reading 74-96kcfs. The Dalles Dam is putting out 114kcfs. I have no idea why they are putting out nearly twice as much water as they were yesterday. They just are. There are two river-wide logs on the White Salmon: 1 just below Cave Rapid on the Middle and one below Cave Wave on the Lower. The White Salmon is at 1.6′, according to John L. I saw Cheezburger standing outside his job at Hood River Hobbies yesterday. Today's fish counts: Chinook, 6222. Coho, 3216. Steelhead, 847. The Columbia is 66 degrees.

Events – email me if I've missed any outdoor-related events
Happy Friday! It's First Friday in Hood River, so come wander around downtown.
Tomorrow, speaking of downtown, is the annual Oak Street Pie Contest, brought to you by Shortt Supply. Bake a pie, enter the contest ($10), and you support Helping Hands, working with domestic violence victims here in the Gorge. Or just come eat pie. Tomorrow at Shortt Supply, 10-1. Then on Sunday, dress up yourself and your kids as superheros for the Superhero run/walk benefiting CASA. The Dalles Discover Center, 9am. Apparently I can't do math – the Powderwhores movie is at Dog River on the 12th. Sunday the 12th, 7 days after this Sunday, the 5th.
However, there is a ski event today and tomorrow: the Mt. Hood Ski Patrol Swap is at the Washington County Fairgrounds from 4-9pm today and 9am-6pm tomorrow.
Have an awesome day today!
Temira