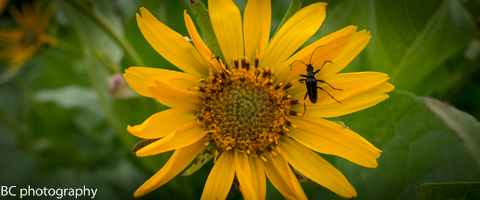 It's raining on Mt. Hood again this morning, but really, things could have been a lot worse. We could be northern California or southern Oregon. I spent a bit of time on the Google this morning looking for rainfall amounts for No Cal, but didn't have much luck. Anyway, OUR mountain received just .28" of rain yesterday. Today looks wetter. The snow level today will be 8000′ in the morning, 7500′ at 4pm, and 6000′ around midnight. Expect 1-1.5" rain by 4pm and another .4" water value (WV) overnight that will likely fall as mixed precip with no accumulation at 5000′. Wind today will be SW 40-45 all day. Continued below the chart…
Mt. Hood Snow Forecast – 5000′

4a-8a
8a-12p
12p-4p
4p-8p
8p-4a
Today
8000–>6000'
Tomorrow
5500'–>7000'
5500' late
The day after
6000'–>9000'
–>5500'
Saturday may start out dry, but a quick shot of heavy precip hits around 7am, lasting through noon, when we'll likely see some rainbows. Another round of precip hits around 7pm. The snow level tomorrow will be 5500-6000′ early, rising to 7000′ around noon and falling to 5500′ around 7pm. This means we'll see .7-1.0" WV rain (maybe starting as snow) by 4pm, followed by .5-1.0" WV mixed precip overnight. I don't think we'll see much accumulation at 5000′, but we will likely see several inches above 6500′. Wind Saturday will be SW 30 early, picking up to SW 50-55 by noon and dropping a bit to SW 45 in the afternoon and overnight.
Sunday starts off partly cloudy, but clouds and precip move in quickly, with rain starting around 10am. We'll see the snow level at 6000′ early (expect icy roads due to radiational cooling if the sky clears). The snow level will rise to 9500′ by early afternoon and then fall to 5500-6000′ after midnight. We'll see .5" WV fall as rain by 4pm, followed by another 1"+ of snow mixed with rain after 4pm.
We'll probably start with heavy rain and/or mixed precip Monday morning, but once the weather system starts moving east, we'll see a switch to snow. This is a beast of a system, with lots of moisture. In addition, the currently predicted storm track takes it just north of Mt. Hood, for nuclear force wind. Something to keep an eye on, for sure, both for snowfall totals and for wind speeds.

Thank you for using this forecast!
Click on my photo to support it with a donation.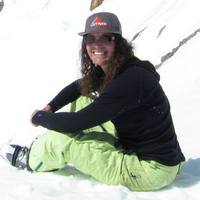 Thank you for using this forecast. Does it save you time, gas money, or help you find more wind, powder, or just plain fun stuff to do? Please make a donation to keep it going! Use it here for free or get on the mailing list for wind for the summer and Mt. Hood snow in the winter. Just click on my photo to donate. The email isn't $99/year. Not $50/year. No, just $12.34 or more gets you on the list for 12 months, and sometimes there are cool prizes. Donate via PayPal/CC by clicking on my happy photo below. Don't PayPal? You can send a check to Temira @ PO Box 841 in Hood River. Thank you for your support, and thank you for trusting my forecast. You guys mean the world to me.
---
Gorge Wind
It is, yet again, windy in the Gorge this morning, with the Troutdale airport reading 17mph. That extrapolates to gusty 25-30 at Rooster Rock. It's probably not worth chasing today, as we'll see the wind fade quickly and switch to W 13-16 late today. Tomorrow starts with light east wind. A powerful front moves through midday tomorrow, switching the wind to westerly. Expect gusty 13-16 from Steven's Locks to Mosier, with 27-31 from Lyle east to Arlington, with stronger wind possible at Arlington for a bit. It's not going to last long – a couple hours at most, between noon and 4pm. Expect light and variable wind Sunday morning with gusty E 30-35 in the afternoon as a massive upper level low slides up the coast.

Random Morning Thoughts
Over the last 24 hours, I've been thinking a lot about the concept of being nice to me. We're nice to our friends – at least I hope you're nice to your friends, but I've seen friends do some pretty hurtful things to each other, so I hope that's not you – but how often do we set aside time to do nice stuff for ourselves?
And what is "nice", anyway? I've been wracking my brain. The nicest thing I can think of to do for me is to set aside an entire day so I can ride my road bike in the sun for 6 hours. That, unfortunately, isn't an option right now, so I've been trying to come up with other ideas. Massage? Naw. Shopping? Not really my thing. Eating ice cream? Too ephemeral. Chocolate? I do that every day already! Curling up with a good book for hours? Yeah, that's pretty decadent.
I think I have some work to do here.
What do you do to be nice to yourself? Anything at all? Because guess what… you deserve nice stuff. You're a nice person. I know that, because you chose to support me, even though you didn't have to. You're nice to me. Go be nice to yourself. And if you don't have any idea of how to do that, you and I are on the same plan. Let's get more conscious about being nice to ourselves.

Gorge Weather Forecast
My friend Viggers and I have started checking in each morning to complain about the weather. It's half in jest and half serious. It's been mighty gray around here for quite a while. Yesterday, however, I saw a rainbow, so I felt a lot better. Expect another rainy day today. Temps will be in the mid 40's early and the upper 40's in the afternoon. Rainbow chances are slight in the morning and 87% in the afternoon.
We'll see more rain tomorrow, heavy in the morning and showery in the afternoon with dry periods possible after 1pm. Temps will be in the low 40's early and the low 50's in the afternoon. Rainbow chances are 99%.
Expect clouds and sprinkles on Sunday morning, followed by heavier rain after 10am and even heavier rain after 4pm. Temps will be in the low 40's early and the upper 40's in the afternoon. Rainbow chances are 31%. Expect heavy rain on Monday.

White Sprinter Van of the Day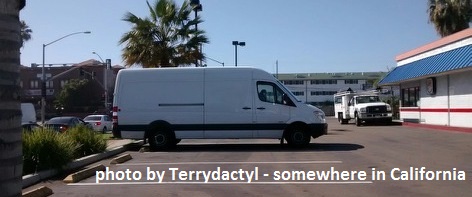 Road and Mountain Biking
It's muddy, duh. Good thing you have a cross bike so you can ride the gravel roads. Oh, you don't? Neither do I. Hmph. Guess we're in the same boat. Time to go shopping, I guess?


The Clymb: free membership. Cheap gear.
Temira approves. Click to join.
Upcoming Events
I saw a sign at the gym yesterday that said, "Bring your lover in free all week." Being single, I was a bit miffed, until I saw the Power Station Facebook post this morning: "If you're single, bring a different lover each day, and we'll pick for you after we see some squats." So, if you're a member of the Power Station, you can bring your friends for free all this week. I like that.
In other news, this morning is the 10 Speed Coffee run. 7am, 4.5 miles, free coffee and donut when you're done. Tomorrow is the tri club run at 8am at the bottom of Post. Tomorrow afternoon at 3pm, it's the Cold Lap cyclocross ride at Dirty Fingers at 3pm.
Have an awesome day today!
Temira