Random Morning Thoughts
Now for a break from your regularly scheduled philosophical thoughts: I'd like to remind all of you that the Wild and Scenic (that's an official designation) White Salmon River is located here. Right here in the Gorge. And on a hot and muggy day like we'll have this weekend, the White Salmon is a fantastic place to go rafting. Or kayaking. I've probably floated that river 100 times or more, and it never gets old!
Half-day trips run around $65 (plus a tip for your nice guide). If you haven't rafted this river, I highly recommend it. Especially this weekend, when it's going to be in the upper 90's and muggy. Book your trip now, before the outfitters are full for the weekend. It's a little hard for me to pick an outfitter, because I am friends with the owners of both Wet Planet and River Drifters, but I suggest you get Jay Chrisman, aka Cheezburger of the Meadows showphone, as your guide if you go with Wet Planet, because he's my friend and beloved staff member. =)

Do you find this forecast useful? Hooray! It's pledge drive month!
Thanks for coming here for your forecast. It's time for the annual pledge drive! "WHAT?", you say, "I thought this was free!" It is, but it takes lots of time. It's my job, and you're my employers! Here's the deal: Every day someone has to pledge. If not, no website forecast the next day: only the people on the email list get their forecast. Want on that list? Make a donation. Do I save you gas? Find you more fun? Entertain you? The email list is not $99/year. Not $50/year. No, just $12.34 or more gets you on the list for the next year. Anything over the minimum feeds my coffee and bicycle addictions and makes me feel loved, and god knows we all need to feel loved. Do it via PayPal/CC by clicking on my photo. And thank you so much for your support. Don't PayPal? You can send a check to PO Box 841 in Hood River. Thank you for your support. It means the world to me.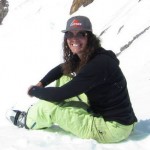 Tomorrow's forecast status:

Thank you Emily K., and Heather A. for tomorrow's forecast.
And thank you everyone for using this website.
Today's Gorge Wind – these are ranges for the average speed, not a predicted wind range. =)

Your favorite beach
Dawn
Patrol
9am-
11:30a
11:30a-
3pm
3pm-
dusk
Rooster's Rocks
great
day to
skinny
dip
Steven's Locks
0-5
5-8
10–>16
16-19
Hatchery/White Salmon Sandbar (minus a few for Hood River)
0-5
5-8
10–>16
16-19
Doug's, etc.
15-18
18-22
20-24
20-24
Rufus, etc.
light
light
light
light
Roosevelt, etc.
light
light
light
light
Gorge Wind
It's not windy at all this morning: the iWind/iKite/iWatchTheWeather sensors are reading a neat zero near the Hood River area. But a .06 gradient is forecast by the models to hold today, and that should give us a west breeze in the 8-11 range whenever the breeze gets its butt in gear and moves the air molecules. Soon, I'd think. A little weather disturbance this evening may cause t-storms, but it will likely bump the wind to 13-16 around 2pm and gusty 16-19 around 5pm, strongest from Stevenson to Mosier.
Tomorrow looks hot as a lizard's balls in The Dalles on a summer day. Expect light wind for much of the day, possibly picking up to a cooling breeze of 13-15 in the evening. Sunday looks weird on the weather models. They are predicting east wind, but part of me suspects that we'll see east/southeast wind in the upper levels and light westerlies on the ground. Wait and see? I know… not very helpful for either Kiteboarding for Cancer or for the sailboat races happening in Cascade Locks.
Advertising Worth Reading
Big Winds' Women's Clinics and Ladies Night

Big Winds offers windsurfing lessons, clinics and camps for all levels and ages. WOMEN, here's your chance to take it to the next level with Big Winds two-day Women's Clinics, with the awesome instructor Heidi Chappel. July 12-13 or August 2-3, meet at the shop and caravan to the ideal sailing spot that day. For more info, visit the website. Register by phoning 888-509-4210 or email rentals@bigwinds.com. Don't forget that Tuesday is ladies night at Big Winds, with swag and raffles and snacks.
Gorge Weather
There's big news in WeatherWorld today: Heat. Humidity. Thunderstorms. And all that may give us rainbows, sunrises, and sunsets. We'll see a nice cool morning today, with temps in the mid 50's and relatively low humidity. If you don't have AC, open every door and window in your house right now, and prepare to close them in a few hours when the mercury starts heading for the low 90's. As humid air streams into our neighborhood this evening, expect convective clouds, maybe some thunderstorms, and a beautiful sunset.
Tomorrow starts with a beautiful sunrise (most likely, although weak high pressure may dissipate the clouds overnight), temps in the upper 60's, and plenty of humidity. We'll see the temps soar to the mid-90's. As another round of moist air moves in late in the day, we'll likely see clouds and a pretty sunset.
Sunday looks… oh, how do I say this nicely? Miserable? We'll start with a beautiful sunrise due to convective clouds, temps in the low 70's, and high humidity. Temps soar to the upper 90's in the afternoon with muggy weather and a very, very good chance of thunderstorms and a fantastic sunset.
High temps are forecast to be above 90 through late next week.
Road and Mountain Biking
Holy hotballs. If you want to ride bikes any time in the next 6 days, plan on getting up early, because it's going to be over 90 degrees and muggy in the afternoon pretty much through that whole stretch, especially this afternoon and Sunday afternoon. Maybe we'll get some rain with the Sunday thunderstorms? Hopefully we don't get any lightning, because I'd rather not see our trails burn down.

The Clymb: free membership. Cheap gear.
Temira approves. Click to join.
River Levels
The White Salmon is, well, I don't know. I'll have to call Drifters or Wet Planet. Anyway, according to the River Drifters Facebook page, they're running Husum Falls, meaning the river must be at 2.5′ or less. Wet Planet hasn't said anything about Husum Falls yet. The Klickitat is at 1100cfs. The John Day dam is putting out 183-246kcfs and The Dalles dam is reading 235kcfs. Columbia river temp is 66 degrees at The Dalles Dam.
Events – email me if I've missed any outdoor-related events
Cross your fingers for wind, because Kiteboarding for Cancer starts today at the Event Site. Besides kiting, there's live music and activities, so come check it out. If you want to help, bake up some cookies or cupcakes for the athletes and drop them off either Saturday or Sunday. The Event Site is open to windsurfing (poleboarding) today, but not today and tomorrow. All kiters (tangleboarders/stringsurfers), even non-participants, are welcome over the weekend. SUPers (I am totally not going to type what I call these folks who appear to be walking on water) can launch from the east end of the beach.
Cascade Locks is hosting the Laser Masters Championships starting today, so if you like sailboat racing, head west and check out some of the best in the country in our own backyard.
There's a KB4C Kickoff Party tonight at the British Pub on 4th & Oak at 8:30 pm. It includes belly dancers, Fire Dancers, and a rider auction where people can bid on their favorite kiter or team to win the 6-hour Kite Derby on Saturday. It's like a horse race but with kiters!
Skibowl has an uphill downhill mountain bike race Saturday and Sunday (HOT), the Hood River Running club has a Post Canyon run at 8am tomorrow, Yoga Samadhi has free community yoga at 9 on Sunday, and there's ping pong, pickup rugby, and a casual bike ride from Hood River to Mosier on Sunday afternoon.
Have an awesome day today!
Temira