Random Morning Thoughts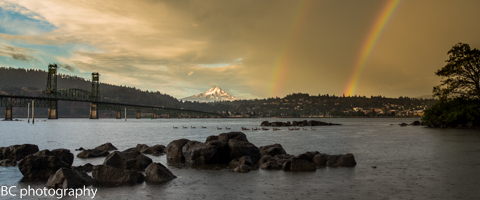 Coming up next Wednesday at 5:30pm, there's a meeting at the Hood River Ranger Station in Parkdale for the travel advisory process for the Mt. Hood Forest. At this meeting, you will have the opportunity to voice your thoughts about whether the USFS should keep Vista Ridge Road paved (as of right now, they have plans to rip out 3.5 miles of pavement that are in disrepair). I'm mentioning this because there are almost 300 folks signed up on the "Save Vista Ridge" Facebook page, and they all seem to think that clicking "like" is doing their part, that participating in social media will save the road.
I have something to share: if you want to change something in the world, clicking "like" isn't enough. You actually have to commit time and energy to a project (writing letters, making phone calls, talking to your friends and getting them to write letters and make phone calls, dumping a bucket of ice water on your head and filming it) to get your desired outcome. Getting what you want in activism, much like getting what you want in the rest of your life, requires more than the 5 seconds it takes to be a member of a page. If you are interested in keeping Vista Ridge (FS 16) paved, add this meeting to your calendar and be there. And if you are interested in being part of any movement, be ready to dedicate time. After all, studies show that the happiest people give 2 hours a week to supporting causes they care about.

Thank you for using this forecast!
Please donate to support it!
Thank you to everyone for using this forecast. Does it save you time, gas money, or help you find more wind, powder, or just plain fun stuff to do? Please consider making a donation to keep it going! Use it here for free or make a donation and get on the mailing list for wind for the summer and Mt. Hood snow in the winter. It's not $99/year. Not $50/year. No, just $12.34 or more gets you on the list for 12 months. Do it via PayPal/CC by clicking on my happy photo below. Don't PayPal? You can send a check to Temira @ PO Box 841 in Hood River. Thank you for your support, and thank you for trusting my forecast. You guys mean the world to me.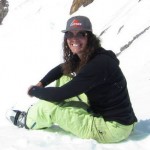 ---
Gorge Wind
You know it's autumn when one upper level low after another spins off the coast and then swoops inland, keeping decent gradients from forming across the Cascades. Expect east wind this morning at 20-23 at Rooster and 16-19 at Steven's Locks. The east wind will fade to nothing by mid afternoon.
Tomorrow, Saturday, brings west wind at 5-10 midday near Hood River, but other than that, we're looking at light and variable wind. Sunday starts with east wind at 15-18 at the east wind beaches, fading to light and variable by mid afternoon.
Out on the coast, it's still south wind central with stormy waves. Expect S 30-40+ today with 10'@9 building to 15'@9. Tomorrow will be decreasing south wind at 15-20 with SW waves 10'@10. On Sunday, expect south wind at 15-20 early and 25-30 in the afternoon with SW waves 10'@10.

Today's Gorge Wind – these are ranges for the average speed, not a predicted wind range. =)

Your favorite beach
Dawn
Patrol
9am-
11:30a
11:30a-
3pm
3pm-
dusk
Rooster's Rocks
E 20-23
E 20-23
E 10-15
LTV
Steven's Locks
E 5-10
E 16-19
E 16-19
LTV
Hatchery/White Salmon Sandbar (minus a few for Hood River)
LTV
LTV
LTV
LTV
Doug's, Lyle, Rowena
LTV
LTV
LTV
LTV
Rufus, etc.
LTV
LTV
LTV
LTV
Roosevelt, etc.
LTV
LTV
LTV
LTV
Temira's sail: 35-40: 2.9 / 30-35: 3.2 / 26-30: 3.5
23-26: 4.0 / 20-23: 4.5 less than 20: something bigger!
Tonia's kite: 35-40: 4m / 30-35: 4-6m / 26-30: 5-7m
23-26: 7-9m / 20-23: 8-10 / 15-20: 10-12 / 10-15: 13-15.
Gorge Weather
Judging by the 6:30 view on the Doppler Radar, we're going to see a few showers this morning. But that's nothing compared to what we'll see after 5pm when another cold front hits, bringing a round of steady rain. Expect temps in the low 50's this morning and mid 60's this afternoon. The snow level will be around 10,000′, and rainbow chances today sit at 21%.
We'll see decreasing showers and increasing sun during the day tomorrow. Temps will be in the low 50's early and upper 60's in the afternoon. The snow level will be over 10,000′. As the cold front moves east in the morning, we'll be in a perfect rainbow setup: call it 93% chance of rainbows Saturday morning.
Sunday looks dry and warmer, but we'll probably end up with an inversion cloud in the morning due to the wet ground. Temps will be in the low 50's early. NOAA is calling for low 70's in the afternoon, but that seems a bit high to me given the likely chance of clouds in the morning. Call it mid 60's. The snow level will be over 10,000, and rainbow chances Sunday are 0%, unless you're looking at a sprinkler.

White Sprinter Van of the Day getting a chiropractice adjustment
Road and Mountain Biking
I went mountain biking yesterday in Post midday, and it was just a touch slick on the roots and rocks and shady patches of trail, but it was definitely worth the Brown Pow Alert. I suspect Syncline and Whoopdee and the 44 Road trails were even more perfect. Expect another good morning on the trails, but there's a pretty good chance the after-work session will get ruined by the next round of heavy rain. Oh well. It'll be good digging tomorrow for the free trailbuilding class. Out on the road, expect light wind today, and again, you'll want to ride before 5pm when the cold front is scheduled to make it start raining a lot.


The Clymb: free membership. Cheap gear.
Temira approves. Click to join.
River Levels / Fish Counts/Cheezburger Update
The John Day Dam is reading 67-70kcfs. The Dalles Dam is putting out 103kcfs. There are two river-wide logs on the White Salmon: one just below Cave Rapid on the Middle and one below Cave Wave on the Lower. The White Salmon is around 1.7′. Yesterday's fish counts: Chinook, 1404. Coho, 3371. Steelhead, 372. Columbia River temp is 64 degrees.

Events – email me if I've missed any outdoor-related events
Happy Friday. Harvest Fest starts today. Tomorrow is the free IMBA Trail Care Crew trailbuilding class at the Hood River Fire Station from 9am – noon, followed by a work party in the afternoon. You don't have to sign up in advance, but it would be helpful. If you have plans to show up and work on trails at some point, this class would be helpful. Weather for tomorrow looks showery in the morning but dry in the afternoon, so this should work our perfectly.
On Sunday, Mountain View Cycles has a fundraiser for HRATS at the Whoopdee trail. Free Trek demos, music, food… That's happening from 10am-5pm, and the weather should be dry and sunny.
The Hood River Running Club has their trail run on Saturday morning at 8am, meeting at the bottom of Post Canyon Road. On Saturday at 6pm, it's the Vampires and Victims 5k/2k at Hood River Valley High. Show up in costume (or not) and be assigned to the vampire or victim crowd. All proceeds benefit the anti-concussion program. Headlamps are required, so don't forget yours!
Have an awesome day today!
Temira