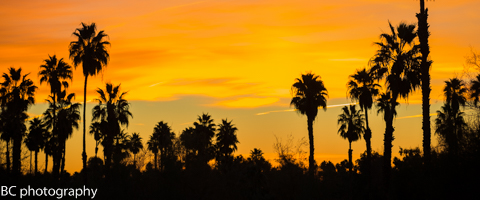 It's taking me forever to write the forecast today. There's just too much exciting stuff going on. Or maybe I've had too much coffee and not enough sleep. Anyway, there's snow in the forecast. Today starts off sunny on Mt. Hood. Clouds move in during the afternoon and snow starts around 8pm. The snow level will be 6500′ early and 4500′ when the weather system hits, dropping to 1500′ or so by tomorrow morning. Models are all over the place with precip amounts: the GFS says 1.2" water value (WV) and the Euro says .6" WV. Let's split the difference and take into account the relatively high initial snow level and call this 5-8" tonight. Wind today will be SW 25 early and SW 40 in the afternoon. Continued after the chart…
Mt. Hood Snow Forecast – 5000′

4a-8a
8a-12p
12p-4p
4p-8p
8p-4a
Today
6000'–>1500'
Tomorrow
1500'-2000'
The day after
1500'–>4000'
Tomorrow starts off snowy and transitions to sunbreaks and snow flurries during the day. The snow level will be 1500′-2000′. We'll see .2-.3" WV, for 2-4" of new snow during the day. Wind will be WSW 40-50 early, falling to W 35 midday and staying there.
It's quite possible we'll see lingering snow flurries on Sunday mixed with sunbreaks. The snow level will be 1500′ early and 4500′ in the afternoon. Less than 1" of new snow, if any. Wind on Sunday will be WNW 30 early, dropping to WSW 25 in the afternoon. The next round of fresh snow will come in on Monday night. Models currently predict 4-6".

Donate and keep the forecast going!
(contribute to Temira's grad school, bike repair and coffee fund)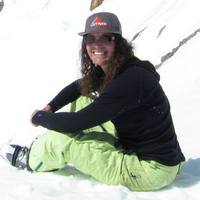 Thank you for using this forecast. Does it save you time, gas money, or help you have more fun in your life? Make a donation! Get your forecast here for free or donate and get on the mailing list for year-round wind forecasts and ski season snow forecasts. Just click on my photo to donate via PayPal or credit card. The email isn't $99/year. Not $50/year. No, just $12.34 or more gets you on the list for 12 months, and sometimes there are cool prizes. Don't PayPal? Send a check to Temira @ PO Box 841 in Hood River. Thank you for your support, and thank you for trusting my forecast.
---
Gorge Wind
The wind on the river is light and variable this morning. That will not be the case for the entire day. As a weather system approaches this afternoon and hits this evening, the westerlies will pick up. This kind of setup generally favors Steven's Locks, Avery and Arlington, with the Swell through Doug's stretch seeing rather gusty conditions. But gusty doesn't mean unrideable. Gusty just means gusty. By 2pm, expect westerlies at 24-28 at Steven's Locks, with gustier 22-25 from Swell to Doug's. Maryhill and Arlington will see mid twenties too, probably just a bit later.
If you're looking for less gusty conditions, tomorrow's your day. High pressure off the coast combines with the eastside exit of a couple Friday night weather systems. This is a great setup for Gorge wind, and will give us a very strong day on the river. Expect chilly westerlies at 22-25 to start, likely from Mosier to Arlington. As that high pressure solidifies by midday and into the afternoon, we'll see 30-35 from, oh, Mosier to Arlington. Doug's and Maryhill are likely going to see nuking conditions. As for the western Gorge, well, that depends on where the clouds and showers stop. Yes, it'll be windy from Steven's Locks to Hood River, but the strength and gustiness might require just looking out the window. If you see rainbows, you need to drive further east for steadier wind.
Sunday looks light and variable. Monday and Tuesday look like a repeat of Friday/Saturday. Huh… I'm noticing that I'm kinda excited after writing that forecast. Thinking I'm gonna windsurf tomorrow! $5 says Dave Brown sends me an email today saying "Yee haw"…

Random Morning Thoughts
I was kicking around some ideas of what to say here this morning, and in that moment, I pulled up the FacePage. First thing in my news feed was a friend's post about his dog passing away yesterday. I loved that dog. I loved her energy, and I loved how she loved me. And I loved how much love my friend had for this sweet pup.
Loss is hard. Loss is "you brought so much joy into my world, and now we won't create more joy". We can get the happiness back for a moment by reflecting on the memories and experiencing those happy moments again. But death is the end of new happy memories. It is in moments like this that I renew my vow to create new connections in my world so the joy and love keeps coming down the line.
Cuz we can't avoid loss and death. But we can choose to keep reaching out to new people, to new dogs and cats, and to new experiences to keep the joyful memories coming. Some people let the fear of loss keep them from making new connections. That's a setup for misery. Keep reaching out through your pain, and you'll keep a good balance of joy, love and loss in your world. That's all for today.

Gorge Weather Forecast
It's clear on the mountain and I really want to assume it's clear down here too. Unfortunately, my integrity won't let me make assumptions like that, so I'm going outside to check. I went outside and checked, and it's clear. And then I got distracted emailing my professor, but now I'm back. Expect sunshine this morning, clouds this afternoon and rain after 8pm. Temps will be in the upper 30's early and the mid 60's in the afternoon. Strong wind in the afternoon, no rainbows.
Tomorrow starts with leftover showers and sunbreaks, with slowly decreasing showers in the afternoon. Temps will be in the low 40's early and the mid 50's in the afternoon. Strong, very strong, wind. 99% chance of rainbows.
Sunday's probably going to start off with some low clouds, and then we'll likely see sunshine in the afternoon. Temps will be in the upper 30's early and the upper 50's in the afternoon. Light wind. No rainbows.

White Sprinter Van of the Day
Road and Mountain Biking
All the Strava reports from Post yesterday reported bliss, magic, and perfect dirt. So, it sounds like you might want to ride Post Canyon today before the rain arrives tonight and fucks it up. In addition, the snow level will be down to 1500′ by tomorrow morning, so today would be a great day to ride the higher elevation trails before they disappear briefly over the weekend. In road biking news, it's going to be very windy four out of the next five days. The only light wind day in the next five is Sunday, so mark your calendar to ride then.


The Clymb: free membership. Cheap gear.
Temira approves. Click to join.
Upcoming Events
Tonight at Dirty Fingers, starting at 5pm, it's the Fungasma fundraiser for our women's mountain bike racing team, the Dirty Harlots. Also tonight, it's the "Wild about Nature" series at the White Salmon Library.
Coming up Saturday, it's the Team Sophie breast cancer fundraiser run. Meet at 10 Speed at 9am for a 4 mile jog to benefit this lovely lady. Saturday is also the Hard Pressed Cider Festival in Hood River and the Ski to Defeat ALS fundraiser at Mt. Hood Meadows. Coming up Sunday, Big Winds has a free standup paddle demo at the Waterfront Park from 1pm to 4pm, and there's a "Know your Soil" workshop at Grow Organic from 1pm to 3pm.
Have an awesome day today!
Temira