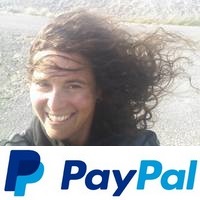 Thank you for using this forecast. I offer it freely so you can have more fun and plan your life. It does take significant time and energy to produce. If you find yourself using it often, or if you feel your life is more awesome because of my work, please make a donation. You can get this forecast via email by donation. The email subscription isn't $99/year. Not $50/year. Donating $12.34 or more gets you on the list for 12 months. Thank you for your support and thank you for trusting my forecast.
Click here to donate using a credit card.
Click here to donate via PayPal.
Venmo: @theGorgeismyGym
Snail Mail: PO Box 841, Hood River, Oregon 97031
Get the email version free through the end of June – try it out! Click here.

Today's Gorge Wind – these are ranges for the average speed, not a predicted wind range. =)

Your favorite beach
Dawn
Patrol
9am-
11:30a
11:30a-
3pm
3pm-
dusk
Rooster Rock
clouds
above
buns
below
Steven's Locks
5-10
10-13
G17-21
G17-21
Swell-Hood River
10-13
12-15
G17-21
G17-21
Doug's, Lyle, Rowena
5-8
10-13
12-15
G17-21
Rufus, etc.
5-8
5-8
10-13
10-13
Roosevelt & Arlington
5-8
5-8
5-8
5-8
Gorge Wind Forecast


Offshore low pressure of varying intensities continues to impact the quality of Gorge westerlies over the next few days. While it might be gusty, it's still going to be windy; have no fear of a becalmed weekend!
For Friday, we start with gradients of .05 and .02. Westerlies were in the 10-13 range from Viento to swell with 5-8 in other locations. By noon, we should see 13-16 from Stevenson to Mosier. After that, windspeeds build to 17-21 from Stevenson to Avery. River flow is 107kcfs and temp is 66 degrees. There is a free kiteboard demo at the Event Site for Kiteboard for Cancer today. Only wristbanded demoers can launch and land at the Event Site today.
Weak offshore high pressure on Saturday sets things up right in the morning. An approaching weak low/trough offshore sends some energy towards the Gorge in the afternoon, giving a nudge to the westerlies. Morning wind starts at 17-20 from Viento to Rufus (probably less near Rowena) and 10-13 east and west of there. Westerlies build to gusty 25-28 in the afternoon pretty much everywhere. This particular setup doesn't generally work all that well for Swell; expect the wind to drop to gusty 19-23 there during the afternoon and hold in the 20's for KB4C at the Event Site. Saturday's also the Gorge Outrigger Canoe Race – watch out for giant boats full of grunting folks coming down the river.
Speaking of… launching and landing at the Event Site this weekend is limited to KB4C participants. Anyone is welcome to come in and check out the festivities. If you'd like to support the riders, drop off some goodies (snacks, energy bars, cookies) to feed them on Saturday morning. Kite derby starts at 10am. Sunday is the never-ever race at noon. If you want to learn to kite at high speed, sign up at the Event Site on Saturday and Sunday mornings.
Back to Sunday's forecast: looks like 10-13 from Viento to Mosier in the morning with 5-8 in other locations. Don't you worry – afternoon westerlies pick up to 10-13 at Stevenson, 16-19 from Viento to Mosier, and 22-25 from Rowena to Arlington. Monday: current forecast is 23-26.
COAST, JONES, SAUVIE'S: Coast (north/central/south, wind N unless otherwise specified). Friday: NW5/NW5-10/N15-20, W swell 2′ at 10 seconds. Saturday: NW5/NW5/N25-30, W 3′ @ 12. Sunday:NW5/NW5/N15-20, W 2′ @ 10. J ones Friday: 21-24. Saturday: 16-19. Sunday: 7-10. Sauvie's Friday: 7-10. Saturday: 7-10. Sunday: LTN.

Mt. Hood Snow Forecast: on vacation unless needed!
Got a schedule that makes it hard to link up with scheduled classes? No worries, we got you. Our virtual spin program gives you access to our all new Spin Studio built for our Cycling program. Connect up with Virtual Classes led by a live coach, or with voiceover some fresh beats and paired with Scenic Rides all over the world. You can even hit one button and play your favorites from NetFlix and a variety of other media services. Or jam out to tunes and catch up with your friends for an all-time great experience in a private studio. Bike Max is 10 people. Meet up with your friends on your schedule and keep your cycling fitness strong all winter long!Get signed up now by clicking here!

Hood River Weather Forecast
Friday looks partly cloudy and muggy. Temps will be in the low 60's early and mid 80's later. Light wind early, moderate late afternoon. No rainbows. Saturday will probably have a few clouds. Mugginess will be slightly less. Temps will be near 60 early and near 80 later. Moderate to strong westerlies. No rainbows. Sunday looks much like Saturday. Temps will be near 60 early and near 80 later. Moderate westerlies. No rainbows. No rain in the forecast.

Looking for a complete Columbia Gorge forecast? Looking for more humor in your weather? Obscenities? You're looking for my TATAS: Temira's Awesome Travel Advisory Service on Facebook.

Road and Mountain Biking
There was some rain Tuesday afternoon in the higher regions of Post Canyon. It's mixed tack and dust up there right now. The 44 Road trails and Sandy Ridge are likely good too. Other than that… All local trails are snow-free. The only unconfirmed trail I have right now is Huffman Peak. Apparently Boulder Lakes is quite overgrown. Mt. Margaret still has snow. Whoopdee is closed for logging, but Ronnoc trail and the climb out are open. Red Hill Road is supposedly closed for logging. Ride at your own risk. If you're riding Underwood, please do not park at the trailhead as per request by SDS. Continue past the trailhead 0.5 miles or so to the new parking area. The cows are off Hospital Hill!

Upcoming Events
Today's events start with coffee and donuts – head to Kickstand Coffee in Hood River at 7am, jog or walk 4 miles, and get a free cup of coffee and a rainbow sprinkle donut. Today's free swim day at the Hood River pool, a free concert at Hood River's Waterfront park in the evening, and the Kiteboard 4 Cancer dance party at the Ruins tonight.
Friday is free swim day at the Hood River Pool. Saturday is the Gorge Outrigger Canoe Race from Stevenson to Hood River. This weekend is the annual kiteboard for Cancer fundraiser at Hood River's Event Site. There's a kickoff dance party at the Ruins on Friday night and the spectacular kite derby on Saturday and the Never-Ever Kiteboarded race on Sunday. Even though it's mid-summer, Timberline has ski races. There's an ice cream social at the Rockford Grange on Sunday at 4:30pm. There's a trail work party in Post Canyon meeting at Post Flats at 9am Saturday, and there's a cleanup at Riverfront Park in The Dalles at 9am Saturday. Saturday's also the Rosie the Riveter fun run at Shortt Supply at 9am, and there are free Solomon shoe demos at that one.

White Sprinter Van of the Week!


Click here for the White Sprinter Van map of the world!!!

Random Morning Thoughts: on vacation.
Click here for the full events calendar.
Have an awesome day today!
Temira