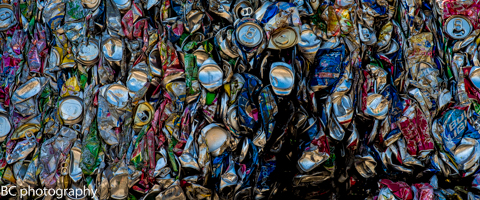 We've been seeing some snow flurries on Mt. Hood this morning, a nice change from the endless days of sunshine. But don't you worry. There will be sun today. Sun and flurries, the perfect winter combination! Expect intermittent flurries today with plenty of sun and possibly some high clouds in the afternoon and evening. The snow level will be 4500′ early, dropping to 2500′ overnight. We'll see less than 1" of snow today. Wind will be NW 20 all day. Continued below the chart…
Mt. Hood Snow Forecast – 5000′

4a-8a
8a-12p
12p-4p
4p-8p
8p-4a
Today
4500–>2500'
Tomorrow
2500–>0'
The day after
0'–>500'
Tomorrow looks interesting from a meteorological standpoint. In other words, if you like dorking out on weather, you'll enjoy tomorrow. We'll start with mostly clear sky, but as the upper flow turns easterly in the afternoon, we'll see some easterly orographic clouds form. It's possible we'll see up to an inch or two of snow Saturday night. The snow level will be 2500′ in the morning, dropping in the afternoon and hitting 0′ by Sunday morning. Wind will be NNW 20 early, going to NE 15 in the afternoon, and picking up out of the ENE overnight.
Sunday looks clear and cold. The free air freezing level (FAF) will be at the surface early and around 500′ in the afternoon with 5000′ temps in the teens. Wind will be nasty: E 35 early and ENE 45-50 in the afternoon. Monday looks very similar to Sunday: clear, cold and windy.

Thank you for using this forecast!
Click on my photo to support it with a donation.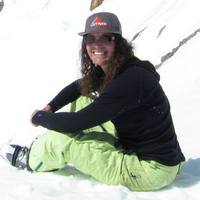 Thank you for using this forecast. Does it save you time, gas money, or help you find more wind, powder, or just plain fun stuff to do? Please make a donation to keep it going! Use it here for free or get on the mailing list for wind for the summer and Mt. Hood snow in the winter. Just click on my photo to donate. The email isn't $99/year. Not $50/year. No, just $12.34 or more gets you on the list for 12 months, and sometimes there are cool prizes. Donate via PayPal/CC by clicking on my happy photo below. Don't PayPal? You can send a check to Temira @ PO Box 841 in Hood River. Thank you for your support, and thank you for trusting my forecast. You guys mean the world to me.
---
Gorge Wind
We have a nice west gradient this morning, at .09 (pdx-dls) and .04 (dls-psc). That's going to give us westerlies at 23-26 today. With low clouds over Hood River, you can expect gusty 12-15 there, with afternoon westerlies at 23-26 from Mosier to Maryhill, maybe Arlington. Expect a light and variable start on Saturday and then increasing easterlies through the whole Gorge, getting as strong as 15-20 everywhere in the afternoon. Kinda unusual, that is. Sunday brings easterlies at 50+ at Rooster, 30+ at Steven's Locks, and 10-15 from Hood River to The Dalles. Monday also looks like a big east wind day.

Random Morning Thoughts
I was sitting at my computer this morning, inhaling the scent of baking cupcakes, when a moment from a mediation popped into my head. One of my clients once said, with a sad look on her face and downcast eyes, "People don't change."
I didn't explore her sadness in that moment. Maybe it was her inability to change or her husband's inability to change, or her children, or … who knows. But the depth of her despair was palpable.
What I found distressing is that "people don't change" is a falsehood. People do change. Not all people, but many. Especially people who take the time to look at upsetting, sad, and disruptive inner things. People who choose to change can change. We all have the capacity to become more than we are right now. More kind, compassionate, funny, relaxed, happy, peaceful, giving, safe, and content. More whatever. We just have to choose to explore who we are to find our route to change.
As proof, I offer up the clouds in today's sky. See: if the weather can change from endless mid-winter sunshine, so too can you change. Joking aside, anything is possible. Embrace the change that lives within you.

Gorge Weather Forecast
I just went outside in my short-shorts and a Smartwool hoodie to check the weather. I saw one star and a few clouds, and I turned right around and went inside. The air is damp, and has a bit of a chill to it today. The west wind does that in the winter. Anyway, expect a partly cloudy day with a few scattered sprinkles possible. Temps will be in the upper 40's early and the mid 50's in the afternoon. 2% chance of rainbows.
Tomorrow will likely start off partly cloudy and then, well, it's hard to say. The flow will turn easterly, and that may give us a bit of Nothing in the afternoon. Call it partly cloudy with a slight chance of easterly-sourced showers in the evening. It'll be east-windy all through the Gorge in the afternoon as cold air filters into eastern OR/WA. Temps will be in the upper 30's early and in the low 50's midday before dropping in the afternoon.
Sunday looks clear with moderate east wind through the whole Gorge. NOAA's forecast for HR says 32 degrees Sunday morning, but the 12k model suggests mid-20's. Be prepared for a hard frost on Sunday. Afternoon temps will be in the mid 40's, according to the spot forecast, but I'm not sure about that… Monday looks clear with sub-freezing temps early and low 50's in the afternoon.

White Sprinter Van of the Day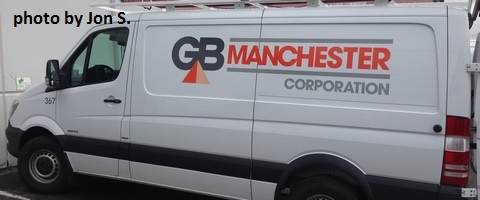 Road and Mountain Biking
Oh. My. God. The dirt is so far beyond perfect in Post that issuing a tack alert won't do it justice. I'm going to issue a … Strava Alert! Yes, the dirt is so perfect you'll be setting PR's without even trying. You will fly up the hill, propelled by super-grippy dirt. You'll fly back down the hill, driven by tires that couldn't slip if they tried. Oh yes, it's good in there. Very good. And word has it that Syncline is the same. I throw myself at the feet of the dirt gods and give thanks.


The Clymb: free membership. Cheap gear.
Temira approves. Click to join.
Upcoming Events
It's Friday. There's the Sunshine and Rainbows 10 Speed Coffee run at 7am at 10 Speed. In the evening, Helping Hands has the Aporkopalyspe, an all-bacon festival featuring dishes by many restaurants. $20 gets you in the door, and all proceeds benefit our local women's shelter. Tonight is also an HRATS fundraiser at the Lumberyard in Portland, 5pm to 10pm, with 50% of admissions going to HRATS.
Have an awesome day today!
Temira