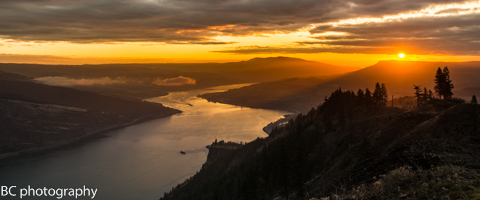 Random Morning Thoughts
Today is Black Friday, also known as "International Buy Nothing Day". Different people choose to interpret this in different ways. My friend Lisa thinks it's about not making gratuitous purchases. That seems fair to me – if it's not an absolute need (toilet paper, snow tires, coffee), don't buy it today. And if you do make purchases, at least make them locally. Or do even better, and find something to do than consuming. Cuz you know what? Money and things can't buy you happiness.
Sure, our economy runs on us being continuous consumers, but one day off won't cause a deflationary spiral. And if we're not shopping, we can spend those hours thinking about other things that give us as much or more joy than a shiny new whatever's-on-killer-black-friday-sale. Like dirt and mud. Or moving water. Perhaps a good workout? Or people we care about. Happy Buy Nothing Day. Go buy yourself some happiness by buying nothing and spending your energy, instead of your dollars, on the things and people you already love.

Thank you for using this forecast!
Please donate to support it!
Thank you to everyone for using this forecast. Does it save you time, gas money, or help you find more wind, powder, or just plain fun stuff to do? Please consider making a donation to keep it going! Use it here for free or make a donation and get on the mailing list for wind for the summer and Mt. Hood snow in the winter. It's not $99/year. Not $50/year. No, just $12.34 or more gets you on the list for 12 months. Do it via PayPal/CC by clicking on my happy photo below. Don't PayPal? You can send a check to Temira @ PO Box 841 in Hood River. Thank you for your support, and thank you for trusting my forecast. You guys mean the world to me.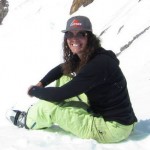 ---
Mt. Hood Snow Forecast – 5000′

4a-8a
8a-12p
12p-4p
4p-8p
8p-4a
Today
Tomorrow
The day after
Mt. Hood Snow – snow at 5000', wind at treeline
Things are a wee bit tricky in the Mt. Hood forecast for today. We'll start off with rain with the snow level around 8500. That much is certain. Between this morning and 4pm, we'll see an additional .7-1" of rain on top of the 1.29" that fell in the last 24 hours. Sometime between 4pm and 7pm, the snow level will start dropping, falling to 2000′ by 7pm and 500′ by 10pm. In that period, we'll get 1-2" of water value (WV), probably falling mostly as rain, but with the potential for snow too. How much?
Well, this is difficult, because these systems usually don't produce more than a trace of snow. But with the incoming cold air being so freakin' cold, I think it's possible we could see up to 6". Unlikely, but possible. We will, however, see 1-2" overnight after 10pm. Wind today will be WSW 30 early, WSW 40 midday. As the cold front moves through around 7pm, the wind will switch to W 40-50.
Saturday's an easier forecast, ad the snow level will be around 500′ all day. Expect snow showers all morning, alternating with sunbreaks, for .1-.3" WV and 1-3" of snow. After 1pm, expect clear sky and sunshine. Wind on Saturday will be WNW 40-45 in the morning, dropping to W 25-30 in the afternoon and becoming easterly overnight.
Expect a cold and sunny day on Sunday with the freezing level at the surface and 5000′ temps in the low teens all day. Wind will be E 25 in the morning and ESE 25 in the afternoon.
The last few GFS model runs have shown torrential rain on Mt. Hood on Monday, as an upper low moved close to Oregon, dragging with it lots of precip and warm air. The latest run of the GFS (and ECMWF) shows that low staying further south and further offshore, making for a currently unpredictable Monday. The type and amount of precip that will fall depend on the path that low takes. So, for now, I'd say to expect mixed precip in moderate amounts on Mt. Hood on Monday, but that could change.

Gorge Wind
At 6 this morning, there was no gradient between Portland and The Dalles, but there was already .07 out east. As a powerful cold front heads this way from the north this afternoon, gradients will ramp way up. It's hard to say what we'll see in the western Gorge – probably gusty 15-18 with rain, but possibly a lot more. Rowena and Maryhill will get gusty 21-24. Arlington and Threemile are going to see a period of 30-35+ today from early afternoon to sunset. River water temp is 46 degrees.
Saturday starts with leftover west wind at 13-16 or so through the whole Gorge. As cold high pressure air fills into the Columbia Basin in the afternoon, the wind will switch from west to east moving from east to west. =)
By Sunday morning, we'll have east wind at 40-50+. Monday starts with 30-40 and drops to 15-18 in the afternoon. The east wind will be back on Tuesday at 30-35.

Gorge Weather
I was much more excited when writing yesterday's forecast than I am today. Why? Because the low pressure system that was going to cause a s**tshow and utter chaos is now predicted to stay further offshore and further south. Bah.
Anyway, it's going to be a rainy day, especially starting mid afternoon, when it will be a downpoury day, so play in the Gorge Gym this morning if you can. Temps today will be in the low 50's during the daylight hours, but the temp will drop into the mid 30's tonight, possibly even colder, so be on the lookout for icy roads in the morning, especially above 500′. Rainbow chances today are 74%.
Saturday starts off with temps in the low 30's, with highs in the mid 30's. We'll see a showery morning followed by a partly cloudy afternoon. The showers may fall as snow, especially in the upper valleys, where 1-2" of snow is possible (although unlikely). Rainbow chances are 23%, mostly because it's hard to discern tomorrow's p-type.
Sunday may have a bit of an inversion cloud early, but cold, dry continental air will burn off the cloud pretty quickly. Temps will be in the upper teens to low 20's early and upper 20's to low 30's in the afternoon. Expect chilly east wind in Hood River on Sunday too.
If you read the snow forecast, you have a sense of the difficulty in Monday's forecast. Previous runs were adamant that we'd see sub-freezing temps in the Gorge, really warm air above, and inches of precip. That's changed, with the trouble-making offshore low predicted to stay further offshore and further south. This scenario is much like the last snow event: we're more likely to see snow than freezing rain, and we're likely to see just a few inches, rather than a couple feet of snow or couple inches of ice. I dunno. It sill looks like Monday morning could be pretty messy here in the Gorge, but I'm issuing watches, not warnings, at this point.

White Sprinter Van of the Day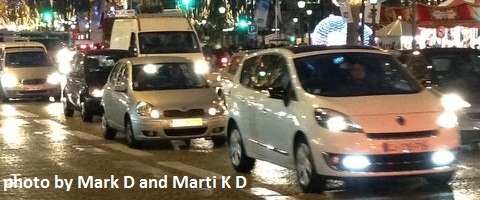 Road and Mountain Biking
I received a report yesterday that Whoopdee was in great shape. Post was also in great shape. And I'm sure Syncline and Hospital and Columbia Hills were good too. It rained .2" so far today, so that tells me the trails might be a bit wet today. Not mud bogs, but wet. If you want to ride on the road, expect wet surfaces all day today, combined with strong west wind this afternoon. There's a good chance we'll see icy roads after today, so be careful out there!


The Clymb: free membership. Cheap gear.
Temira approves. Click to join.
Riverside / Cebu Thanksgiving Dinner!!! Yummy!!!
Enjoy Thanksgiving dinner at Riverside so you can play hard on Thanksgiving Day! Delicious plated dinners served from 11:30 am to 9 pm. Menu includes Thanksgiving Turkey dinner with all the trimmings, Prime Rib, Columbia King Salmon or Vegetarian Thanksgiving, with appropriate side dishes. (Gluten-free or other dietary restrictions always happily accommodated!) Reservations are recommended. Call 541-386-4410 or visit www.riversidehoodriver.com for the complete menu. Happy Thanksgiving!
Upcoming Events
The Tri Club has a trail run in Post Canyon Saturday morning at 8am. On Sunday, there's community yoga, free or by donation, at Yoga Samadhi in White Salmon. Then at 3pm on Sunday, there's pickup touch rugby at the Mosier School and ping pong at the Hood River Armory. Sounds like the ping pong people are taking the month of December off, so go play Sunday if that's your thing.
Have an awesome day today!
Temira