Please support this forecast by clicking on the photo of the forecaster and making a donation via Paypal!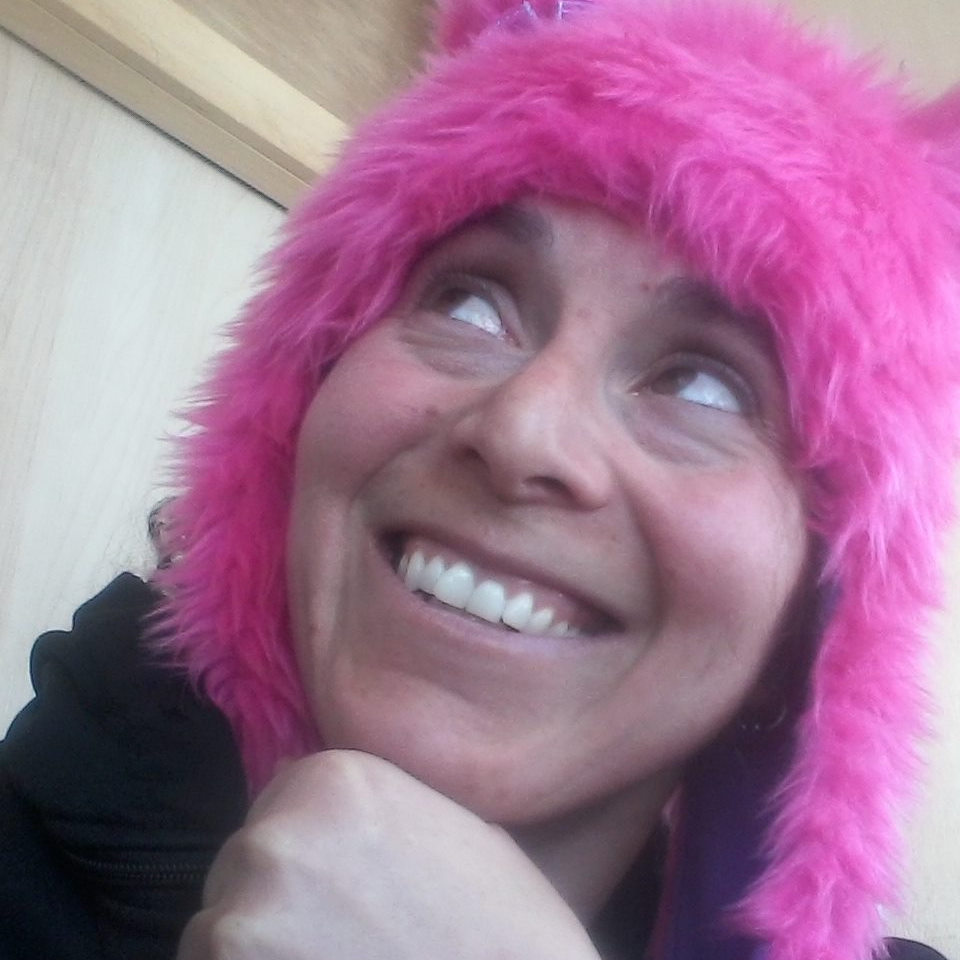 Your forecaster. Click on her to donate. Thank you!
Thank you for using this forecast. Please tell your friends about it. And if you or your friends think this service is awesome/useful/saves you gas money/makes your life more fun (that's the important part), make a donation by clicking on my photo above. Is more fun worth $50/year? $20/year? More? Less? Donate what it's worth to you (and thank you!), but $12 minimum gets you on the email list (with occasional giveaways) for a year. Don't use Paypal? You can mail a check to Temira at PO Box 841 in Hood River, 97031. Thank you!
Hey, 2nd Wind has moved. Find them on the corner of 2nd and State on the new pavement, with lots of parking and none of those pesky printout-style parking meters. The new store is awesome – swing by and check it out. With less foot traffic wandering in and out, 2nd on 2nd's super knowledgeable staff will have more time to help you find the best gear for your playtime in the Gorge. And remember, they do used gear too – bring them your summer consignments. See you at 2nd on 2nd, and make sure to be at the official ribbon cutting on June 5th at 5pm!
Random Morning Thoughts
I really want fried chicken. I heard the new restaurant in White Salmon, the pizza place, has fried chicken. But I think to earn fried chicken, I probably need to ride my bike for 6 hours. I don't have 6 hours to spare today. So sad.
Today's Gorge Wind

Your favorite beach
Dawn
Patrol
9am-
11:30a
11:30a-
3pm
3pm-
dusk
Rooster's Rocks
light
light
light
light
Steven's Locks
light
light
W 10-13
W 15-18
Hatchery (minus a few for Hood River)
light
light
8-11
15-18+
Doug's, etc.
light
light
8-11
15-18+
Rufus, etc.
light
light
5-10
8-11
Roosevelt, etc.
light
light
light
light
Gorge Wind
The Gorge wind is doing puzzling things this morning. It's basically calm, but there's a west .02 gradient. And the models are insisting on east wind today. Bah. Who needs models. There's high pressure off the coast. There's a west gradient across the Cascades. I think we'll see light west wind until mid-afternoon, when we'll see the westerlies increase from Stevenson to Mosier. Expect 13-15 by 5pm and 15-18 by 8pm, increasing overnight. And maybe I'll be totally wrong.
Saturday still sees the pesky influence of an inland low pressure system, but high pressure off the Pacific will drive more marine clouds into the western side of the state. Expect west wind at 24-27 right off the bat from the Hatchery to Doug's, holding all day, and possibly giving us periods of 27-31. You may see the Maryhill area join in the fun in the afternoon. Expect less wind, perhaps 18-23, at Stevenson (gusty early under the clouds) and Roosevelt.
Sunday sees a similar setup to Saturday, but likely just a touch less windy. An after maybe-maybe-not weather system may make the wind gusty after noon.
Gorge Weather
Deep sigh. There are no rainbows in the forecast, although there is a pretty decent chance of t-storms over the Cascades tonight. So, maybe there will be rainbows in Parkdale this evening.
If not, expect a partly cloudy day today with increasing convective clouds as the day goes on (they already appear to be increasing outside my window). It may be a touch on the muggy side today. Expect light wind along with temps in the mid 40's early and mid 70's this afternoon. Tomorrow sees a mix of high clouds and marine clouds. Temps will be in the mid 50's early and mid 70's in the afternoon with strong west wind. Sunday looks much like Saturday, but a bit less windy.
Road and Mountain Biking
Before I forget: If you are planning on doing the Mt. Adams Country Bicycle Tour, get signed up before the end of the day Sunday. That's when rates go up. Speaking of organized rides, next Sunday, the 8th, is the Gorgeous Gals ride, benefiting HAVEN in The Dalles, working to break the cycle of domestic violence. Next weekend is the Enduro race in Post Canyon. Along with that race, well, I'll let Dirty Fingers say it:
"We are co-mingling our affection for the Jean Genie with our annual anniversary party and the Oregon Enduro to come up with possibly the most awesome or crappy theme ever, ENDUROBOWIE! Join us post-race from 5 till whenever on Saturday June 7th for our annual festival of stupid. Freaking awesome live music, delicious pig roast, our unveiling of this years labor rate board artwork, late night DJ, and of course our ever-present river of beer awaits you and your best expression of David Bowie."
Saturday, June7th is also the World Naked Bike Ride in Portland, with an official naked afterparty sponsored by the Portland Mercury. I can tell you that the bike ride is awesome, and last year's afterparty was also awesome.
In trail news, it is quite dusty in Post Canyon. I'm not going to recommend that you pee on the trails (yet), but I am going to suggest you start praying to the rain gods. Even Fifteenmile is dusty, and it just opened. So, if you really have to pee, pee on Fifteenmile, because it's less likely to get rain than Post.
The Clymb: free membership. Cheap gear. Temira approves. Click to join.
River Levels
The White Salmon is at 3.75′. The Hood is at 4.3′, the Klickitat's at 1890cfs, and the Columbia is at 360kcfs at John Day. The Dalles Dam is reading 348kcfs.
Events – email me if I've missed any outdoor-related events
In events tonight, it's the first night of the White Salmon Spring Festival. There are a bunch of events going on tomorrow: there's windsurfing racing at the Hood River Event Site, there's the Hood 2 River Relay race from Mt. Hood down to the Columbia River. The Hood River running club has a trail run at Post Canyon at 8am, and the Rainy Day Fund Run is in the Dalles at 8:30.
Also tomorrow, there's a women's health fair at Water's Edge in The Dalles. There's a free yoga class, snacks, and free brow/lip/chin waxing and other girly stuff. See, guys, I told you this is a women's health fair. Nothing to see here.
There's a CGWA work party at Swell City at 10am. If you're coming to the work party, bring rakes and shovels and other yard tools, along with gloves and wheelbarrows.
Have an awesome day today!
Temira