It's Now "THANK YOU" Drive Month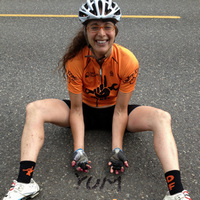 This is Temira!
Thanks for coming here for your forecast. The "pay Temira for forecasting" drive is over (but if you want to get on the email list, make a donation of $12 or more by clicking on the sun) so now I'm asking for thank you notes for the rest of July! "WHAT?", you say, "I thought this was free and written by some paid NOAA chick!" Free, yes. Written by some paid chick, no, unless people donate. But you've all been so generous this month with donations that I'm just asking for thank you notes for the last week of July. A note won't get you on the mailing list, but it will make my day. I'll smile. Maybe I'll cry. Why? Because I like to be appreciated more than you can appreciate. So, send me a quick email using complete sentences, telling me why you use this forecast, and you'll make my day. Truly. And probably make your day too. (Fine print: I must get one thank you note per day or I will not post a forecast the next day.)

Tomorrow's forecast status – will be updated after I'm done windsurfing!:


Thank you to everyone for the nice notes yesterday. You really made my day!


Good morning,
Where ya gonna go when the wind don't blow?
SUP Paddlers!
Who ya gonna see when the river's glassy?
SUP Paddlers!

The
Gorge SUPer Club
is a family friendly nonprofit just started in the Gorge. Membership includes access to all the club's brand new SUPS and carbon paddles. Mail inquiries to
Stephen's email addy
. We're giving away five single-day passes to members of the email list…
Temira's random morning thoughts
I have no idea how I got the forecast out yesterday. I vaguely remember doing it. I hope it made sense. While you guys enjoyed the nukin' wind, I was asleep on the couch or awake wishing I was asleep. But I'm feeling much better today, thank you, and the remnants of what took me down yesterday are not keeping me off the water today. 31 at the Hatch (thanks, iWind) and a .15/.05 gradient is a nice start to the day.
Wind forecast
Yesterday was a big day on the river, and today is promising more of the same. Expect the west wind to hang at 28-32 from Hood River to Mosier this morning. The wind will drop a bit near Hood River this afternoon as Portland heats up – there are very few clouds there this morning – and pick up to 26-30 at Stevenson, the Lyle area, and the Maryhill (30+) stretch of the river.
Tomorrow starts off with west wind at 18-23, but it's looking like the wind will back off to 15-18 during the day as high pressure builds in. Tuesday also looks lighter, at 15-18, but a passing upper level low on Wednesday will likely set up a big eastern Gorge session. Wait and see, of course, as that's four days out.
Today's Gorge Wind

Your favorite beach
Dawn
Patrol
9am-
11:30a
11:30a-
3pm
3pm-
dusk
Stevenson
13-15
19-23
23-26
23-26
Hatch (subtract a few mph for Event Site)
nukin'
nukin'
26-30+
22-25
Doug's / Rowena / Lyle
19-23
19-23
28-32
26-30
Maryhill / Rufus / The Wall
17-21
21-24
28-32
28-32
Arlington / Roosevelt
15-18
21-24
25-29
25-29
The Clymb: free membership. Cheap gear. Temira approves. Click to join.
Other random Gorge news
In events today, the Bridge of the Gods Kite Festival continues in Stevenson. Yesterday was the amateur event, and today is the pro event. If you'd like to watch the best of the best doing big airs and tricks, head down to Stevenson today for professional kiteboarding action.
On the other side of the Columbia, Cascade Locks is hosting the Opti Pacifc Northwest Championship, so cross the Bridge of the Gods and check out the sailboat racing after you check out the kiteboarding.
For you mountain bikers, there's a free demo day at Sandy today. Fat Tire Farm from Portland will have their Santa Cruz demo fleet available from 10-3. Closer to home this afternoon, there's pickup touch rugby in mosier at the Mosier School from 3-5, and there's pickup ultimate frisbee at the Hood River marina from 4-6.
Finally, today is the last day of the Gorge Bluegrass Festival in Stevenson, and it's the first day of the Delta Aquarids meteor shower.
Have an awesome day today!
Temira