Random Morning Thoughts
With a very high chance of rainbows today and a very high concentration of Sprinter Vans in town right now (I saw nine in one hour last night, and unfortunately didn't have my camera with me), there's a very good chance of catching both in one photo today. Please, if you see a rainbow and a sprinter van together, take a photo and send it to me!
Do you find this forecast useful? Hooray! It's pledge drive month!
Thanks for coming here for your forecast. It's time for the annual pledge drive! "WHAT?", you say, "I thought this was free!" It is, but it takes lots of time. It's my job, and you're my employers! Here's the deal: Every day someone has to pledge. If not, no website forecast the next day: only the people on the email list get their forecast. Want on that list? Make a donation. Do I save you gas? Find you more fun? Entertain you? The email list is not $99/year. Not $50/year. No, just $12.34 or more gets you on the list for the next year. Anything over the minimum feeds my coffee and bicycle addictions and makes me feel loved, and god knows we all need to feel loved. Do it via PayPal/CC by clicking on my photo. And thank you so much for your support. Don't PayPal? You can send a check to PO Box 841 in Hood River. Thank you for your support. It means the world to me.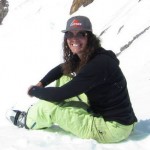 Tomorrow's forecast status:

Thank you too all the people who just renewed their subscriptions.
They turned the dot green for tomorrow's forecast.
Thank you all for using this forecast!
Have a wonderful day!
Today's Gorge Wind – these are ranges for the average speed, not a predicted wind range. =)

Your favorite beach
Dawn
Patrol
9am-
11:30a
11:30a-
3pm
3pm-
dusk
Rooster's Rocks
wet
sand
wet
skin
Steven's Locks
light
light
light
8-11
Hatchery/White Salmon Sandbar (minus a few for Hood River)
light
light
light
8-11
Doug's, etc.
light
light
light
8-11
Rufus, etc.
light
light
12-15
12-15
Roosevelt, etc.
light
light
12-15
12-15
Temira's sail: 35-40: 2.9 / 30-35: 3.2 / 26-30: 3.5
23-26: 4.0 / 20-23: 4.5 less than 20: something bigger!
Tonia's kite: 35-40: 4m / 30-35: 4-6m / 26-30: 5-7m
23-26: 7-9m / 20-23: 8-10 / 15-20: 10-12 / 10-15: 13-15.
Gorge Wind
There is no Gorge wind this morning and there won't be much Gorge wind this afternoon. Expect light wind for much of the day, picking up to 13-15 east of Mosier this afternoon.
Tomorrow starts with 13-15 east of Hood River. Then, the upper level low causing the light wind and rain moves eastward, we'll see the wind pick up to gusty 28-32 east of Mosier with less wind and a bazillion rainbows in the western Gorge. There is a possibility that thunderstorms tomorrow could mess up the wind and render this forecast completely unreliable.
Thursday starts with 20-23, strongest from Swell to Mosier, picking up to 23-26 in the afternoon from Swell to Doug's, with a bit less at Stevenson and further east.



Advertising Worth Reading
Growlerz – Beer, Dawgs, Wine, Cider and Kombucha in Bingen

GROWLERZ in Bingen is now OPEN for biz! M-F, 11-9, S, 3-9. Growlerz is a Gorge community tavern that serves up good company, awesome DAWGZ and Cold Craft Beer by the pint or growler, as well as select bottled brews. We also feature cider, wine, and Kombucha! Music will be commonplace, with the Dam Good Jazz Trio playing every Thursday evening from 6:30 to 9:00, and Eddie Corduroy rocking the house with Blues every Friday, 6:30 to 9:00. Growlerz can host host book clubs, parties, and just about any gathering that would enjoy dawgz and refreshments.
Gorge Weather
Apparently, despite a very small chance of rain today, it's going to rain. And already has rained .06", both outdoors and inside my car, because I never shut my windows. It looks like we'll see the heaviest rain this morning with showers possible all day. Chance of rainbows today is 87%. Temps will be in the low 60's early and low to mid 70's this afternoon. There's also a good chance of thunderstorms this afternoon, but we'll need to see at least some sunshine to make that happen.
Rain falls tomorrow as an upper low moves across the state (most likely – models are showing a bit of confusion over what will happen). Expect rain, heaviest in the morning, followed by showers, with a 95% chance of rainbows and a solid chance of thunderstorms throughout the day. Temps will be in the upper 50's early and low 70's in the afternoon. Thursday looks partly cloudy early becoming clear in the afternoon with temps in the low 50's early and mid 70's in the afternoon.
White Sprinter Van of the Day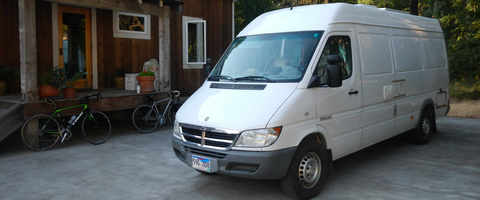 Road and Mountain Biking
So far today we've had .06" of rain. That's probably not quite enough for tacky dirt in Post Canyon where the canopy catches a lot of the water, but out on the other trails, that might just be enough for perfection. Speaking of other trails, those on private lands (Kreps, SDS, etc) will be closed starting Saturday due to fire danger (ironic that it's raining today, isn't it). So if you want to ride Whoopdee or Hospital Hill, do it today, because they're done for the summer starting Saturday.

The Clymb: free membership. Cheap gear.
Temira approves. Click to join.
River Levels / Cheezburger update
The White Salmon is at 2.5′. Cheezburger is working at Wet Planet on the weekends and as an extra in Portland during the week. He'd rather be guiding, so book a trip with him during the week and keep him on the river. The Klickitat is at 941cfs. The John Day dam is putting out 149-161kcfs and The Dalles dam is reading 165kcfs. Columbia river temp is 68.9 degrees at The Dalles Dam.
Events – email me if I've missed any outdoor-related events
Tonight's Tuesday, so there's outdoor music at the Ruins at Springhouse starting at 5pm. It's free and all ages and very kid-friendly before 7, and then it's $3 and 21 and over only after 7. Also tonight, there's pickup rugby at the Hood River Marina at 5:30, there's triathlon practice at Mayer park at 6:15, unless you're a beginner, in which case you should be there at 6. And the Hood River Area Trail Stewards have a board meeting at 5:30 at the Hood River Fire Station.
Coming up tomorrow night, there's kid-friendly biking at Family Man at 5:30, the Post n' Pinot women's bike ride is at Dirty Fingers at 5:30, there's sailboat racing at the Hood River Marina at 6ish, there's Tai Chi at Wilson Park at 5:30, there's a track workout in Stevenson at 6 with the Columbia Gorge Running Club, there's intervals at 6:15 at HRVHS with the Hood River Running Club, and there's ping pong at the Hood River armory at 6:30 ($5).
The Hood River County Fair kicks off tomorrow and runs through Saturday in Odell, and Cascade Locks hosts the Gorge Dinghy Invitational this weekend both Saturday and Sunday, with sailboat racing in many different classes of boats.
Have an awesome day today!
Temira