Random Morning Thoughts
Yesterday I took my friend's advice about going out and meeting the people who use this forecast. You know, because I'm shy and reclusive and walking around randomly introducing myself to strangers is scary. What a beautiful experience I had. I felt really weird about just walking up to people at the swap meet and saying, "Hi, I'm Temira," but everyone was so friendly, and I had a bunch of lovely conversations. Thank you to all the people I talked to. Maybe it's time for me to stop being intimidated by y'all… =)

Today's Gorge Wind – these are ranges for the average speed, not a predicted wind range. =)

Your favorite beach
Dawn
Patrol
9am-
11:30a
11:30a-
3pm
3pm-
dusk
Rooster's Rocks
E 15-18
E 18-21
E 21-24
E 13-16
Steven's Locks
E 5-10
E 15-18
E 15-18
E 10-15
Hatchery (minus a few for Hood River)
light
light
light
light
Doug's, etc.
light
light
light
light
Rufus, etc.
light
light
light
light
Roosevelt, etc.
light
light
light
light
Gorge Wind
Today brings you… drum roll… light wind! Enjoy! If you are in desperate need of some water time, the easterlies should pick up to 13-17 midday at Steven's Locks and 20-24 at Rooster's Rocks. Tomorrow brings stronger easterlies, at 23-26 in Steven's Locks and 26-30 at Rooster's Rocks. As always, get the east wind before the early afternoon fade.
Now, on to more interesting things: Wednesday. At some point Tuesday night or Wednesday morning, the heat low will shift inland and cooler air will flow into Portland. The timing of that cooldown determines the timing and strength of the wind in the Gorge. At this point, it looks like we'll see 28-32 from mid-morning on from Hood River to Doug's, maybe also at Stevenson. The wind will probably be lighter at Maryhill. It is possible that afternoon atmospheric instability will reduce wind quality on Wednesday afternoon.
Thursday looks very windy, probably from Mosier to Doug's early, but possibly including the Hatchery in the Dawn Patrol too. By Thursday afternoon, we should have 26-30+ from Stevenson to Rufus. A weak weather distrubance swinging through on Thursday afternoon could make the wind gusty for a period of a few hours.
As of right now, Friday looks very windy and Saturday and Sunday look a bit lighter, but the overall setup is favorable for wind.
Want your photos from yesterday? Grant and Dylan were out shooting on the sandbar from noon to 6:30 yesterday, and Grant was at the White Salmon sandbar from 2-4pm. Find the photos at Grant Myrdal's website.
Did you find that forecast useful?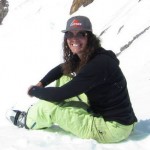 Click on Temira to donate.
Thank you!
Thank you for using this forecast. Please tell your friends. Think this service is awesome/useful/saves you gas money/makes your life more fun? make a donation by clicking on my photo. Is more fun worth $50/year? $20/year? More? Less? Donate what it's worth to you. A $12 minimum gets you on the email list (with occasional swag) for a year. Don't use Paypal? You can mail a check to Temira at PO Box 841 in Hood River, 97031. Thank you!
Advertising Worth Reading – Stoked Roasters

Wake up right! STOKED ROASTERS is all about premium coffee to kick start your day in a positive way. Our roasts are packed with good vibes created by awesome people who love to be outside as much as you. So go ahead and send it… we got your back and your buzz. Meet the day and be STOKED! Come join the roaster for an adventure to choose your pound of beans, and roast it right there, together. Located on the waterfront in Hood River, west of Solstice and across the street from the Waterfront Park. Come by after your shred-sesh for some coffee!
Gorge Weather
This looks like a very nice day for tanning, SUPing, waterskiing, rowing, fishing, and doing anything else that requires light wind. Enjoy! Temps will be in the low 50's early and low 80's this afternoon.
Tomorrow, Tuesday, looks like a great day for shopping. Temps will be in the upper 50's early and low 90's in the afternoon, which is a big hot for me. Maybe it's perfect for you for a Bikram-style bike ride or run in the afternoon. Wind will be light tomorrow morning near Hood River, picking up to 5-10 out of the east by mid-morning.
We'll see a major marine push into Portland sometime Wednesday (early, please), which will drop temps around here. We'll see mid 60's in the morning with mid 80's in the afternoon and strong west wind by midday. There is a slight chance of thunderstorms on Wednesday evening, giving us a 10% chance of rainbows. Thursday looks cooler and windier than Wednesday.
Thank you for all the rainbow photos yesterday. They made my day! Please send your "rainbow of the day" photos to twomirrors@gmail.com.
Road and Mountain Biking
Reports from both Post and the 44 Road trails from yesterday were great. Excellent dirt. Has anyone tried Gunsight or Boulder Lakes in the last week? Because that's all we're waiting on now for green-lighting all the local trails.
In road biking news, today will be epic. And if you get out early enough tomorrow to beat the heat and the east wind, tomorrow will be epic too.

The Clymb: free membership. Cheap gear.
Temira approves. Click to join.
River Levels
The White Salmon is in the 2's somewhere, and nobody has it posted online. So I guess I need to call Wet Planet. The Klickitat is at 1300cfs. The John Day dam is putting out 263kcfs and The Dalles dam is reading 276kcfs. Columbia river temp is 62 degrees at The Dalles Dam.
Events – email me if I've missed any outdoor-related events
In events tonight, there's the Ride Around the Gorge road bike ride. This week they're riding from the antique store in Mosier, starting at 5:30. Ride lasts 1-2 hours, and is at a mellow pace. At 6:30 tonight, Yoga Samadhi in White Salmon has community Yoga, free or by donation, and if you can't make that class, they do it again on Thursday and also on Sunday mornings.
Coming up tomorrow night, there's pickup rugby at 5:30 at the Hood River Marina, there's triathlon practice with the Hood River Tri Club at Mayer Park at 6:15. There's $12 Prime Rib at Cebu from 5-9pm (what?!?!?! that's a sport), and there's outdoor music at the Ruins at Springhouse from 5-9pm. $3 after 7pm, all ages and free before 7.
Have an awesome day today!
Temira