Today we're starting off with wind and … RAINBOWS!
…Here are your Random Morning Thoughts…
It's a partly cloudy morning with a 100% chance of rainbows. I know this because some nice person sent me a photo of a rainbow this morning. If you would like to send me a rainbow photo, you can send it to my email address or to my google voice number. I never check my google voice number, but here it is: (Hood River Area Code)-9four6-35zero3.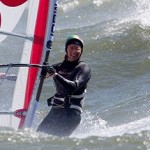 Your forecaster. Click on her to donate. Thank you!
Thank you for using this forecast. Please tell your friends about it. And if you or your friends think this service is awesome/useful/saves you gas money/makes your life more fun (that's the important part), make a donation by clicking on my photo above. Is more fun worth $50/year? $20/year? More? Less? Donate what it's worth to you (and thank you!), but $12 minimum gets you on the email list (with occasional giveaways) for a year. Don't use Paypal? You can mail a check to Temira at PO Box 841 in Hood River, 97031. Thank you!
Today's Gorge Wind – these are ranges for the average speed, not a predicted wind range. =)

Your favorite beach
Dawn
Patrol
9am-
11:30a
11:30a-
3pm
3pm-
dusk
Rooster's Rocks
not a day
for
tanning
at the
nudie
beach
Steven's Locks
10-15
10-15
17-21
17-21
Hatchery (minus a few for Hood River)
13-15
13-15
17-21
or more
17-21
or more
Doug's, etc.
17-21
21-24
28-32
28-32
Rufus, etc.
17-21
21-24
28-32
28-32
Roosevelt, etc.
17-21
21-24
28-32
24-28
Gorge Wind
We have clouds all the way into Hood River this morning, and that means you'll likely be driving a big east to find the strongest, steadiest wind today. The gradients agree: at 7am, they were reading .09/.07/.17. Winds were in the upper teens to low twenties.
Expect a slow and steady rise to the wind today, as desert heating combines with offshore high pressure to give us 24-27 from Mosier to Maryhill by 11am, picking up to 26-30 by mid-afternoon with periods of 30-35 possible near Rowena and possibly also at Maryhill. Arlington will see 26-30 as well, but will likely drop off after 4pm as the clouds really start burning back.
The launches near Hood River are all "maybe"s today, as morning clouds will need to burn back for us to have consistent wind near town. Call it 11-15 if we stay in the clouds and gusty 23-26 if the clouds really burn back. It's probably best to do a bit of wind chasing today if you want a sure thing.
Tomorrow is a very tough call. The overall setup says wind, but the models don't say that. I'm going to say we'll see morning 12-15 near Hood River, a midday lull, and then 13-16 from Hood River to Mosier from mid-afternoon on. Sunday looks a bit lighter than Saturday, but again, the models don't handle this setup well at all.
Gorge Weather
Temps will be in the upper 50's this morning and upper 60's this afternoon with partly cloudy sky and a few morning sprinkles. And rainbows. A 100% chance of rainbows. Tomorrow starts with temps around 50, rising to the upper 70's in the afternoon with light west wind. Sunday sees temps in the low 50's early and low 80's in the afternoon with lighter west wind.
Road and Mountain Biking
Your trails are still there, and so are your roads. Profound report, I know. If you are wanting to ride in Post Canyon this weekend, you'll probably want to stay down low, as there will be tons of moto riders up there for the Lobos club's poker run. And the Tour de Hood supported Three Summits ride is Sunday.
The Clymb: free membership. Cheap gear. Temira approves. Click to join.
River Levels
The White Salmon is at 3'ish. The Klickitat is at 1310cfs. The John Day dam is putting out 199-235kcfs and The Dalles dam is reading 223kcfs. Columbia river temp is 60 degrees.
Events – email me if I've missed any outdoor-related events
Today is the first day of three days of downhill mountain bike racing at Skibowl.
Windance has a kite demo at the spit, followed by BBQ on both Saturday and Sunday. The Lobos Moto Club has a poker run both Saturday and Sunday in Post Canyon. There are Gorge Cup windsurfing races on Saturday at the Event Site. There's a work party on the 185L trail in Post Canyon on Saturday.
Saturday is also National Go Skateboarding Day, with contests happening from 10-1 at the Hood River Skate Park. Our local women's mountain bike team, the Dirty Harlots, have a car wash planned at Dirty Fingers 2-6pm on Saturday.
Sunday is the Tour de Hood supported road bike ride, doing Three Summits the easy way (like 75 miles and 7700′ of climbing is easy).
Have an awesome day today!
Temira