Please support this forecast by clicking on the photo of the forecaster and making a donation via Paypal!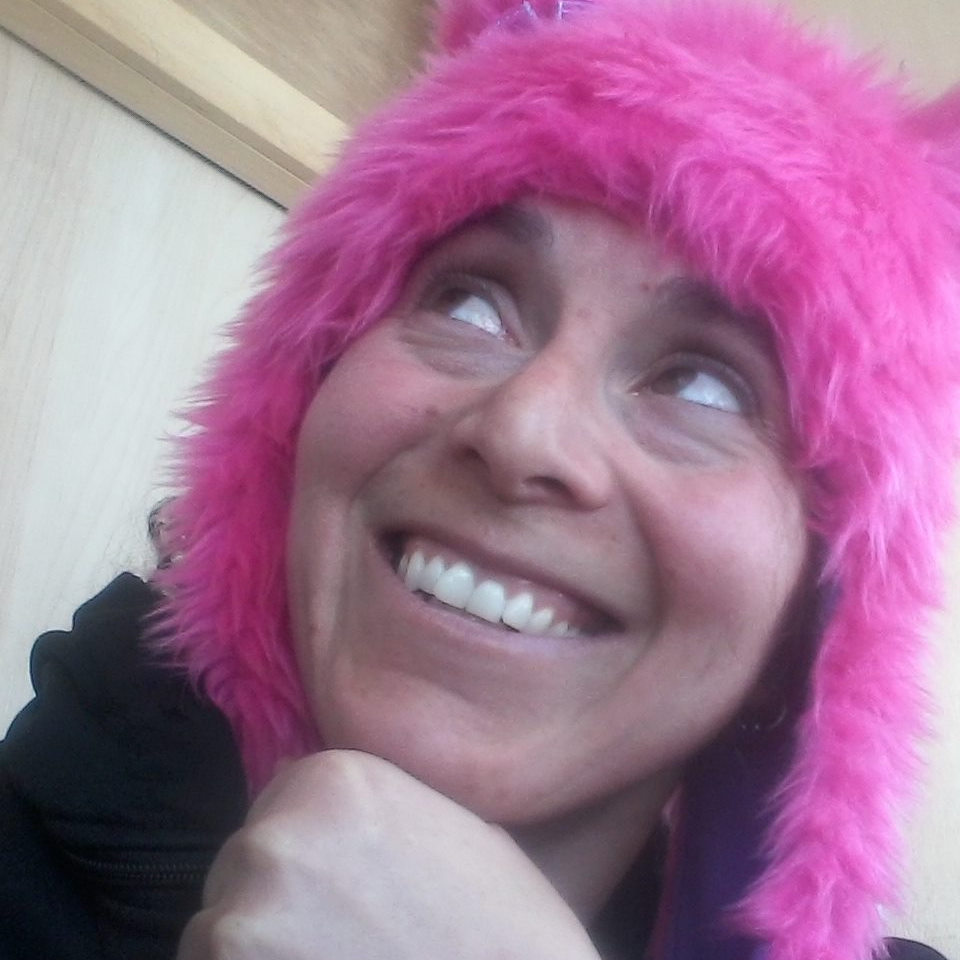 Your forecaster. Click on her to donate. Thank you!
Thank you for using this forecast. Please tell your friends about it. And if you or your friends think this service is awesome/useful/saves you gas money/makes your life more fun (that's the important part), make a donation by clicking on my photo above. Is more fun worth $50/year? $20/year? More? Less? Donate what it's worth to you (and thank you!), but $12 minimum gets you on the email list (with occasional giveaways) for a year. Don't use Paypal? You can mail a check to Temira at PO Box 841 in Hood River, 97031. Thank you!
Hey, 2nd Wind has moved. Find them on the corner of 2nd and State on the new pavement, with lots of parking and none of those pesky printout-style parking meters. The new store is awesome – swing by and check it out. With less foot traffic wandering in and out, 2nd on 2nd's super knowledgeable staff will have more time to help you find the best gear for your playtime in the Gorge. And remember, they do used gear too – bring them your summer consignments. See you at 2nd on 2nd, and make sure to be at the official ribbon cutting on June 5th at 5pm!
Random Morning Thoughts
I really want fried chicken. I heard the new restaurant in White Salmon, the pizza place, has fried chicken. But I think to earn fried chicken, I probably need to ride my bike for 6 hours. I don't have 6 hours to spare today. So sad.
Today's Gorge Wind

Your favorite beach
Dawn
Patrol
9am-
11:30a
11:30a-
3pm
3pm-
dusk
Rooster's Rocks
light
light
5-10
5-10
Steven's Locks
light
10-13
15-18
21-23
Hatchery (minus a few for Hood River)
18-22
22-25
24-28
22-25
Doug's, etc.
13-16
18-22
22-25
24-28
Rufus, etc.
8-11
11-14
22-25
23-26
Roosevelt, etc.
light
10-13
15-18
21-23
Gorge Wind
Before I forget: Grant Myrdal is here taking photos. Look for the blue flags (like the flags you see at Meadows all winter), and visit his website for the photos. Let's be real: everyone likes selfie shred photos, especially when they're high quality!
Now… remember I was having trouble with the forecast yesterday figuring out if it would be east wind or west wind. At one point yesterday, it was blow W 10 at Rooster and E 18 at Stevenson. And that was with a W .02 gradient. No wonder I had trouble writing the forecast. I knew something was weird.
I really thought it would be 100% nuking when I got up this morning. Getting up happened way too early, by the way, at 5am, after 3 hours of sleep. That would be okay, I guess, if it were nuking, but it's not. There is, however, .11 gradient from Portland to The Dalles, and there's another .04 out east with shallow marine clouds way down in the hole and a big cloud on top of Burdoin Mountain.
This is a good setup. Expect a slow build to 24-28 at the Hatchery and near Hood River this morning, shifting east to Doug's early afternoon and Maryhill and Arlington late in the day. If you are headed to Maryhill, expect lots of fishing nets and lots of current.
Tomorrow looks similar: marine clouds in the west, sun in the desert, and more west wind, but a weak weather system will mess with the afternoon wind quality. That said, expect 21-24 right off the bat, strongest near Hood River, picking up to 23-27 from Stevenson to Doug's in the afternoon.
Monday starts light and variable and picks up to gusty W 22-25 in the afternoon.
Out on the coast, expect 15-20/15-20/25-35 (north/central/south) today with 6′ at 8 seconds. Expect 15/20-25/30-40 tomorrow with 6′ at 8 seconds. Coastal wind continues on Monday.
Gorge Weather
No rainbows. No rain. But the thunderheads were amazing yesterday evening and the lightning was beautiful last night. No thunder today. No lightning. No rainbows. Expect temps in the mid 50's early and low 80's this afternoon with west wind. Tomorrow's temps look very similar, and so does the wind. On Monday, expect temps in the low 50's early and mid 80's with light wind early, moderate wind in the afternoon and thunderstorms in the evening. Parkdale's Solera Pub is a nice place to watch the thunderheads build.
Road and Mountain Biking
Before I forget: If you are planning on doing the Mt. Adams Country Bicycle Tour, get signed up before the end of the day Sunday. Next Sunday, the 8th, is the Gorgeous Gals ride, benefiting HAVEN in The Dalles, working to break the cycle of domestic violence. Next weekend is the Enduro race in Post Canyon. Afterparty plans are currently on standby.
Saturday, June7th is also the World Naked Bike Ride in Portland, where 10,000 people ride around with their balls and boobs hanging out.
Whistler is open, and the dirt is apparently amazeballs. Our trails are open too, but the dirt isn't very amazeballs. But if you can make it rain, the amazeballs will return to replace the ball bearings. But if you go up there and cry for my friend and his widow, maybe your tears will make the ball bearings go away.
The Clymb: free membership. Cheap gear. Temira approves. Click to join.
River Levels
The White Salmon is at 3.75′. The Hood is at 4.3′, the Klickitat's at 1830cfs, and the Columbia is at 360kcfs at John Day. The Dalles Dam is reading 339kcfs.
Events – email me if I've missed any outdoor-related events
In events today, there's a lot going on. You can start things off with the early events: an 8am trail run at Post Canyon with the Hood River Running club, the Rainy Day Fund run in The Dalles at 9am, the women's health fair at Water's edge (with free waxing and free yoga and other free stuff, plus you can buy groceries at Fred Meyer for way less than you can get them in Hood River), and a CGWA work party at Swell City at 10am. Bring rakes and shovels and wheelbarrows and maybe even chainsaws. Because if you have a chainsaw, you're rad.
Happening all day today, there are Gorge Cup windsurfing races at the Hood River Event Site, and there's the Hood 2 River Relay, starting on Mt. Hood and finishing at the Marina, with an afterparty with Tony Smiley, starting at noon. That's open to the public. Today is also Rick Hulett's Celebration of Life. Watch out for flashmobs associated with this event.
Coming up tomorrow, there's pickup touch rugby at the Mosier School at 3pm.
Have an awesome day today!
Temira