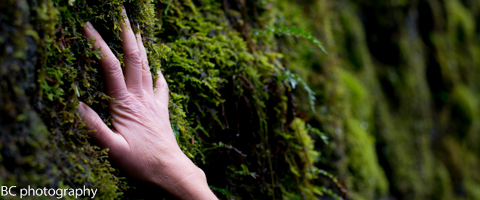 It's another light and variable start to a Gorge day, with light west gradients at the surface. As the low pressure system causing the sprinkles and clouds exits east today, we'll see westerlies pick up. Expect gusty 15-18 from Mosier to Arlington by 1pm or so with periods of 20-23 possible near Rowena mid-afternoon. We'll likely see less wind, perhaps 10-13, under the clouds between Stevenson and Hood River. Continued after the chart…
Today's Gorge Wind – these are ranges for the average speed, not a predicted wind range. =)

Your favorite beach
Dawn
Patrol
9am-
11:30a
11:30a-
3pm
3pm-
dusk
Rooster's Rocks
gray
sand,
sky,
and eyes
Steven's Locks
LTV
LTV
W 5-10
W 5-10
Hatchery/White Salmon Sandbar (minus a few for Hood River)
LTV
5-10
10-13
10-13
Doug's, Lyle, Rowena
LTV
5-10
15-18
15-18
Rufus, etc.
LTV
5-10
15-18
15-18
Roosevelt, etc.
LTV
5-10
15-18
10-13
Temira's sail: 35-40: 2.9 / 30-35: 3.2 / 26-30: 3.5
23-26: 4.0 / 20-23: 4.5 less than 20: something bigger!
Tonia's kite: 35-40: 4m / 30-35: 4-6m / 26-30: 5-7m
23-26: 7-9m / 20-23: 8-10 / 15-20: 10-12 / 10-15: 13-15.
Gorge Wind forecast, continued…
Tomorrow suffers the effects of a weak weather system off the Oregon Coast. We'll have light and variable wind in the morning, or maybe west 5ish. Late in the day, as that weather system clips the northwest corner of Oregon, we'll see west 10-13 from Steven's Locks to The Dalles. High pressure builds inland on Tuesday for easterlies at 24-28.

Donate and keep the forecast going!
(contribute to Temira's grad school, bike repair and coffee fund)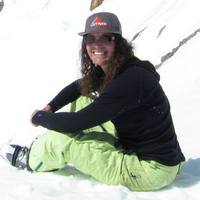 Thank you for using this forecast. Does it save you time, gas money, or help you have more fun in your life? Make a donation! Get your forecast here for free or donate and get on the mailing list for year-round wind forecasts and ski season snow forecasts. Just click on my photo to donate via PayPal or credit card. The email isn't $99/year. Not $50/year. No, just $12.34 or more gets you on the list for 12 months, and sometimes there are cool prizes. Don't PayPal? Send a check to Temira @ PO Box 841 in Hood River. Thank you for your support, and thank you for trusting my forecast.
---
Mt. Hood Snow Forecast
Timberline ended up getting 7" of snow in the last 24 hours (10" in this storm system). That's lovely. We needed that on the miserly snowpack. The snow flurries continue today with the snow level at 3000′. Expect 1-2" during the day. Wind will be W 20 early and NW 15 in the afternoon. Tomorrow looks cloudy with a few sprinkles possible. The snow level will be 4000′ early and 7000′ in the afternoon when the chance of precip happens. Wind will be W 10, becoming NW 20. Monday starts off cloudy and quickly clears with the free air freezing level at 10,000′ and light and variable wind.

Random Morning Thoughts
I have a lot of things on my mind right now, and none of them are coalescing into anything I want to say this morning. It might just be the time pressure I'm under – I have about 40 minutes to get you the forecast, shower, and hop on my bike and ride to a conference on restorative justice. I love restorative justice – I love pretty much anything that involves people talking face-to-face to restore harms or perceived harms. Better to talk (with a facilitator to prevent more harm being done) than to stew in anger, helplessness and hopelessness.
Maybe that's my point for today – if you've been stewing in anger, helplessness and other awful feelings, see if you can't get together and talk to the person you're entangled with. Maybe bring in a mediator for assistance – that's what the lovely volunteers at your local dispute resolution center (ours is Six Rivers) are there for. We like helping people talk to each other nicely. Have a wonderful day, and may you get closure on something that's been bothering you.

Gorge Weather Forecast
We have a cloudy start to the weekend with some showers. That sort of weather will continue today, will a bump in the shower activity mid-afternoon as atmospheric instability increases. Expect temps in the low 40's this morning and upper 50's this afternoon. Light wind. 99% chance of rainbows. Tomorrow brings clouds, probably higher-level clouds than today, but still clouds. Temps will be in the low 40's early and the mid 60's in the afternoon. Light wind. No rainbows. Monday starts off cloudy and quickly clears for a hot and sunny day. Temps will be in the low 40's earlya nd the upper 70's in the afternoon.

White Sprinter Van of the Day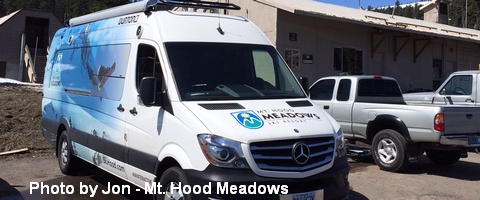 Road and Mountain Biking
I got an email around 4pm yesterday from SDS letting me know they were closing the climb out on the Whoopdee Trail. The climb will be closed for approximately the next two months. In the meantime, the south side of the trail (the descending part) is open. Expect two-way traffic on the Whoopdee until the climb out opens. In other words, slow down and be prepared for riders climbing the trail. Steve is working on an alternate climbing route out of the basin. Stay tuned for details on that.
In road biking news, the pick is tomorrow, with less chance for rain and equal afternoon wind. Monday will be lovely by afternoon with east wind and hot, sunny weather. Forget about road riding on Tuesday – way too windy.


The Clymb: free membership. Cheap gear.
Temira approves. Click to join.
Upcoming Events
There's a trail run at 8am at Post Canyon this morning and every Saturday. Riverkeeper has a cleanup on the lower Hood River at 10 today. Tomorrow's events include community yoga at 9am at yoga samadhi, pickup touch rugby at 3pm in Mosier, and community yoga at Root Down at 6pm. It's also the Cherry Festival 3k/5k/10k in The Dalles tomorrow morning. Today and tomorrow are the Oregon Trail Rally in Dufur and Mosier, and it's also the Bear Springs Trap mountain bike race at McCubbin's Gulch.
In other news, tomorrow is the first swap meet of the season, happening at Windance starting at 8am. If you have bikes to swap, consider donating them for a tax writeoff to Anson's Bike Buddies – dropoff location is at Cascade Eye Center in Hood River between 10 and 2 today and tomorrow.
Have an awesome day today!
Temira