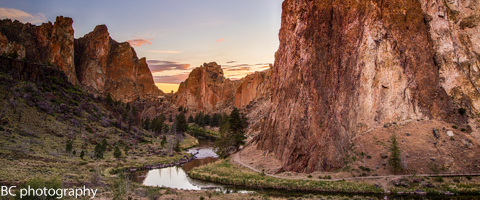 This is officially called the Mt. Hood Sun Forecast now. Expect a few clouds this morning followed by sun (I dunno where all those afternoon clouds came from yesterday). The free air freezing level (FAF) will be 500′ this morning and 1500′ this afternoon with 5000′ temps warming to the upper 20's. Wind will be light N. Continued below the chart…
Mt. Hood Snow Forecast – 5000′

4a-8a
8a-12p
12p-4p
4p-8p
8p-4a
Today
500'–>1500'
–>2500
Tomorrow
0'–>5500'
The day after
8000'
Expect sun on Wednesday. The FAF will be close to the surface early with 5000′ temps in the upper 20's. The FAF will rise to 5500′ in the afternoon. Wind will be NW 20 early and NW 10 in the afternoon. Thursday starts off clear and becomes high overcast in the afternoon. The FAF will be 8000′ and the wind will be W 15 early and NW 20 in the afternoon. Friday starts off cloudy and becomes cler with the FAF around 8000′ and NW wind at 15-20. The weekend looks sunny.

Click on my photo to donate and support this forecast.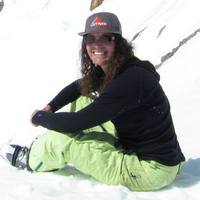 Thank you for using this forecast. Does it save you time, gas money, or help you find more wind, powder, or just plain fun stuff to do? Please make a donation to keep it going! Use it here for free or get on the mailing list for wind for the summer and Mt. Hood snow in the winter. Just click on my photo to donate. The email isn't $99/year. Not $50/year. No, just $12.34 or more gets you on the list for 12 months, and sometimes there are cool prizes. Donate via PayPal/CC by clicking on my happy photo below. Don't PayPal? You can send a check to Temira @ PO Box 841 in Hood River. Thank you for your support, and thank you for trusting my forecast. You guys mean the world to me.
---
Gorge Wind
There's a light east breeze on the river this morning, but it's not going to last. Expect 20-25 at Rooster early, fading to light wind this afternoon. Tomorrow brings E 15-18 at Rooster, fading to nothing midday and becoming W 5-10 in the afternoon. Thursday starts with W 5-10 and picks up to a nice Corridor day at 13-16 from Steven's Locks to Mosier.
Out on the coast, the north wind continues (north/central/south). Today: 5-10/10-15/30-40, NW 6@8. Tomorrow: 10-15/15-20/25-30, 4-5@12. Friday: light.

Random Morning Thoughts
Dogma drives me crazy. When people stick with dogma, they can't conceive of multiple courses of action or multiple viewpoints. So I'm not a big fan of dogma, but I am a fan of Nonviolent Communication (NVC) used sparingly in certain circumstances.
NVC works like this. You figure out (1) what you're feeling about (2) something. You figure out (3) what need of yours was disrupted. You figure out (4) what, specifically, you want to happen in the future so your needs are met. I was working through this with a friend on the phone last night regarding a workshop I want to do the same weekend as Interesting Gorge, so it's on my mind. The workshop thing is complicated, so here's how it looks with your teenage daughter:
(1) I'm worried and scared because (2) you keep staying out past midnight. (3) I need to know that you're safe, and that you're not out drinking and having sex because I want the best for you and I don't want you to end up with an MIP or pregnant. I want you to have all the choices possible for your future… Plus, I'm worried, and that keeps me up, and (3) I need sleep too. (4a) I'm hoping we can figure out a better way to communicate when you're going to be out late. (4b) Would you be willing to text me before 9 and let me know your plans, and will you promise to call me to come get you if people are drinking or smoking weed?
Now, it might not work with your teenager, but it's likely to work with your partner and friends, because it doesn't blame them. It just names your emotions. I've used it in some pretty difficult situations, and it's worked great. But it's not for every situation – sometimes it's just cheesy and disingenuous. But when it works, it works great. NVC. Check it out.
(And don't forget that you're supposed to write down something you love about yourself and stick it in a mason jar each day this month…)

Gorge Weather Forecast
I wrote this forecast once, and then Open Office crashed. Now I'm writing it again. Expect a few high clouds this morning and sunshine this afternoon. Temps will be in the upper 30's early and the upper 40's this afternoon with light wind and no rainbows. Wednesday looks sunny. Temps will be in the upper 20's early and the mid 50's in the afternoon with light wind and no rainbows. Thursday starts off sunny and becomes clouds. Temps will be in the low 30's early and the mid 50's in the afternoon. A little bit of west wind. No rainbows. Friday and Saturday look AMAZEBALLS: sunny, 60+ degrees, light wind.

White Sprinter Van of the Day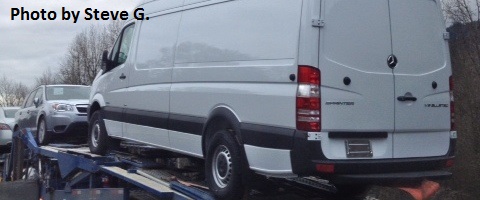 Road and Mountain Biking
I went for a ride up Post Canyon Road and down Mitchell Ridge yesterday, and the dirt was epic except for in the clearcuts, where it was muddy. Avoid the clearcuts, and you'll find great dirt. Syncline and Hospital should be okay today, except above 1000′, where you can expect freeze-thaw and easily damaged trails. Whoopdee = NO. Nestor = Yes. Columbia Hills = maybe. Road biking = chilly, but good.
If you are a road biker looking to do something epic, or just hoping to wear shorts and a jersey and no arm or leg warmers or shoe covers, you're looking at Friday and Saturday. OMG it's going to be great!


The Clymb: free membership. Cheap gear.
Temira approves. Click to join.
Upcoming Events
It's Tuesday night, a great night for working out and then feeding your belly. But first, there's community yoga, free or by donation, at Flow at 8am. Then you can go play in the sun all day. This evening, there's pickup rugby at 5pm at the May Street Ballfields, and there's a headlamp trail run at 6:15p at Post Canyon. You can have two-for-one pastas at Riverside, $12 Prime Rib at Cebu, or two-fer-Tuesday at 6th Street tonight for dinner. Coming up tomorrow night, there's ping pong, Aikido and kayak polo.
Have an awesome day today!
Temira