Please support this forecast by clicking on the photo of the forecaster!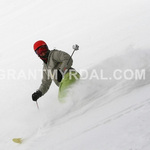 Your forecaster. Click on her to donate. Thank you!
Thank you for using this forecast. Please tell your friends about it! And if you or your friends think this service is awesome/useful/saves you gas money/makes your life more fun, make a donation by clicking on my photo above. Is more fun worth $50/year? $20/year? Donate what it's worth to you (and thank you!), but $12 minimum gets you on the email list (with occasional giveaways) for a year. Thank you for your support, and have fun today!
Upcoming charity event involving BACON
Coming up Friday at 6pm at Springhouse, it's the Aporkalyspe, benefiting Helping Hands, dedicated to serving victims of domestic violence, sexual assault and stalking. Tickets are available now by emailing aporkalypsenow1@yahoo.com $20 gets you a judge ticket with 10 tastes and a beer, or $5 gets you in the door with a beer. So, if you're going out Friday night, you might as well be at Springhouse supporting a great cause, a cause that I support. We still need bacon chefs as well, so email if you fall into that category.
Random Morning Thoughts
So I know you are all wondering if I made it home yesterday. I didn't. I made it as far as Kalama before the snow hit, and I was 100 yards behind that 27 car fatality pileup at Battleground. Thank god I have studded snows. I was doing 40mph when the wreck happened, and people were passing me like crazy.
I only saw two people chain up (I was one) while we were waiting for the wreck to be cleared. After 7 hours in the car, I gave up and stayed in Vancouver. Oh, the irony. The forecaster takes one day off, doesn't look at the weather models for 36 hours, and gets stranded away from home because of a blizzard.
Mt. Hood Snow Forecast – 5000′

4a-8a
8a-12p
12p-4p
4p-8p
8p-4a
Friday
Saturday
Sunday
Mt. Hood Snow Forecast
It's mostly clear on Mt. Hood this morning, and it's probably going to be the best ski day of the year. Lucky danged kids being out of school. Temps will rise to the upper teens to low 20's this afternoon at 5000′. Clouds move in mid-afternoon, and snow starts around 4pm, for .6-.9" water value (WV) for 7-11" of new snow tonight. Wind will be NW 20 this morning, rising to NW 25-30 mid-afternoon and SW 25 overnight.
Saturday starts off with snow flurries, becoming partly cloudy with flurries midday. Temps at 5000′ will be in the single digits early, rising to the upper 20's in the afternoon and evening. We'll see another .1-.3" WV between 4am and 4pm for 1-3" of snow. Wind will be W 20-30 early, rising to SW 30-40 in the afternoon.
Sunday is a really, really hard call. The low pressure system driving Sunday's weather is just close enough and just far enough that it's really hard to predict whether we'll see snow or switch to freezing rain. And it's hard to predict how much, if any, precip we'll see during the day. I'll start with what I do know: Temps at 5000′ on Sunday will be in the upper 20's early, rising to right around freezing by the late afternoon. Wind will be W 40 early, W 30 midday and W 20 late. Models currently show mostly dry weather during the day, so maybe we don't even have to discuss precip! But… I suspect we'll see some flurries or light freezing mist instead of dry weather.
By late Sunday and early Monday, it's likely going to be freezing rain of some sort on the mountain.
Gorge Weather
Well, obviously, the weather is the snowpocalypse. And it will continue to be the snowpocalypse, which is why I'm going to get my ass home as soon as I can. I have no idea if it's cloudy or clear out there. I suspect partly cloudy. Anyway, if it's not cloudy, it will be by afternoon as the next system approaches. Expect temps in the teens this morning to rise to the low 20's in the afternoon. Snow starts between 4pm and 7pm, for another 4-7" between when it starts and 4am tomorrow.
Expect temps in the low 20's all day Saturday with snow flurries between 4am and 4pm giving us another 1-2" of snow. Expect partly cloudy sky overnight. Sunday starts off partly cloudy with increasing flurries after 1pm. We might get another inch on the ground during the day Sunday. Temps will be in the mid 20's all day.
Things get interesting on Sunday afternoon as warmer air moves in above the colder air trapped in the valleys. By 4pm, there should be some above-freezing air above us at some level, meaning moisture coming in will start as snow and switch to freezing rain. Right now models are showing the bulk of the moisture missing us, but that could change as we get closer to the Sunday night/Monday morning time period. Expect freezing rain Monday morning through Monday afternoon – I can't give you a quantity yet, but I suspect Monday will be rather treacherous in the Gorge.
By late Monday or maybe as late as midday Tuesday, we'll see temps rise above freezing in the Gorge. Yay.
Gorge Wind Forecast
The wind has thankfully backed off this morning from a 50mph average at Rooster to a 29mph average at Rooster, meaning I feel comfortable enough to attempt the drive home. At 35mph. Expect easterlies to slowly increase to 40mph this afternoon as the next low pressure system approaches the coast. Expect east wind at 40-50 tomorrow. Expect easterlies at 30mph Sunday. We won't see a switch to west wind (and warmer weather) until late Monday or maybe even early Tuesday.
Road and Mountain Biking
It's trainer season! Woohoo! Or spin class season. Yep. Get it on indoors with lots of other people dripping sweat. It's like group sex, only less fun. Wait a minute. I don't like group sex. I much prefer it one-on-one.
The Clymb: free membership. Cheap gear. Temira approves. Click to join.
Events – email me if I've missed any outdoor-related events
Tonight is the aPorkalypse and the Snowpocalypse rolled into one. I'm going to assume the Cold Lap cross ride is canceled tomorrow, but those crazy boys at Dirty Fingers might just have it anyway.
Have an awesome day today!
Temira