Please support this forecast by clicking on the photo of the forecaster!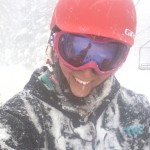 Your forecaster. Click on her to donate. Thank you!
Thank you for using this forecast. Please tell your friends about it! And if you or your friends think this service is awesome/useful/saves you gas money/makes your life more fun, make a donation by clicking on my photo above. Is more fun worth $50/year? $20/year? Donate what it's worth to you (and thank you!), but $12 minimum gets you on the email list (with occasional giveaways) for a year. Thank you for your support, and have fun today!
Random Morning Thoughts
Why, oh why can't we find a cure for the common cold?
Cool Local Business – Please Support It
The Best Western Plus Hood River Inn has great ski and stay packages for Mt. Hood, starting at $209 for a one-day ski & ride package for two people. Multi-day ski packages are crazy good deals. Save yourself the snowy, stressful drive home and stay in the Hood! For all you visitors and locals, show this add and Buy one entrée, get second entrée HALF PRICE for lunch or dinner, Sunday-Thursday through February 28th. And don't forget about the awesome M-F 4-6pm Happy Hour and Tuesday $12 Prime Rib!
Mt. Hood Snow Forecast – 5000′

4a-8a
8a-12p
12p-4p
4p-8p
8p-4a
Friday
Saturday
Sunday
Mt. Hood Snow Forecast
The storm system of the season has finally broken, leaving Mt. Hood under partly cloudy sky with nuking upper-level wind. We'll see sunshine this morning followed by high clouds this afternoon with the free air freezing level (FAF) at 1000′ early and 1500′ in the afternoon. Wind will be NW 35-45 early and NW 25-35 in the afternoon, with MUCH stronger wind above treeline. No new snow today.
Saturday starts off cloudy with a mix of flurries and sunbreaks during the day, followed by more clouds and a few flurries overnight. The snow level will be less than 500′ early, rising to 1000′ in the afternoon. No significant accumulation unless the storm track changes. Wind will be NW 20 down low and NW 50 up high.
Sunday starts off clear and cold, with clouds moving in during the afternoon and snow falling overnight. We'll see around .4" WV overnight, for 4-6" of fluffy new snow. Wind will be WNW 30+ early Sunday, becoming W 20 midday and W 30 in the late afternoon.
Monday starts off with low clouds, probably rising above ski area base elevations for fog at the resorts. The FAF will be at the surface, but a warmer system moves in during the afternoon, raising 7000′ temps to at or above freezing with about .5" WV coming in. This could get really interesting, but I'd like to wait a day or two and see what happens in the models before I make any solid calls. Anyway, the wind looks to be in the W 15-25 range on Monday.
Gorge Wind
The gradient this morning is a healthy W .12 and .06, and it was blowing 29 (thanks, iWindsurf) at Maryhill at 5am. We'll see westerlies at 24-28 east of Lyle this morning, backing off to 15-18 this afternoon. Tomorrow starts with westerlies at 15-18, backing off to 5-10 in the afternoon. On Sunday we'll see east wind at 5-10 early, picking up to 23-26 in the afternoon. Monday-Wednesday bring very strong east wind as cold, dry, high pressure continental air returns to the eastern half of OR/WA and low pressure systems circulate off the coast. Read between those lines for the Gorge weather next week. Or just read below.
Gorge Weather
Today doesn't look half bad in the Gorge with temps in the mid-40's early and upper 40's in the afternoon. We'll see mostly cloudy sky and moderate west wind. Tomorrow looks partly to mostly cloudy and colder, with temps in the upper 20's early and upper 30's in the afternoon. We may see a few flurries tomorrow night. Sunday brings a big, fat inversion cloud with temps in the low 30's and freezing fog on the roads. Snow will fall on the Gorge Sunday night into Monday, for 2-4" of accumulation. Yep. More snow at river level.
Now we get into the long-range models, which aren't all that reliable, but can give us a general picture.
Monday starts off cloudy and cold, with temps in the low 20's and snow on the ground. So glad I wired that thermometer into my car and earned those 22 lesbian points on Wednesday. Next up: aftermarket seat heaters. I am so excited to drive around with a warm butt and a warm cup of coffee, watching the temp go up and down on my new thermometer. Ah, the simple pleasures in life.
Anyway, sorry I got distracted. You wanted the Gorge weather forecast: We'll see flurries Monday morning followed by increasing snowfall Monday afternoon for several more inches. It looks like we'll stay in a cold and snowy pattern through Wednesday afternoon or Thursday morning. Right now it doesn't look like we'll get enough snow to ski the Gorge hills again, but we can cross our fingers and snow dance our asses off in hopes of changing that.
Road and Mountain Biking
You should probably get out and ride before it starts snowing again.
The Clymb: free membership. Cheap gear. Temira approves. Click to join.
Events – email me if I've missed any outdoor-related events
Happy Friday. Today is TGIF day. It's also national sticky bun day, which gives me something to do while I lie around moaning about how sick I am.
Have an awesome day today!
Temira