The best snow forecast for Mt. Hood. The best wind forecast for the Gorge.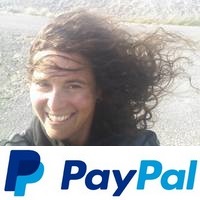 Thank you for using this forecast. Like it? Find it useful? Support it (and me!) by sending some cash my way. What's it cost to support me and get the email version? Not $99 a year. Nope. Not $49. Just $19.99 or more gets you a year. People are added to this list on Thursday and Sunday. My day job is crisis mental health, and I don't have time on other days. Thanks for your patience! Click below to contribute. Thank you!!
Credit card payments use this button
Click here to use your PayPal
Venmo: @theGorgeismyGym
Snail Mail: PO Box 841, Hood River, Oregon 97031
(note: I am not a non-profit entity. The only way to accept credit cards with a user-defined amount is to use the 'donate' button. Thanks for understanding!)

Auto-renewing subscription. New! Awesome!
The Forecast
Today's Gorge Wind – these are ranges for the average speed, not a predicted wind range. =)

Your favorite beach
Dawn
Patrol
9am-
11:30a
11:30a-
3pm
3pm-
dusk
Rooster Rock
tan
buns
early
today!
Steven's Locks
5-10
10-14
17-20
14-17
Swell-Hood River
5-10
16-19
21-25
16-19
Lyle to Doug's
5-10
5-10
16-19+
21-25
Rufus, etc.
5-10
5-10
16-19+
21-25
Roosevelt & Arlington
5-10
5-10
10-13
14-17
Gorge Wind Forecast
Not much wind was happening on the Columbia at the start of Tuesday, but that doesn't mean the day will stay like this. You'll be on the river later! Wednesday's looking just a bit too light except for those of you with the biggest foils. Thursday, however, shows some promise. Friday: maybe. Saturday: probably not. Sunday: fingers crossed it plays out as currently planned.
Diving deeper into Tuesday, we see evidence of a weak weather system in the form of high clouds above. That's not ideal, but today's frontal system drives the westerlies. Early wind will be less than 10mph (gradients are .05 and .02 at 5am). By late morning, westerlies build to 16-19mph from Stevenson to Mosier but stay light to the east. Give it a couple more hours, and you'll find gusty 21-25 from Viento to Avery (probably 16-19 at Swell) with 14-17 at Rufus and Stevenson. East of Rufus: 10-13 at best. River flow is 225kcfs, river temp is 53F, and high temp forecast is 68F under increasingly cloudy sky.
High pressure builds inland and knocks the wind down on Wednesday. I may take Wednesday off forecasting this week so I can ride my bike to work. We shall see. Anyway, the day starts with light westerlies west of The Dalles with a shot at 10-13 east of The Dalles in the morning. That's the story for most of the day. In the late afternoon, a thermal gradient drives westerlies at 11-14 from Stevenson to The Dalles with 7-10 east of The Dalles. High temp: 77F with clouds in the morning and sun later.
All sorts of differences exist in the model predictions for Thursday. There's a low coming, and also a cold front, but the strength and timing of these are far from certain. So, let's generalize. Thursday will probably start calm. If the timing is early enough, afternoon westerlies will rise to 27-31 east of the Cascade crest, in other words, probably east of The Dalles. High temps remain at 70F or above. The Gorge then settles into a low-pressure-overhead regime for a couple of days with lighter wind. Models hint at a more ideal setup on Sunday, but that's a long way out. Fingers crossed!
Jones, Sauvie's, Coast
Coast forecast (north/central/south, waves). Swell forecast provided by NWS. Wind direction northerly unless otherwise noted. Tuesday: LTS/LTV/N25-30, W swell 3′ at 9 seconds. Wednesday: NW 10-15/N15-20+/30-35, W 4′ @ 8. Thursday: SW 10-15/WSW 10/LTN, W 4′ @ 8. Jones Tuesday: calm. Wednesday: 5-10. Thursday: 12-15. Sauvie's Tuesday: calm. Wednesday: calm. Thursday: W 10.
Mt. Hood Snow Forecast
On vacation until the beginning of snow sports season.
Hood River Weather Forecast
Partially high overcast sky this morning turns increasingly cloudy. Temps will be in the low 50's early and upper 60's later. Moderate westerlies. No rainbows. Wednesday looks mostly cloudy early then clear. Temps will be near 50 early and in the upper 70's later. Light westerlies. No rainbows. Thursday will be mostly cloudy with a chance of rain in the evening. Temps will be in the mid 50's early and mid 70's in the afternoon. Strong westerlies. 19% chance of rainbows.
Looking for a complete Columbia Gorge forecast? Looking for more humor in your weather? Obscenities? You're looking for my TATAS: Temira's Awesome Travel Advisory Service on Facebook.
Local-ish Events
Please let me know of outdoor-related local-ish events. If you don't tell me, I don't know!
CGW2 has a swap meet on Sunday, 5/29 at Lot 1 near the Hood River Event Site. $10 for sellers. They can arrive as early as 7am. Buyers come at 8am. CGW2 needs volunteers to help set things up.
Ferment's Tuesday night 4-mile walk/run is at 6pm. At 7:15am on Wednesdays, there's a run from the White Salmon Bakery. At 7am on Friday morning, you can get a donut and coffee for going for a run at Kickstand Coffee. The Small Boat paddlers have a group paddle on Sunday at 11am at the Event Site. The Dirty Fingers Sunday Service rides happens at 9am – this week is the last one. They are fast-paced. If you are not, bring a buddy. The ride is followed by bike race viewing and beer drinking at the shop. Post and Pint happens Thursday evenings at 5:30 when Post is not too wet to ride.
Cycling
There was an event on 5/22 on Dog River trail, which suggests it may be open. That's not confirmed. A good portion of the Eldorado Trail (below the intersection with Riorden Hills Road (near the top, below the clearcut) is closed starting today for at least the next few days. Do not enter that area for your safety. Courtney Road (the road that goes up above Syncline) is closed until October. Do not attempt to use it to access trails. Starting now, you will need a parking pass to park at Post Canyon. This money will support trails. Hospital Hill: cows are out – no dogs allowed. Underwood: do not enter areas that are closed due to logging operations.
Sprinter Van of the Week!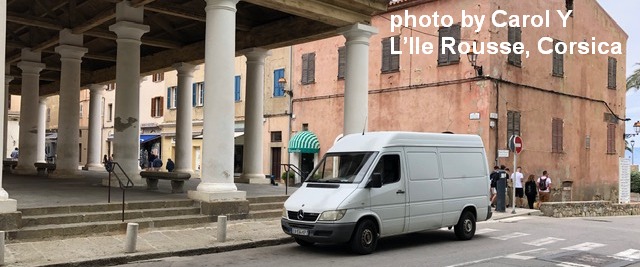 Click here for the Sprinter Van map of the world!!!
Have an awesome day!